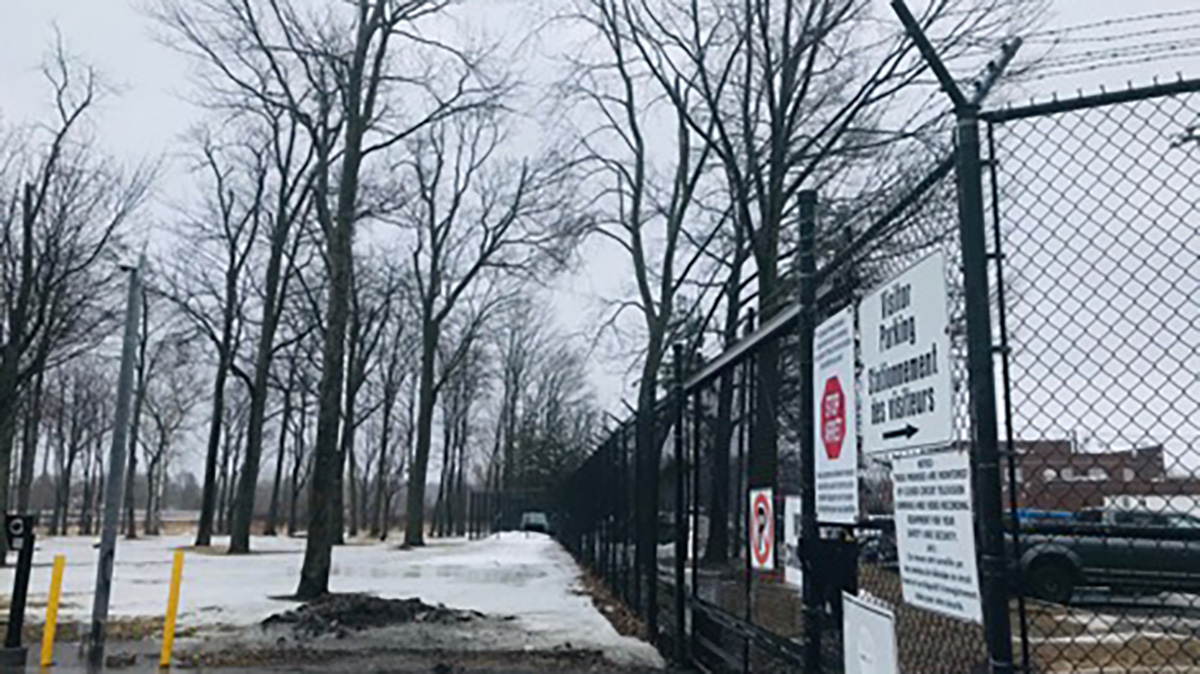 Kemptville-area residents continue to resist plans for a new correctional facility proposed for a historical and culturally significant piece of farm land in the area.
The plan for the new Eastern Ontario Correctional Complex was released in August 2020 and is to be completed in 2027.
The decision has also upset the local government which had planned to acquire the same site for agriculture courses offered by the Kemptville Campus Education and Community Centre, which is located across the street.
The province's decision to use the land to house a correctional facility was, "not in our vision and nowhere in our plans. With so much time, effort and taxpayer money devoted to these growth and development plans, it isn't surprising that there is significant opposition to the prison," representatives of North Grenville's municipal government told a Dec. 6 public forum.
"As residents, taxpayers and voters, we had no input and zero consultation. Yet, a decision by the province is forcing us to reevaluate what the future of this town will look like," said Kemptville resident Kirk Albert on the Zoom public forum.
Residents also have environmental concerns, including potential for downstream flooding and a lack of available resources to support such a large infrastructure, says the Coalition Against the Proposed Prison (CAPP). The correctional facility will have 235 beds and receive people who are sentenced in courts in Ottawa and the surrounding communities.
In the months since, CAPP and the Jail Opposition Group (JOG) have been holding community forums to allow residents to speak out against the plan.
Albert, who is a spokesperson for JOG, told the website MyKemptvilleNow.com that the whole experience surrounding the proposed jail has been frustrating for residents.
"Unfortunately, it has perpetuated some myths about the facility itself and some of the benefits the province said at the time would occur," Albert told MyKemptville. "Things like job creation, and other economic benefits to North Grenville which they have not substantiated." 
Residents also feel that the jail will hurt plans to renew downtown Kermptville and enhance the local tourism industry. 
The new facility is being built to ease overcrowding in the much-criticized Ottawa-Carleton Detention Centre. 
CAPP says: "Building more jails means building more capacity to incarcerate people."
"OCDC doesn't have a capacity problem, it has a supply problem. When my sink is filling up with water, I don't rush to Home Depot to buy a new and bigger sink, I turn the tap off," professor of criminology at the University of Ottawa Justin Piché told CBC radio's Alan Neal.
Justin Piché said jails are part of a broken justice system, and building a new one in Kemptville won't change that. CAPP says bail and remand reform would instead reduce prison populations rather than warehousing inmates who could not afford bail would be released. 
"Seventy percent of people in Ontario jails are legally innocent," said Souheil Benslimane, co-ordinator of the Jail Accountability and Information Line. 
CBC reported that the Deputy Minister for the Solicitor General Ali Veshkini stated the Kemptville Correctional facility will adopt more modern and humane conditions by giving inmates more outdoor areas and access to natural light.
Veshkini told CBC that the new facility will not fiscally impact the surrounding community.
---
More Stories