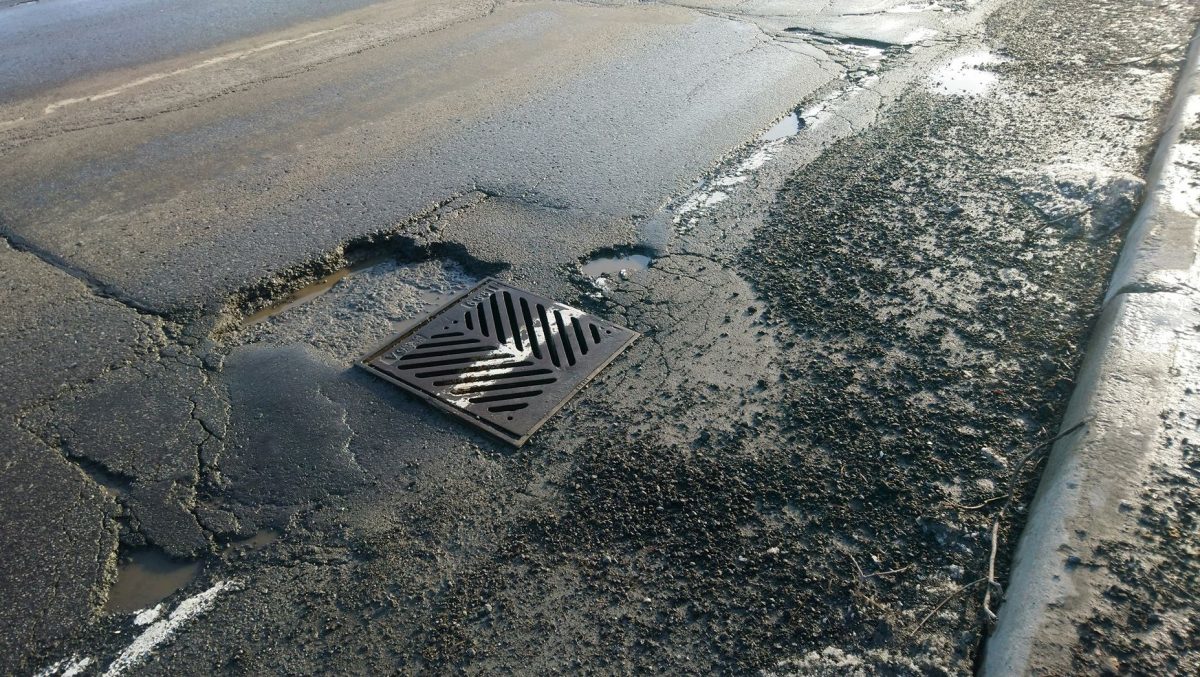 Complaints about Ottawa's road conditions between winter and spring have more than doubled in the past year though it's not clear whether the city's roads are actually in worse shape or whether people are reporting it more.
According to Open Data Ottawa, there were 13,328 complaints in February—a stark contrast to last February's 4,906.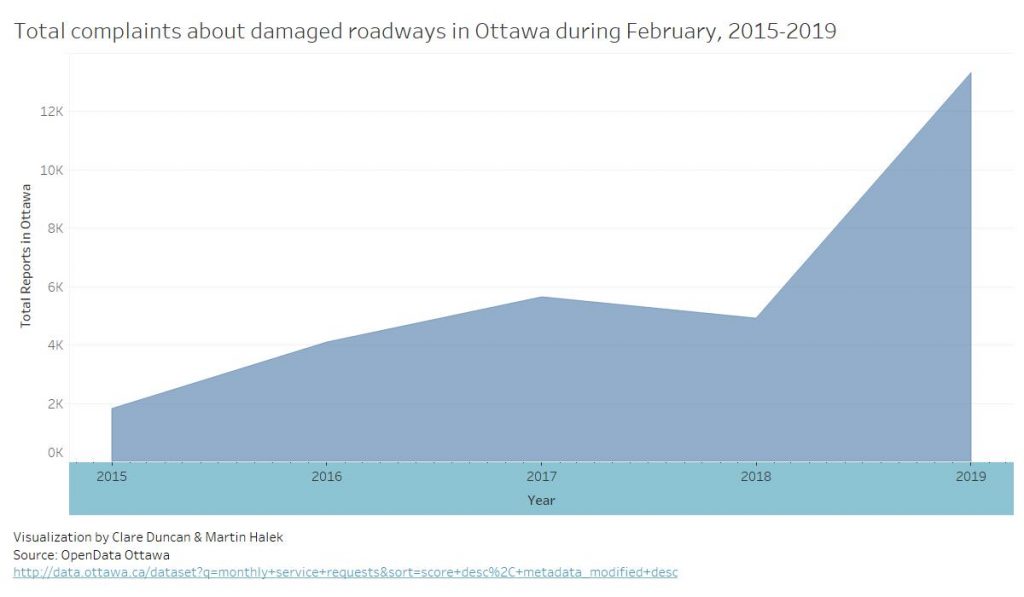 "Road conditions are terrible," said one Ottawa cab driver waiting in a row of taxis downtown on Queen Street. Syd didn't want to reveal his last name but the Ottawa resident says he has been a cabbie for about nine years. He says the streets have been far worse this year.
In February 2018, the most reports about damaged roadways, mainly regarding potholes, came from Innes Ward at 453, while the fewest reports came from Kanata North at 46.
In February 2019, Gloucester-South Nepean topped the list with 998, while West-Carleton March had the fewest at 184.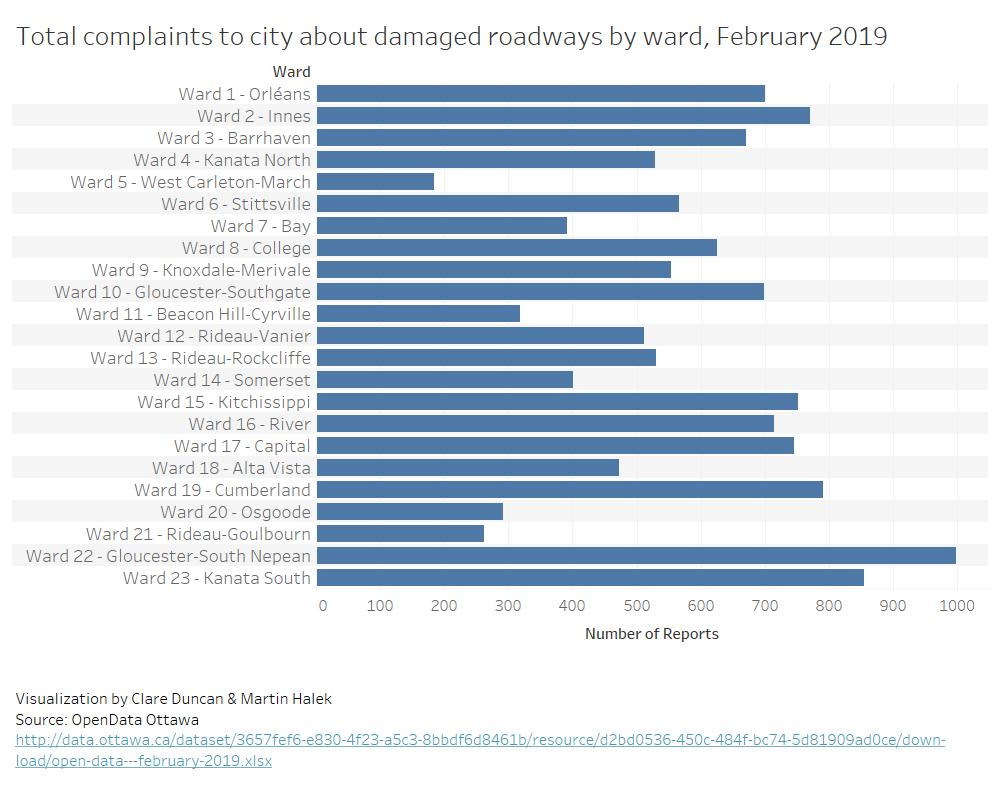 "It's all related to the extreme weather we've had and the different operations that we've had to undertake to help keep the roads meeting maintenance quality standards," says Chad Findlay, area manager of roads services for the City of Ottawa.
When a pothole is reported, the city is required to fix it quickly within a range of four to 30 days. The time depends on the size of the pothole and whether it is on a paved road.
Doug Hempstead, who is the traffic reporter for Ottawa Morning on CBC Radio, says he thinks the poor road conditions are not entirely due to climate or weather fluctuations. He said increased traffic and aging infrastructure play a major role in damaging roadways.
For example, he pointed to West Hunt Club Road as one of the roads in the city with the worst conditions. He says it was designed to be a ring road around the city, but it's become a busy, four lane commuter road.
"A lot of these roads are perhaps getting more traffic than they were intended to get," he said.
Hempstead says he's doubtful that potholes are a bigger problem this year than in the past. "People will always say it's worse, but I don't think it's any worse," he says.
Hempstead says he has not noticed an increase in calls to CBC Radio complaining about road conditions between winter and spring this year. The only difference he has noticed this year, is that calls have started coming in a bit earlier.
"There could be a number of reasons why the city is seeing a higher increase in calls about potholes. It might not be because there's more potholes. It might be that there's more people calling," Hempstead says.
Findlay says the city will not change how it deals with preventative measures or road repairs because this year's increased snow volume and extreme cold were unique. He says road services bases its budget on trends and averages over a period of five years.
"We wouldn't typically rearrange our system just based on an anomaly. We usually look at trends and averages before we would make any adjustments," he says.
---
More Stories