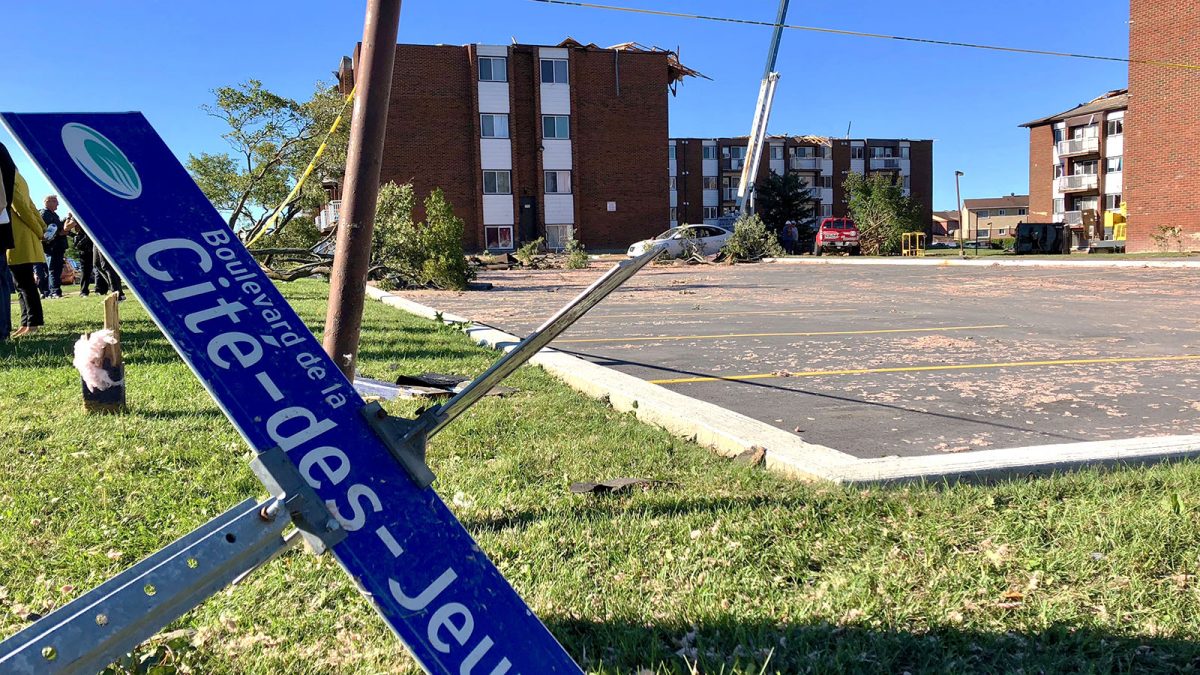 Ten days after a devastating tornado forced him from his home, Marc Racette, 58, says he is still busy trying to get his life back to normal.

"One thing at a time and everything will come back," says Racette – one of 1,762 people in the Mont-Bleu area of Gatineau whose homes were evacuated the night of the storm.

Scraps of insulation, shingles and downed trees that littered properties along Boulevard de la Cité-des-Jeunes the day after the storm have been hauled away, but major repairs remain. The City of Gatineau reports that 60 buildings were seriously damaged by the powerful EF-3 tornado bringing wind speeds of up to 265 kilometres an hour, according to Environment Canada.
"Everything was spinning, a lot of things banged into the window. Suddenly, the roof was removed. I was really afraid so I went out to the corridor," said Racette, one day after the storm. "It was an inferno – hell. Nature is stronger than man."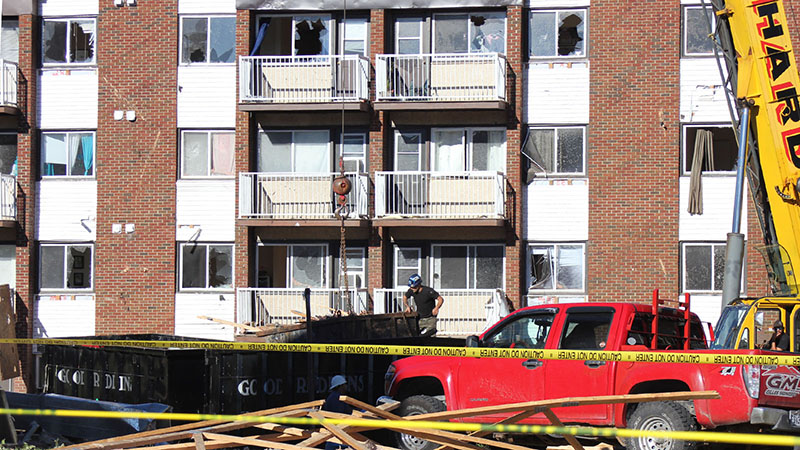 According to the City of Gatineau, 791 evacuees stayed at the temporary Red Cross emergency shelter at CÉGEP de l'Outaouais Gabrielle Roy campus immediately following the storm before moving to the Père Arthur Guertin Centre after two nights. Another 708 were put up in hotels. In seven days, 5,000 meals were served to victims by the Salvation Army.

Volunteers from the City of Gatineau, neighbouring towns, local schools and students enrolled in the CEGEP's nursing, paramedic and policing programs banded together to support those displaced by the tornado.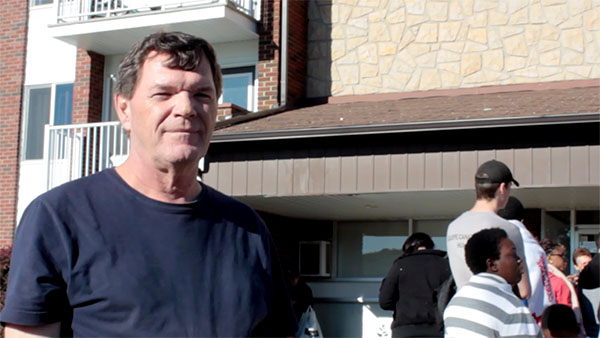 Inside the cafeteria and hallways of the CEGEP in the aftermath of the storm, people waited in line with suitcases, corralling dogs, cat carriers and kids in a kind of organized chaos.
"I heard what happened here, I used to live around here, and the fact that we didn't get hit – I felt like I had to come here. I was spared, so it was the least I could do to help," said Moïssa Delatour, 20, who was helping out the day after the tornado. She now lives in the nearby Aylmer sector of Gatineau.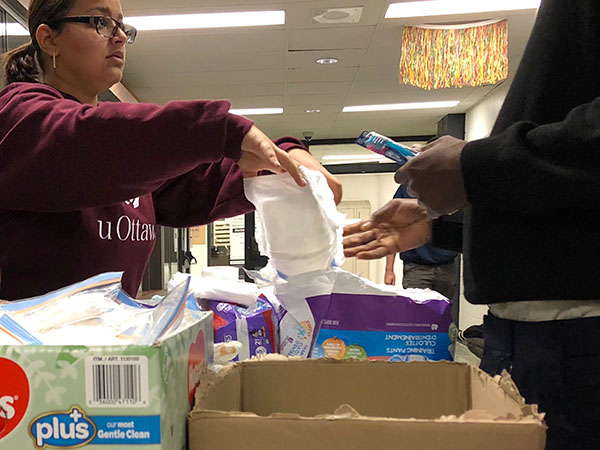 Twenty-four years ago, Aylmer itself was hit by a tornado that damaged 30 houses and caused about $10 million in damage, according to a National Research Council report. That tornado travelled across the community in less than two minutes, passing over a house every five seconds, researchers estimate.
Delatour said the community response to the Mont Bleu tornado came quickly. "Within a few hours the Red Cross had set up to help people who are homeless now," she said. Some volunteers worked through the night or in 24-hour shifts. "They haven't slept," she said.
Delatour handed out diapers, toothpaste and baby food from 10 a.m. People and businesses – including one local hotel that provided a box of soap – dropped off donations all day on Sept. 22.
Racette has lived in his apartment for 27 years. As he waited in line outside his apartment the day after the tornado to retrieve his wallet, he said this wasn't the first time he had been forced out by a disaster.
"This is the second time we [have had to] leave. We had a big fire two years ago. I'm used to it," he said.
In the wake of the Ottawa-Gatineau storm, these community centres, schools, and arenas with electricity were converted to emergency shelters or aid centres. [Map © Jasmine Stamos]
Racette's neighbour, Katherine Laframboise, was escorted back into her home to check on her two cats the day after the storm. "They're good," she said, but was anxious to find out if and when she might go home.

Racette felt the same way, uncertain about where he would stay that night. "We just want to return to our lives," he said.
Now, Racette is staying at the temporary Red Cross shelter in Gatineau. Some of the contents of his apartment were hauled away to the garbage dump, he says. Others are waiting in storage until he is able to move back home.
---
More Stories