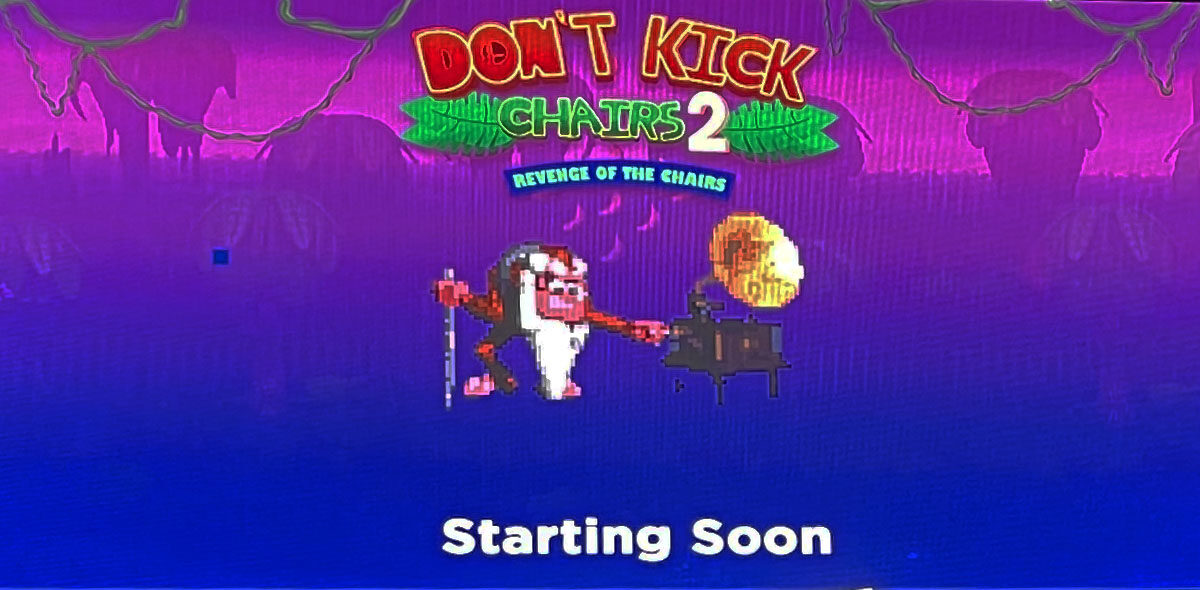 To Sayer Azim, the turnout to the first in-person Super Smash Bros. gaming tournament in Ottawa after COVID-19 restrictions were relaxed, indicated a rising level of passion for video gaming. Azim was the tournament organizer of Don't Kick Chairs 2, a tournament held on Nov. 5 which was the first in-person tournament for Ottawa in over two years.
This year the tournament saw hundreds of eager gamers show up to play.
"The last iteration we had of this had 118 players and honestly we were expecting 150 to 200 [players], but it ended up being 220 plus all the spectators," said Azim.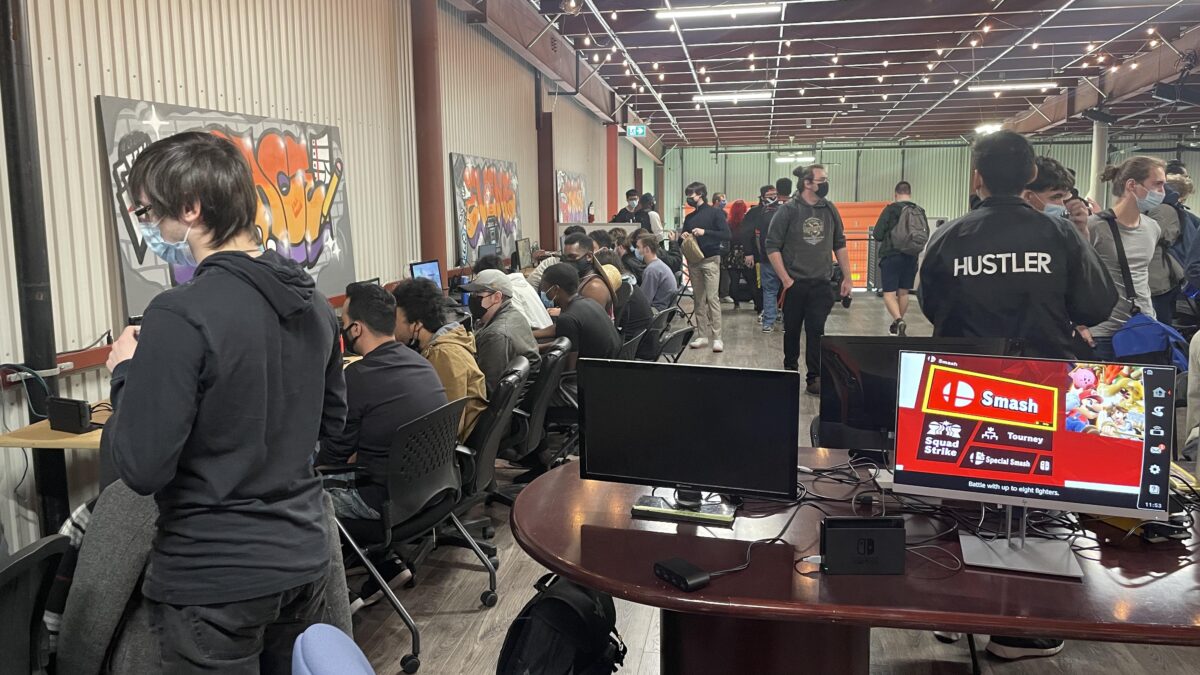 The heightened passion was reflected in the turnout numbers and in the distances competitors travelled to compete.
"It's all over Ontario, it's actually mostly Quebec; Quebec City and Montreal. We had some people from New York, I know someone from Newfoundland showed up. So it's all over Canada and some of the States," he said.
To Azim, the huge turnout was a welcome surprise after the pandemic cast doubt on the future of these kinds of events.
"Nintendo's Online is really bad," he said. "And a lot of people quit the game because they had to go two years online… but some of those players I can see are back."
One is Tamim Omary, who is ranked sixth in the world in Smash Bros. 4, the preceding game to Super Smash Bros. He had retired in 2019, but said that the pandemic actually strengthened the Smash Bros. community giving the players a new appreciation for the game.
"I think before there was a stagnant time where a lot of people were just getting bored of the … when they came back, [they] came back with a mental reset and their passion has grown," said Omary
Omary thinks that because of the heightened interest in esports in the community at-large more players will continue to flock to the Smash Bros. community.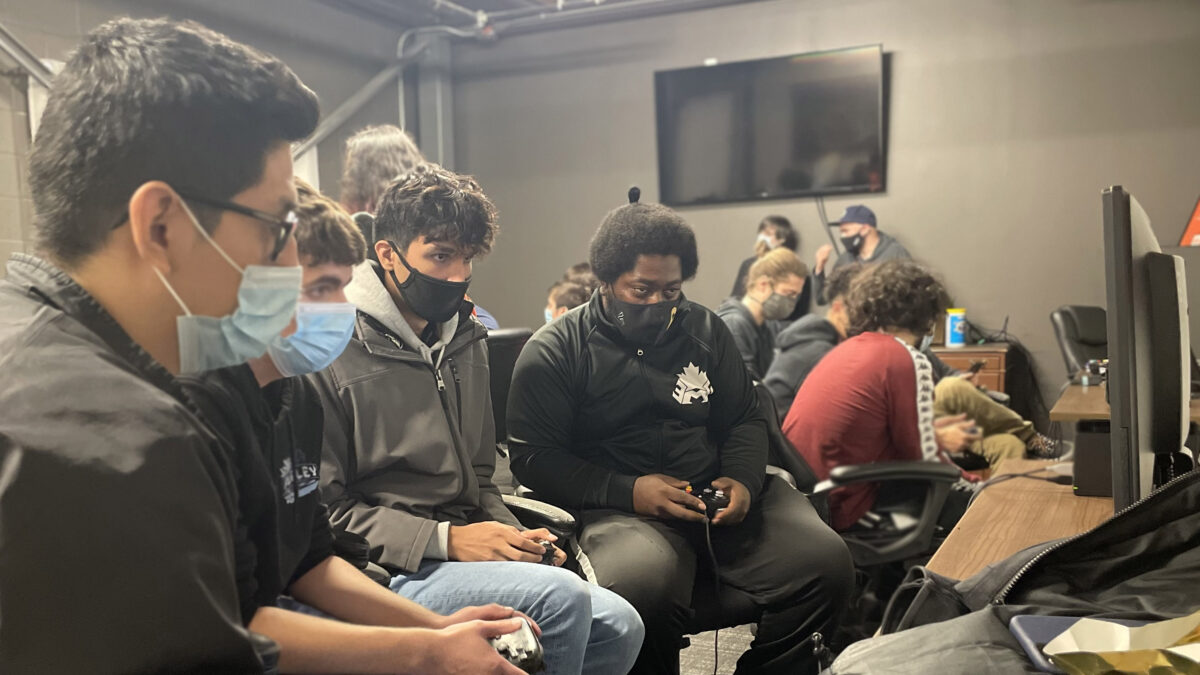 "Because gaming itself has become bigger as a whole, I feel like a lot more players that are interested in gaming will see Smash and try to come out and see how it is and I feel like for the players that are already in it, their passion is not going away," he said.
Jonathan McLaren agreed with Omary that the esports and Smash communities will continue to see growth. He was the tournament commentator and has performed that role on more than 100 Smash Bros tournaments around North America.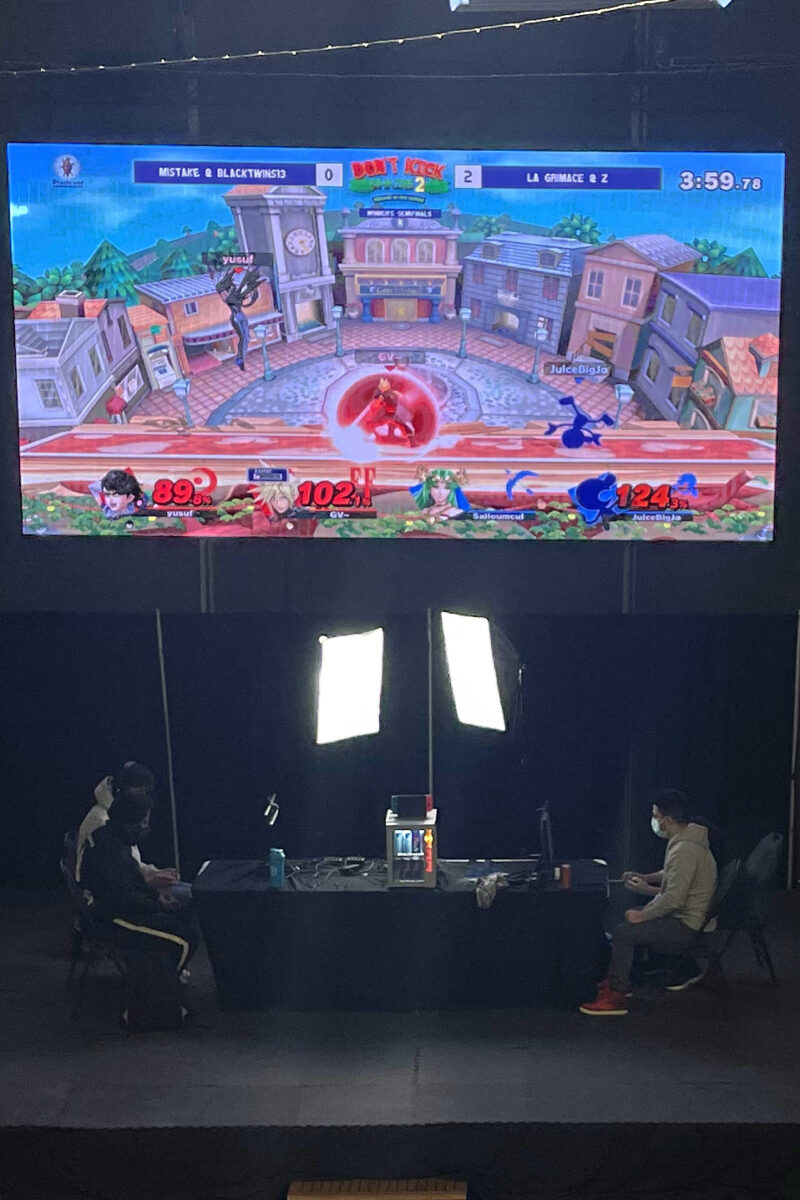 He said that esports has become the largest entertainment industry worldwide and a prevalent feature of society.
According to variety.com, the gaming industry is rapidly expanding and is expected to pass the $200 billion in revenues by 2023.
McLaren points to other popular video games as an indicator of where this Smash Bros. community could go from here.
"The world finals of Season One of League of Legends was 10 guys sitting in a boardroom … and then you go look at the world grand finals that are happening today [Season 11] and it is a multimillion dollar production," he said.
As the day went on and flats of Red Bull were depleted, hundreds of gamers gathered around centre stage to watch Omary win both the singles and doubles events of the tournament.
With $5,000 in cash prizes in his pocket, he said that Smash Bros. is really about the community and their love of the game.
This is a passion driven game," he said. "There's not much you play this game for unless it's passion."
Azim recognises the rise in popularity and hopes to expand upon it in future events.
"We expect even bigger things for the next iteration," said Azim. "We might make it a two day, three day event."