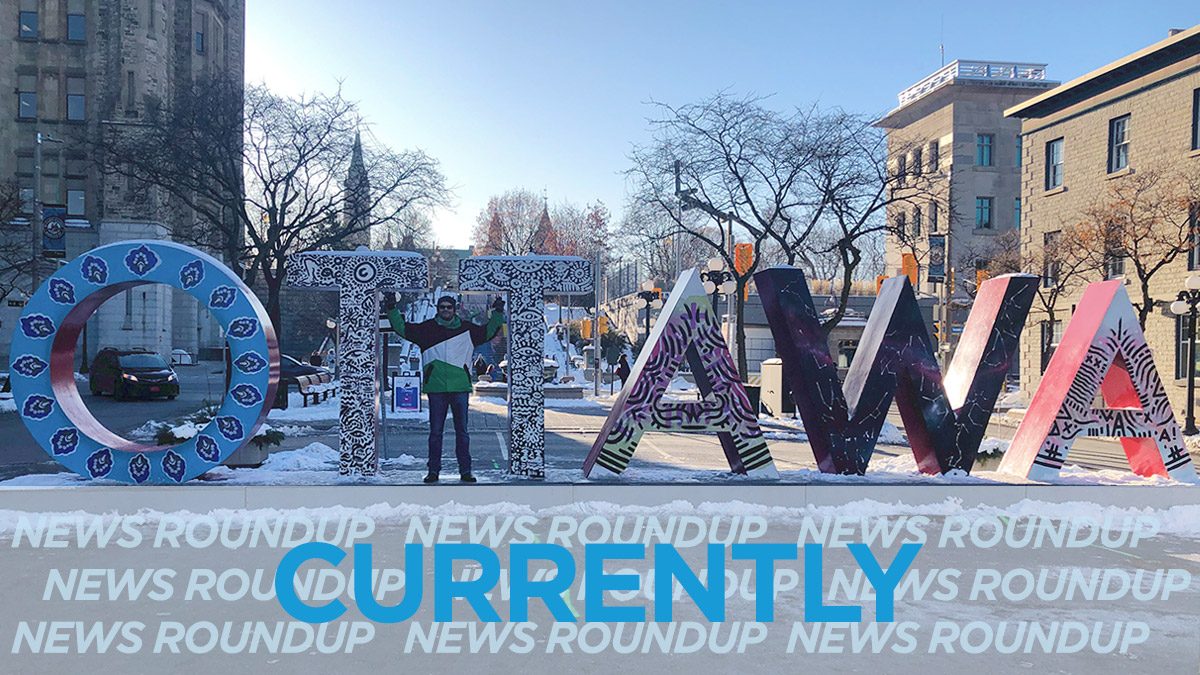 The work week starts off with a cold mix of sun and cloud, according to Environment Canada. The forecast is for a high of -4C, with the wind chill making it feel like -13C in the morning and -6C in the afternoon. The low tonight will drop to -9C.
Canada's first two cases of the omicron coronavirus variant have been confirmed in Ottawa, reports CBC News. The transmissibility and severity of the variant of concern is not yet known. The Ontario government says the two individuals, both travellers to Ottawa from Nigeria, are in isolation.
This news comes as Ottawa saw 61 new cases of infection on Sunday and Ontario saw 964 new infections. CTV News has more.
Moderna's chief medical officer Dr. Paul Burton said a new vaccine targeted against omicron could be produced by early 2022 if necessary, reports Global News. In an interview with the BBC, Burton said the company started working on a new vaccine on Nov. 25.
The federal government is set to introduce a bill today that would outlaw conversion therapy in Canada for children and adults, according to the Canadian Press. A similar bill introduced before the September election was criticized for not criminalizing conversion therapy if adults consented.
Leading fashion designer Virgil Abloh, 41, has died following a battle with a rare heart cancer, reports CTV News. Abloh became the first Black artistic director of men's wear at Louis Vuitton in 2018, among many other industry achievements.
Justin Bieber's collaboration with Tim Hortons officially launches today at participating restaurant locations in Canada and the United States, reports CTV News. The partnership includes three new Timbit flavours and co-branded merchandise.