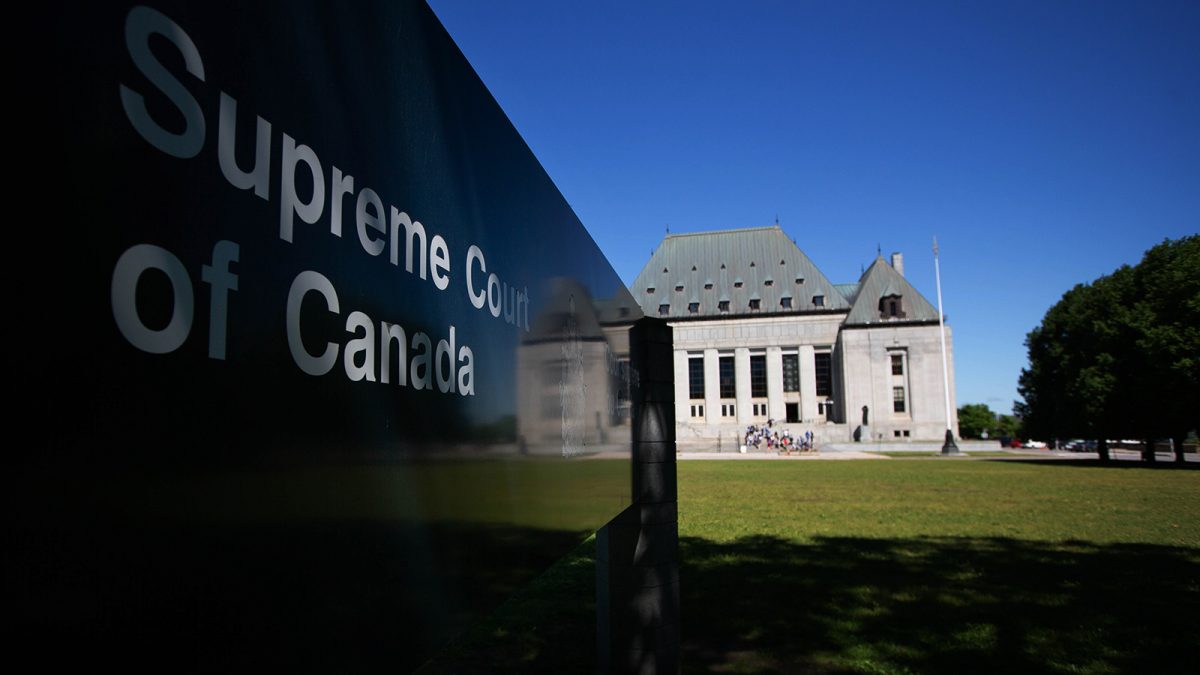 The Supreme Court of Canada has ruled that a Vice Media reporter will have to hand over records of conversations with a source to the RCMP.
The decision came Friday in a case that advocates saw as critical for the protection of the freedom of the press in Canada.
In a unanimous decision, the court upheld decisions from lower courts that ordered Ben Makuch, a reporter with Vice Media to turn over records of his conversations with an alleged member of ISIS to the RCMP.
The case walked the line between a journalist's right to protect their sources and the state's right to investigate.
"The benefits of the state's interests in obtaining the information outweighs the harmful impact on the press' constitutionally protected … rights," the justices wrote in their decision.
In 2014, Makuch published three stories about Farah Mohamed Shirdon, a former Calgary resident, and his alleged ties to ISIS. Shirdon is known for a propaganda video where he's seen ripping his Canadian passport and throwing it into a fire.
The RCMP then sought a production order to get access to conversations between Makuch and Shirdon, namely interviews conducted over messaging service Kik. The RCMP said these conversations were needed to investigate Shirdon, who they charged with six terror-related offences.
The case was a unique protection-of-source case in the sense that Makuch identified Shirdon, but the defence argued that a ruling against Vice Media would risk turning journalists into investigative tools for the police, deterring sources from speaking the media.
The Crown rebutted these claims, writing in a factum "the police are seeking to obtain highly reliable evidence relating to serious terrorism offences, when they cannot be obtained from any other source."
Shirdon "used the media to publicize his activities with a terrorist organization as a sort of spokesperson," they added.
"We are all better off when journalism operates freely, without interference from the state," Vice Media wrote in an editorial published Friday after the decision was handed down.
Our editorial response to this morning's Supreme Court of Canada ruling. https://t.co/3ilDEmX9z5

— VICE Canada (@vicecanada) November 30, 2018
Makuch also released a statement of his own on Twitter, writing he is "profoundly disappointed in today's ruling, not just as an appellant in this case or a reporter, but as a citizen of Canada."
STATEMENT: I am profoundly disappointed in today's ruling, not just as an appellant in this case or a reporter, but as a citizen of Canada. It is truly a dark day for press freedom around the globe at a time where journalism is unquestionably under attack everywhere.

— Ben Makuch (@BMakuch) November 30, 2018
"This ruling is a serious setback for press freedom in Canada," said Karyn Pugliese, president of the Canadian Association of Journalists (CAJ), in a statement. "It creates a chill for anyone who wants to speak truth to power or expose government wrongdoing."
"Sources … will be far less likely to talk to journalists knowing that they could be identified and punished," added Martin O'Hanlon, president of media union CWA Canada, in a statement. "The result? Canadians will be blocked from important information and stories about matters of vital public interest."
---