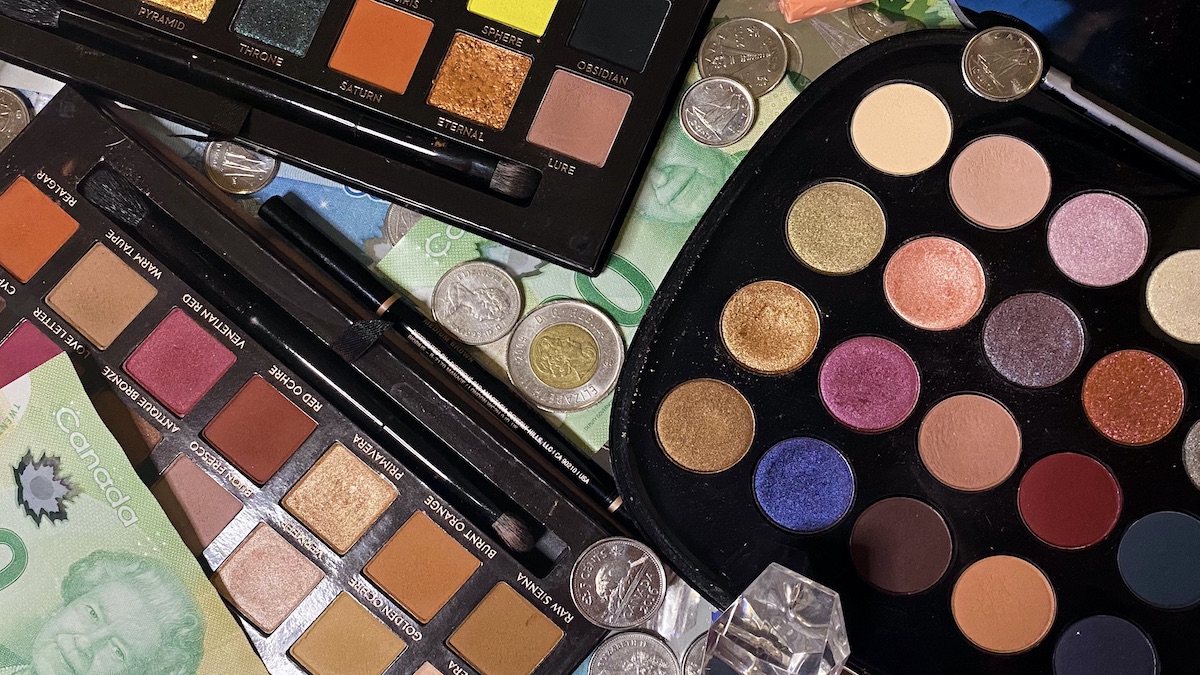 Among the industries battling the beast called COVID-19, is the global cosmetic and beauty business.
The industry seems to be getting a makeover during the pandemic. For example, in-store prestige beauty sales dropped by 14 per cent in the U.S. in the first quarter of 2020, according to American market research company, the NPD Group. This worsened in the second quarter, when in-store sales fell 36 per cent.
But it's not necessarily a total disaster as online sales have spiked 90 per cent — just enough to mitigate 2020's in-store sales declines by the end of the year to a 19 per cent decline overall.
The NPD Group defines "prestige beauty" as products mainly sold in U.S. department stores such as Sephora, Ulta Beauty, Nordstrom, and Macy's. The sales include products such as makeup and fragrances, skin care and hair care. These have had some success in the shift to e-commerce.
Larissa Jensen, vice-president and beauty industry analyst for NPD, said sales drops in Canada were similar to those in the U.S.
"The numbers are really bad. Makeup is struggling the most across every single country," said Jensen.
"We know from our consumer research that there are fewer people using makeup. … The people (who) are using it, they're using it less often, so you've got the double whammy. Add all of that together, and that's really weighing things down," Jensen added.
With increased online sales driving industry sales, the NPD Group data indicates they now contribute about 60 per cent of the industry's overall profit. Brands such as Ulta Beauty have already begun to focus on web presence instead of expanding physical stores into Canada. 
"Many industries, including the cosmetics industry, are working hard to start selling their products online as quickly as possible," said Amy Sutherland, digital media manager at Cosmetics Alliance Canada. "We're also seeing an increase in companies that offer online e-commerce solutions that help simplify digital processes and improve the user experience."
While this shift to online shopping may help the beauty industry, COVID-19 has made in-person shopping an entirely different experience for consumers. Health-care guidelines require stores to adopt strict sanitation and physical distancing methods, which makes testing beauty products more difficult for consumers.
"When the pandemic started, everything (was) covered," said Hajira Wadee, a MAC Cosmetics beauty consultant. "You can't touch any of them … It's really different than before."
Wadee said because customers can no longer test products on their skin, it's harder for them to determine whether the product is for them. After months of working in pandemic conditions, she observed that most customers are seeking a specific product, with fewer coming in to browse or experiment.
In-store shopping was about 85 per cent of beauty-product purchases pre-pandemic, according to a report by McKinsey & Company, an American world-wide management and consulting firm. In the pandemic, about 30 per cent of the cosmetics industry was shut down. The McKinsey report estimates that revenue from the U.S. beauty industry won't return to pre-pandemic levels until the first quarter of 2022.
"We've been through a pandemic 100 years ago and we'll make it through again," said Jensen. "There is hope."
---
More Stories