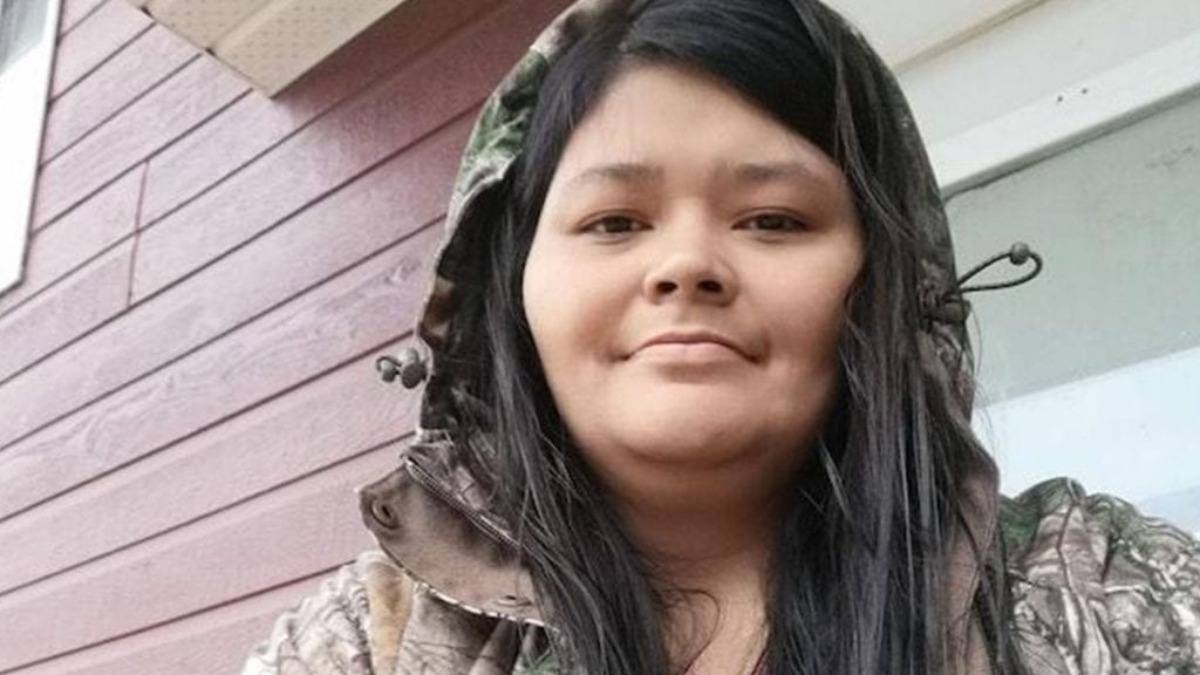 Joyce Echaquan's tragic death and the racist verbal abuse she faced while receiving medical treatment has shocked many Canadians, but her experience is far from an isolated incident, say Indigenous and non-Indigenous leaders alike.
"Indigenous people know it's not unique," said Lorraine Whitman, head of the Native Women's Association of Canada.
Acknowledging that, four senior federal ministers convened a virtual gathering Friday with Indigenous leaders and health care professionals, pledging better medical care in future. Racism in health care "is not a new concern. But it is an urgent one," they said in a written statement.
Echaquan, 37, was an Atikamekw mother of seven from Manawan, an Indigenous community 250 kilometres north of Montréal. She died Sept. 28 in the Centre hospitalier de Lanaudière in Joliette, QC. where she had gone with stomach pains likely related to a pre-existing heart condition. 
On the day of her death, Echaquan livestreamed footage of two hospital staff members, who have not been identified, mocking her as she lay on her bed in discomfort. In her final hours, Echaquan was berated with insults including that she was "acting stupid as hell," "only good for sex," and "better off dead."
In her video, Echaquan said she was worried that she was being over-medicated and that she had been given morphine, a drug to which she was allergic. She died shortly after her livestream ended.
The two staff members have been fired. No charges have been laid against them and their medical licences have not been revoked. The official cause of Echaquan's death has not yet been made public and a public inquiry will likely not begin until 2021 according to the Quebec coroner's office.
"This should never ever happen to anyone," Whitman told Capital Current. "I can't imagine how her family feels when they see that video of their beloved mother and how the last words [she heard] were of hatred."
Not the only incident
While Echaquan's treatment has sparked outrage, it is not the only incident of racism against Indigenous people in the health care system.
In British Columbia, an investigation last June discovered that medical workers would bet on the blood-alcohol content of Indigenous patients. In early October, a Métis man in Winnipeg was kicked out of a hospital despite the fact that he had a three-inch nail lodged in his arm. Also in Winnipeg, there was the tragic case of Brian Sinclair who died in 2008 after spending 34 hours without care in a hospital waiting room.
As a result, Whitman says many Indigenous Canadians avoid going to health institutions to get treatment.
"[Indigenous people] will go without that help just so they avoid the discrimination and racism they are going to face," said Whitman.
This has only been amplified by the recent COVID-19 pandemic.
"There is a well-founded skepticism towards the health system, " said Indigenous Services Minister Marc Miller.
"If and when we get a vaccination for COVID, we will have to fight that. We will have to work with community members to say 'Hey, this time, trust us' – and what reassurance can you give?"
Darlene Kitty is a family physician in Chisasibi, Qué. and the former president of the Indigenous Physicians Association of Canada. She believes cases such as these, and many more that are not reported, have deepened the mistrust the Indigenous Canadians have for the health-care system.
"Indigenous patients don't report what happens to them because they feel that nothing will happen (to improve things)," said Kitty. "The (hospital) administrators often try to protect their organization."
She believes that racism in the health-care system stems from a lack of understanding and knowledge of other cultures and that "cultural safety" training would provide much benefit.
Cultural safety
"[Cultural safety] focuses on removing the power imbalance between the doctor and the patient. It becomes more of an equitable relationship between the two, a partnership," she said.
The Children's Hospital of Eastern Ontario (CHEO) is among a few health care institutions that require staff to go through cultural safety training, but Kitty believes this type of training should be more widespread.
"Health-care professionals don't learn much about [racism]. They are not trained on it," said Kitty. "It is a different conversation that has to happen in medical training."
However, before this change can begin, Whitman believes that the first step is admitting there is a problem.
Some senior politicians such as Miller are condemning Echaquan's death as a result of systemic racism.
Miller, Health Minister Patty Hajdu, Minister of Crown-Indigenous Relations Carolyn Bennett and Minister of Northern Affairs Daniel Vandal, said in their joint statement that some of the actions needed to combat racism in health care include improved post-secondary education for Indigenous Peoples, introducing patient-centred care and resources in Indigenous languages, and "mandatory, ongoing anti-racism, cultural safety and humility training for all health practitioners."
"This is not a theoretical issue, it exists across Canada. This is an example of systemic racism and outward racism when someone is at their most vulnerable," Miller said.
Yet not all agree. Québec Premier François Legault said that he did not believe Echaquan's death spoke to systemic racism in Québec. "I don't see a system, an organized system, in the police community or anywhere that is having discrimination as a system."
Despite such attitudes, Kitty is optimistic for the future, in part because of the public reaction to Echaquan's death, but she warns this issue will take more than a few weeks of attention to fix.
"It can't just be the theme of the year and then we will move on next year. It has to be a sustained effort," she said.
"Canadians, Indigenous people, people of colour, Black people, Muslims, any culture or religion needs to stand together to stop racism. It won't happen unless people do it together."
---
More Stories