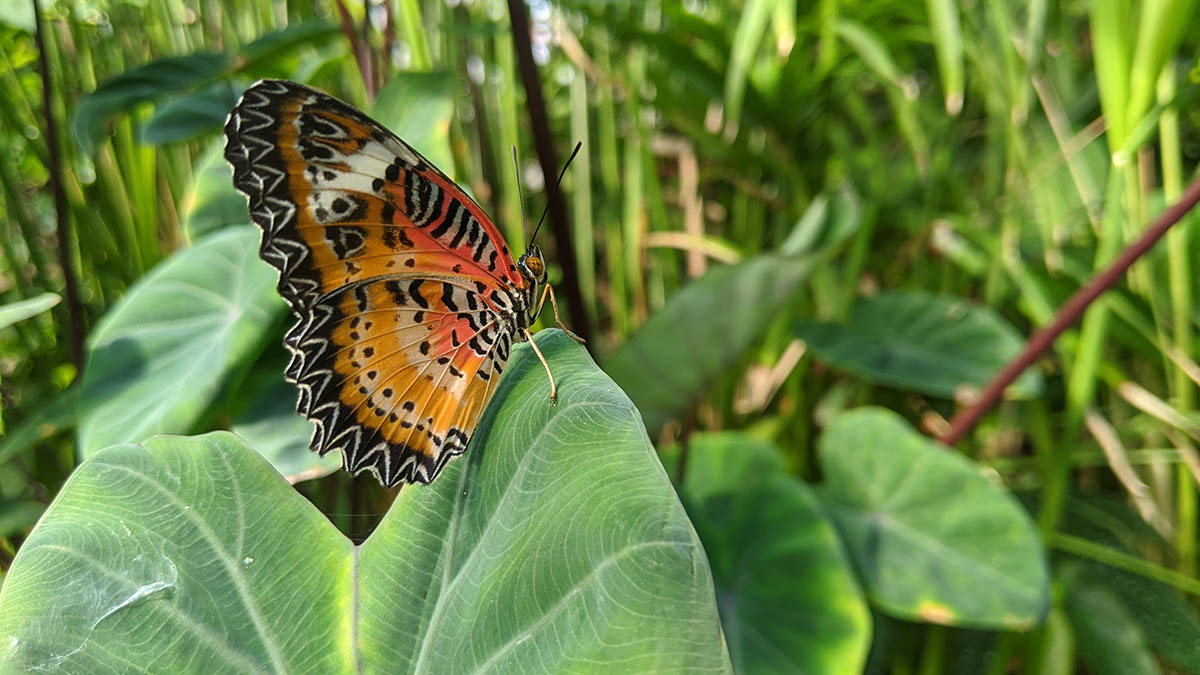 Carleton University's annual butterfly show is a seasonal highlight in Ottawa and this year was no exception — despite the pandemic.
The university's biology department and Let's Talk Science Ottawa took the the 21st show online — the new normal for most events because of COVID-19 restrictions.
Running from Oct. 3-11 this year, the event is a popular local attraction leading up to Thanksgiving weekend.
A virtual livestream from inside the greenhouse at Carleton provided viewers with a closer look at feeding stations, flight paths and butterfly cages. Volunteers organized guided tours on Zoom and were registration-only.
A question-and-answer forum was hosted on the show's website, allowing the public to pose questions to biologists throughout the week. Educational posters and printable activities were also included online, giving participants the option to learn at home.
Through Google Classroom, volunteers with Let's Talk Science hosted online educational presentations and hands-on activities geared towards kids aged 4-10.
Let's Talk Science is a national volunteer organization that seeks to educate Canadian youth in the fields of science, technology, engineering and math — the STEM disciplines. The Ottawa branch focuses on public outreach through Carleton and the University of Ottawa.
Volunteers consist of post-secondary students, both in undergraduate and graduate studies. They play a significant role in providing free and unique learning experiences to both schools and the broader community.
There are more than 3,500 volunteers across Canada, with 17 assisting Carleton's butterfly show alone.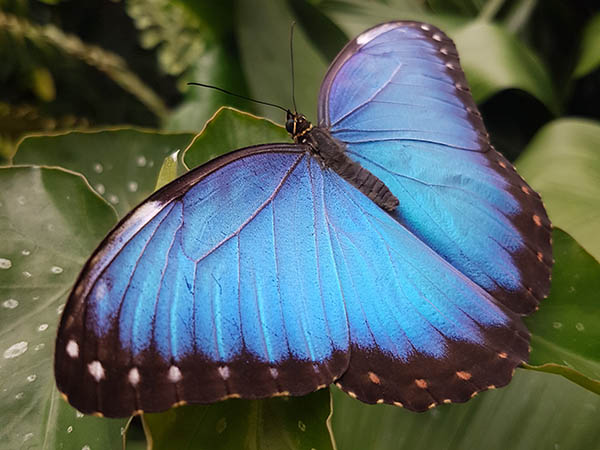 Sydney Alteen, co-ordinator and volunteer recruiter for Let's Talk Science, believes that making the butterfly show accessible to the community is important "because kids tend to lose interest in science and the STEM field, so if we can keep that going, especially during a pandemic, then that's great."
Some of the challenges this year included deciding which online platforms are the most suitable for the event, in addition to delays importing the pupae because of supply and shipping issues as a result of COVID-19. Even so, the show was still considered a success.
The show's website had 15,452 views; 2,700 of these people viewed the virtual livestream inside the greenhouse. Outside, 1,800 people were reached with live events.
"People seem to be very excited that we can still do outreach and they can still participate in a fun, family activity that is still educational," said Alteen.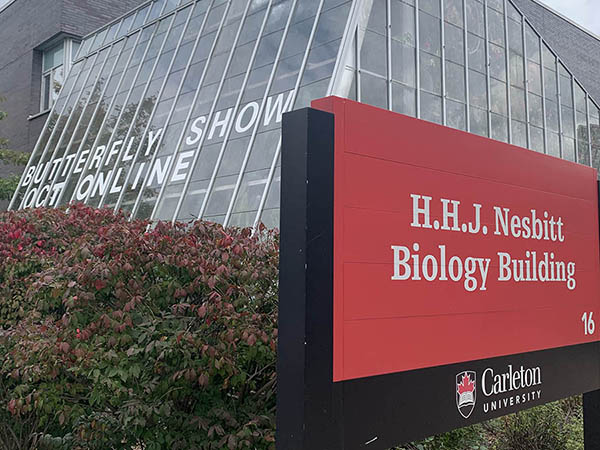 The show generally costs nearly $7,000 to showcase some 1,300 butterflies. Funding is typically raised through donations, said biology department administrator Sarah Anne Szabototh.
Fundraising is a necessary part of the preparation process. Despite the transition to a virtual show, the butterflies cost about $6,000 to import from locations around the world. This year about 1,000 butterflies representing about 25 species were on campus.
Remaining funds are distributed to various activities, presentations and facility updates that are all part of the event.
"The main difference with it online, is that we don't have a donation bucket outside the greenhouse," said Szabototh. "The donations ensure we can run the show in future years and allows us to keep the show free to the community." Cash donations have accounted for approximately 80 per cent of all funds in the past.
This year, the virtual show captured a larger audience including garnering attention from viewers as far away as India and China.
Highlight reels from the event and butterfly spotlight videos and can be found on Instagram (@cuButterflies, @CarletonScience or @CarletonBiology), and under the hashtag #CarletonButterfly2020.
---
More Stories