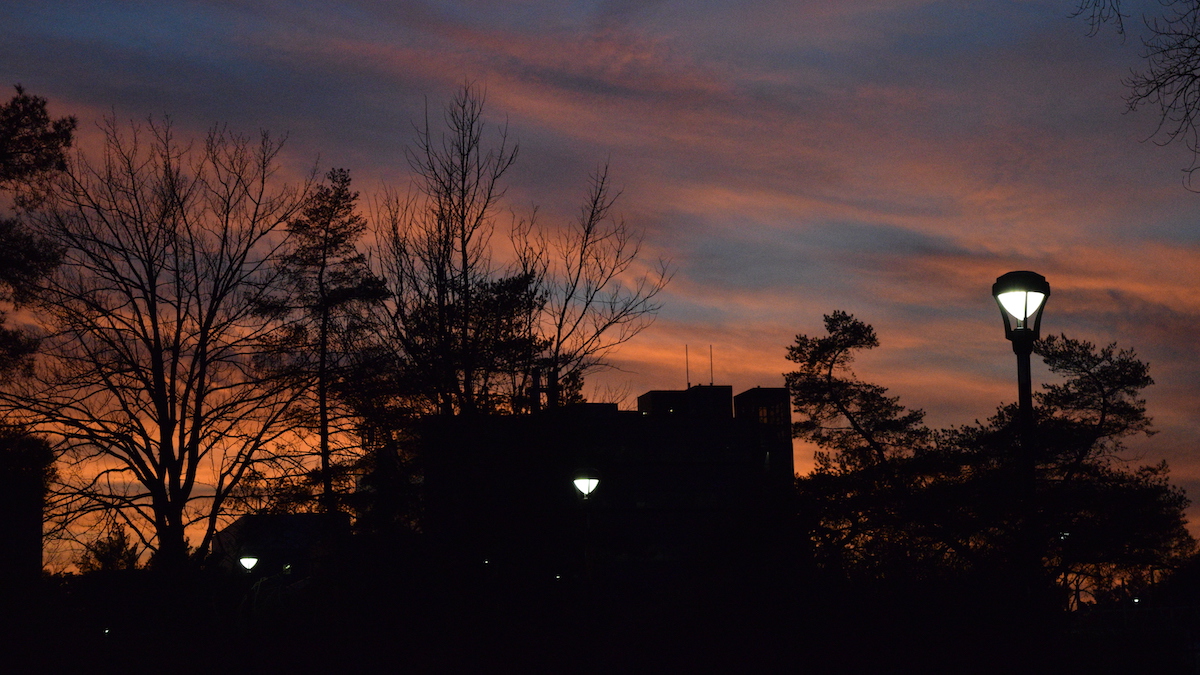 Every time we "spring forward" or "fall back" and reset our clocks, we also may be having a significant impact on our health and well being.
This year Daylight Savings Time kicked in across most of Canada on March 14, compelling people to move their clocks forward by 60 minutes. Saskatchewan, Yukon and some parts of B.C., Quebec and Ontario do not follow this shift.
Because of an increase in the number of car accidents and what he terms "attacks of mania," Dr. William McCall believes daylight savings has a significant influence on people's overall health.
The professor of psychiatry and health behaviour at Augusta University in Georgia says the loss of sleep that can result from reset can also negatively affect the mental health of people, with and without pre-existing mental illnesses.
Although one hour may not seem significant, it may still push some citizens into insomnia or sleep deprivation, said McCall.
"You're going to have some people where even a one-hour loss of sleep will be just enough to tip the balance," he said.
"What starts the problem then causes the problem to perpetuate itself. So, sleep loss may help perpetuate mania, but once mania begins it causes loss of sleep," said McCall. "So round and round you go."
Mental health concerns are not the only effect of the time change, according to McCall. "Motor vehicle accidents are probably the most common impact when the clocks change," he said.
"It has nothing to do with mental health, it's just a direct result of loss of sleep and people being not alert enough to operate machinery," said McCall.
"It lasts about a week," he said. "Most people adjust to a new sleep schedule after a week, but right after the time change is when it's most dangerous."
McCall said he personally doesn't see the point in changing the clocks back and forth twice a year. "What are we really gaining from this? It's just not worth it," he said.
"I'd say with the increase in accidents alone, the risks outweigh the benefits of daylight savings," said McCall.
Intended benefits
The intended benefit of the bi-annual clock change is to make use of sunlight and conserve energy. More sunlight through the day reduces the demand for electricity, said Prof. Nicholas Rivers of the University of Ottawa in a 2016 research article.
Rivers' research found a 1.5-per-cent reduction in energy consumption in Ontario because of daylight savings.
Jeremy Roberts, Progressive Conservative MPP for Ottawa West-Nepean, introduced a private member's bill last October to move to daylight savings time permanently.
Roberts argues that the time change causes an eight-per-cent increase in depression rates, a 10-per-cent increase in car accidents and a decrease in productivity at work in Canada.
This data is supported by a 2017 study from Aarhus University in Denmark that found an eight-per-cent increase in depression after the "fall back" time change in November.
"Seeing all of that struck me as pretty good motivation for us to look at this and ask ourselves why we keep doing this outdated practice," said Roberts.
Abolishing the time change will lessen these concerns, he said.
"My bill passed and received royal assent in Ontario on Nov. 30," said Roberts.
However, the bill is reliant on Quebec and New York following along, said Roberts. With half of the federal government located in Gatineau, it is essential that Ontario and Quebec work on the same time cycle, he said.
Much of Ontario's trade happens with New York State, added Roberts. Therefore, sharing a time zone has economic advantages.
"We've been reaching out to Premier (François) Legault and Governor (Andrew) Cuomo to try and convince them to join Ontario, so that we can all get on board on this," said Roberts. "I think most people agree that it's the right thing to do; let's just do it in the responsible way, bringing all three jurisdictions along."
However, Dr. Joseph De Koninck, a sleep expert of 50 years with the Canadian Institutes of Health Research, told CTV that "the worst thing to do is to go for daylight savings time year-round."
Although De Koninck agrees that changing the time does more harm than good, moving to permanent daylight savings time would worsen Canadians' health, he says.
"The most important synchronizer for our biological clock is light. It's light in the morning that starts us, that says to our body, 'This is a daytime now.' So, all of the (body functions), meal digestion… everything is synchronized on the basis of that," De Koninck said to CTV.
The ideal solution would be to switch to permanent standard time, said De Koninck. More morning light is beneficial to Canadian's mental and physical health, he said.
De Koninck argues that if the clocks are to change at all, it should happen later in the year. He also says clocks should change on a Friday night to allow Canadians more time to adjust before driving to work the following Monday.
---
More Stories