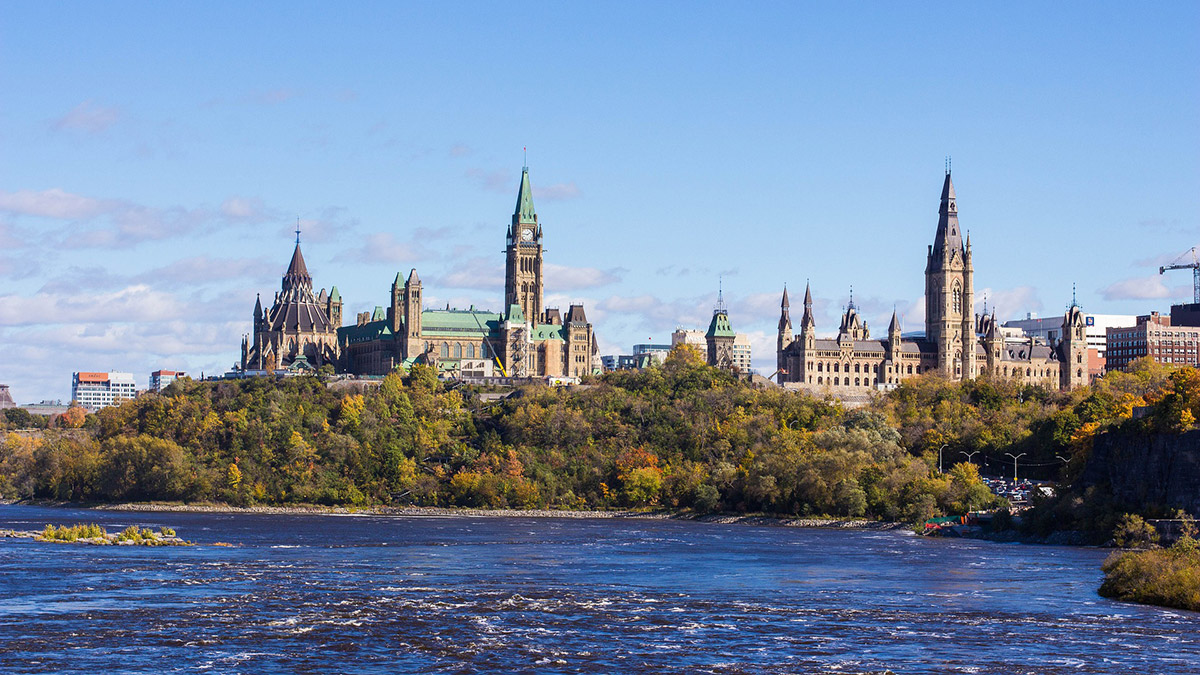 Canada is about to experience a federal election in the midst of a pandemic.
Liberal leader Justin Trudeau visited Gov. Gen. Mary Simon on Sunday morning to ask her to dissolve Parliament and launch a five-week campaign that will end on Election Day on Sept. 20. The 36-day campaign is the shortest possible.
Trudeau's visit to Rideau Hall lasted about an hour, after which he emerged to face reporters and explain his decision to call the snap election.
"The government — indeed Parliament — needs an opportunity to get a mandate from Canadians," he said, arguing that the minority Liberal government had been making consequential decisions — are will make many more to rebuild the economy post-pandemic — and that voters deserved a chance to endorse or reject.
"The decisions your government makes right now will define the future your kids and grandkids grow up in. So in this pivotal, consequential moment, who wouldn't want a say? Who wouldn't want their chance to help decide where our country goes from here? Canadians need to choose how we finish the fight against COVID-19 and build back better," Trudeau said.
Trudeau was pressed by reporters as to why he decided to trigger an election after consistently stating it was not in the party's plans to have a national vote before the pandemic was over.
Trudeau repeated that, "after making it through 17 months of nothing like we've ever experienced, Canadians deserve to choose what the next 17 months, what the next 17 years and beyond, will look like." 
Trudeau had this to say to his opponents: "So to the other parties: Please explain why you don't think Canadians should have the choice? Why don't you think that this is a pivotal moment?"
He also made the government's decision to move forward on vaccine mandates for federal public servants and federally regulated industries a central point in his argument for an election that many have said is not necessary.
The opposition parties were quick to react.
Conservative leader Erin O'Toole was attacked Trudeau for his mishandling of the pandemic and the looming battle for an economic recovery. He also said calling an election during a pandemic was irresponsible.
"We're finally at a point, thanks to the efforts of all Canadians, who stayed at home, got tested, got vaccinated, where we could see our loved ones, our friends, and our families again. We shouldn't be risking that for political gains," said O'Toole.
"A leader who cared about the best interest of Canadians would be straining every sinew to secure the recovery right now; instead Justin Trudeau has called an election." 
O'Toole was pressed by reporters about whether his MPs have been vaccinated, something he dodged by simply saying vaccination was the best way to prevent infection.
NDP leader Jagmeet Singh said Canadians should elect more New Democrats to ensure policies that protect people, such as proposals for pharmacare and more equity for less well-off Canadians, are delivered. He also said the election was, "a selfish summer election. Despite things getting worse, we see Justin Trudeau right now focusing on an election instead."
Bloc Quebecois leader Yves-Francois Blanchet warned that the election might hurt Quebecers as several initiatives that have been popular in the province may not be renewed. Green leader Annamie Paul talked about the long, hot fiery and dry summer of 2021 and blamed the failed policies of the Trudeau government.
The federal Liberal party won a minority government in 2019, but Trudeau said that this is the time to give Canadians the choice in deciding what their future, post-pandemic, would look like. 
Elections Canada has said the election could cost $610 million.
As it stands now, the Liberals hold 155 seats in the House of Commons, with the Conservatives maintaining 119, the Bloc Québécois 32, the New Democrats 24 and the Green Party two. The remaining five seats are held by independents.
Recent polling by the Angus Reid Institute has the Liberals on the edge of majority territory at 36 per cent support nationally, followed by the Tories at 31 per cent, NDP at 19 per cent, Bloc Quebecois at seven per cent and the Greens at two per cent popular support. Voters have ranked key issues nationally, including concern over health care (36%), the environment (36%), housing affordability (27%), and the economy (27%).
The poll also showed that at least three-quarters of supporters for each of the four largest federal parties say they will support the same party they voted for in 2019.
And it also showed that O'Toole (27 per cent) continues to place last in favourability when compared with Singh (47 per cent), Blanchet (46 per cent) and Trudeau (40 per cent).
The crisis in Afghanistan, relations with China and the Haitian Earthquake may also play a role in people's voting decisions.
With files from Capital Current staff
---
More Stories