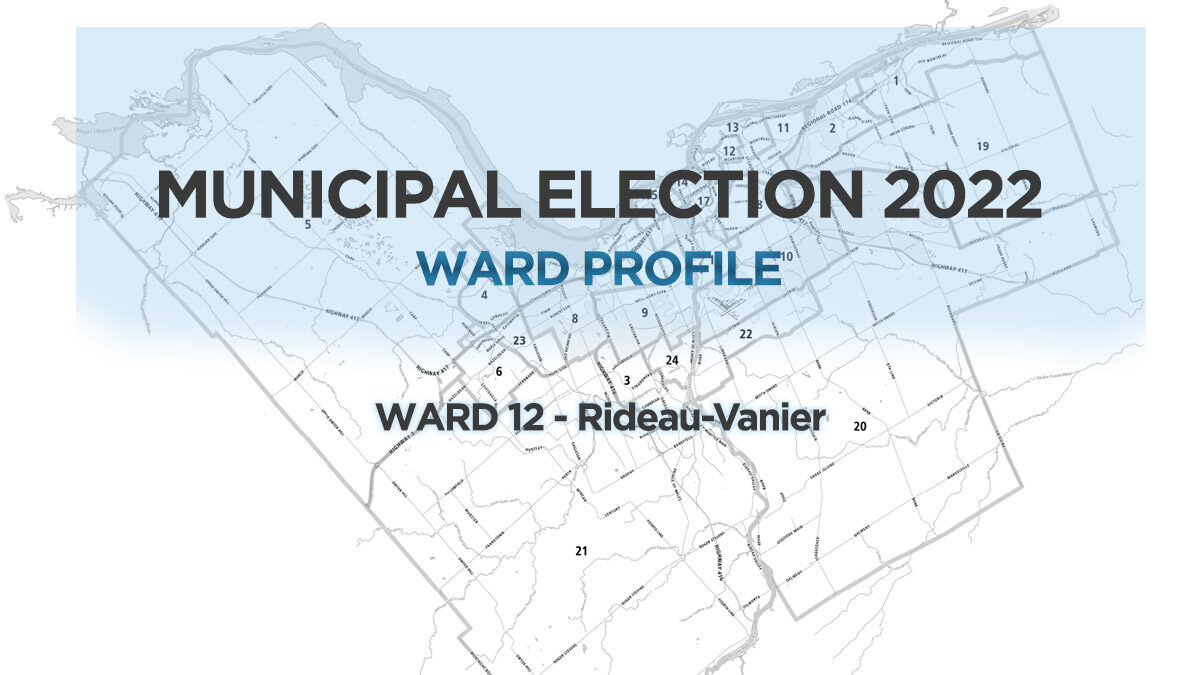 Where is it?
Rideau-Vanier ward in downtown Ottawa has the Rideau River running through it. The ward is bounded by the Ottawa River to the northwest, Beachwood Avenue and Hemlock Road to the northeast, Stevens Avenue and the Rideau Canal to the south and Colonel By Drive to the southeast.
Who's running?
The current councillor, Mathieu Fleury, is not seeking re-election. The following candidates have registered for the 2022 municipal election: Patrick Auguste, Hicham Boutaleb, Burthomley Douzable, Tyler Cybulski, Julie Fiala, Jwane Izzetpanah, Kim Leclerc, Alex Osorio, Stéphanie Plante and Laura Shantz. Voters can head to the polls on Oct. 24. Find where and how to vote here.
Demographics at a glance:
Rideau-Vanier has a population of 48,536, according to the 2016 census. The median age in the ward was 39.9, mirroring the average across the city. About 50.7 per cent of residents reported they could speak French and English, far higher than the city average of 37.6 per cent.
One key issue:
Many candidates are focusing on affordable housing and homelessness in Rideau-Vanier. In 2018, 1,400 Ottawa residents experienced homelessness and 67 per cent of these cases were people chronically without housing. Much of that population gravitates to Rideau-Vanier, where many services for disadvantaged people are located. On average, 38.8 per cent of housing in Rideau-Vanier is considered "unaffordable" by Statistics Canada — meaning people are paying more than 30 per cent of their total before-tax household income for a roof over their heads.
One local landmark:
The iconic Byward Market boasts cafés, restaurants, bars, shops, galleries and a local farmers' market. Seeing an average of 50,000 visitors per weekend, the Market is a major tourist draw.