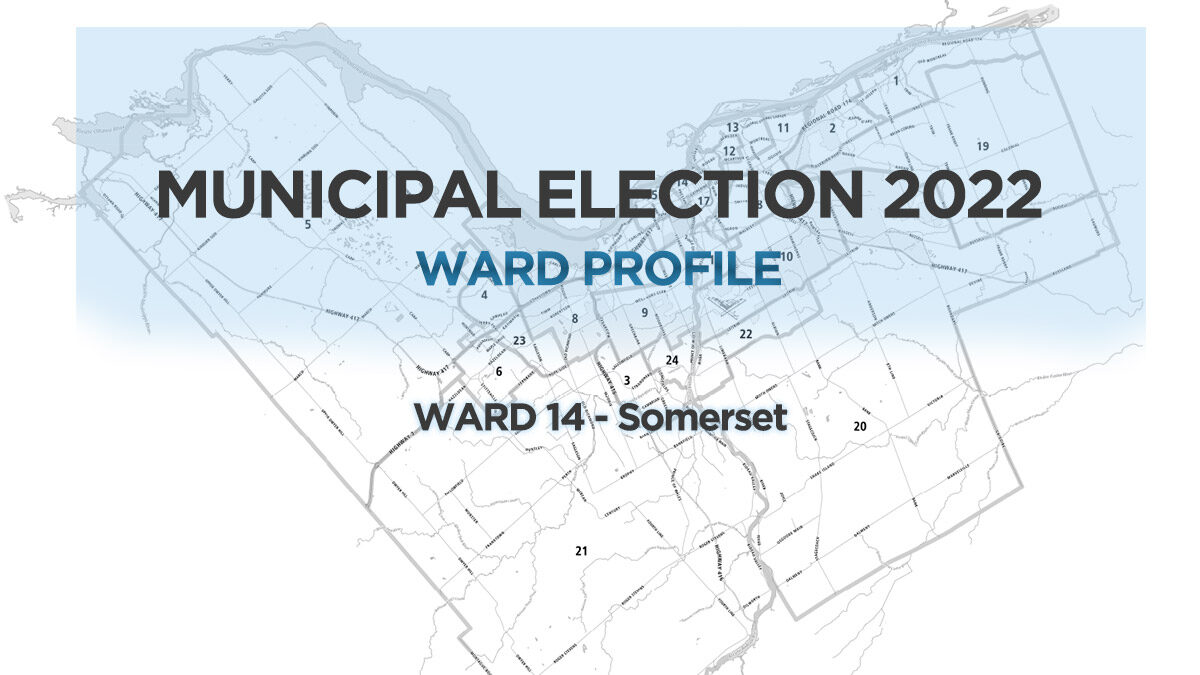 Where is it?
Somerset Ward's boundaries are from Parliament Hill in the north, across to the Trillium Line O-train in the west, and from the Rideau Canal in the east to Highway 417 in the south. The ward encompasses neighbourhoods such as Centretown, LeBreton, and Centretown West.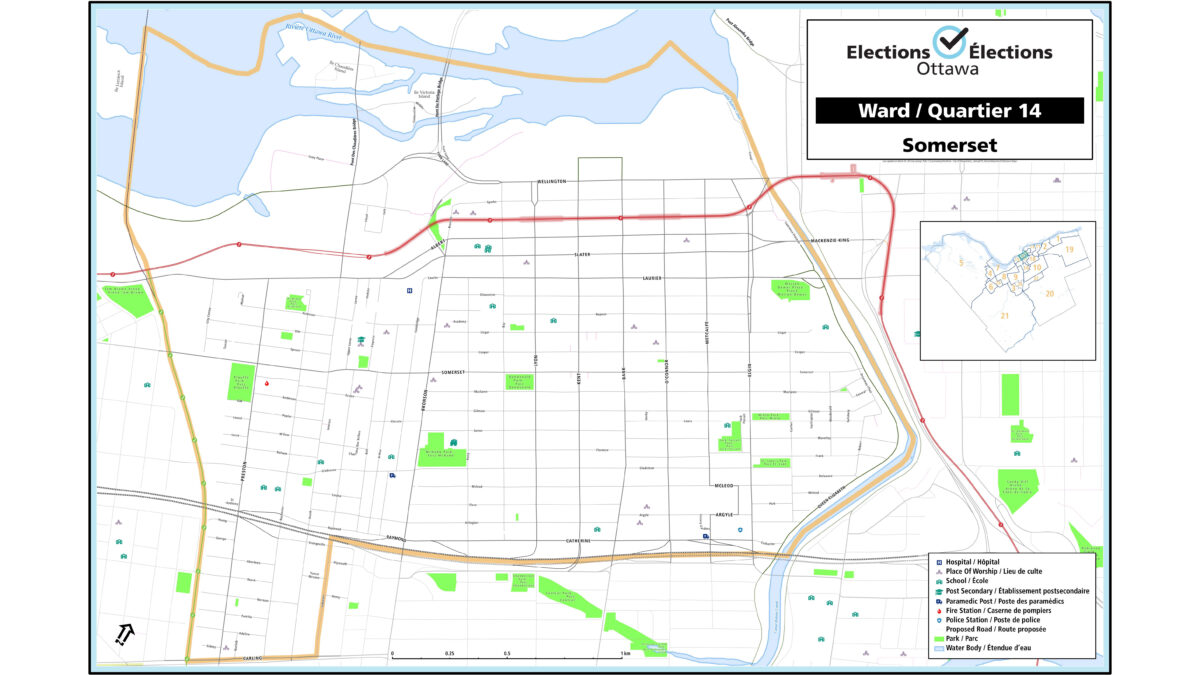 Who's running?
The candidates are Stuart MacKay, Brandon Russell and Ariel Troster. Outgoing Coun. Catherine McKenney is running to be mayor. The election will be held on Oct. 24. You can find more information here.
Demographics at a glance:
The ward, which includes part of the downtown core, is one of the most densely populated areas in the city.
The 2016 census determined the average age of residents in Somerset is 40 (reflecting the overall city average), and those 25 to 29 are the largest age group in the ward with 6,305 residents, about a sixth of the population. Somerset has a total 36,525 residents. Seniors form the next largest group with 4,695 people (about 13 per cent) over age 65.
Almost a quarter of the ward, 8,680 people, identify as immigrants. The average after-tax income in 2016 was $59,171, compared to the citywide average of $86,579.
Of the three neighbourhoods that make up Ward 14, Centretown has a total racialized population — meaning people who identify as non-white — of 22.3 per cent; Centretown West has 32.7 per cent; and the LeBreton area has 21.2 per cent. These statistics are provided by the Ottawa Neighbourhood Study.
One key issue:
Ottawa council declared a housing emergency in 2020. Densely populated and urban Somerset faces this issue acutely. Social justice advocacy groups, such as ACORN, have campaigned for more affordable housing in the downtown area. There have been controversies around low-income rental properties being demolished and converted into higher-rent dwellings. The City of Ottawa has approved some funding that will go towards helping the homeless population in Somerset.
Additionally, Ward 14 had the highest crime rate in the city in 2021 with 15,496.3 crimes per 100,000 residents, compared to West Carleton-March, which had the lowest crime rate at 945.9 crimes per 100,000 residents.
Local landmarks:
Prominent landmarks in Somerset include Parliament Hill, Ottawa city hall, the National Arts Centre, the Museum of Nature and the Ottawa courthouse.
---
More Stories