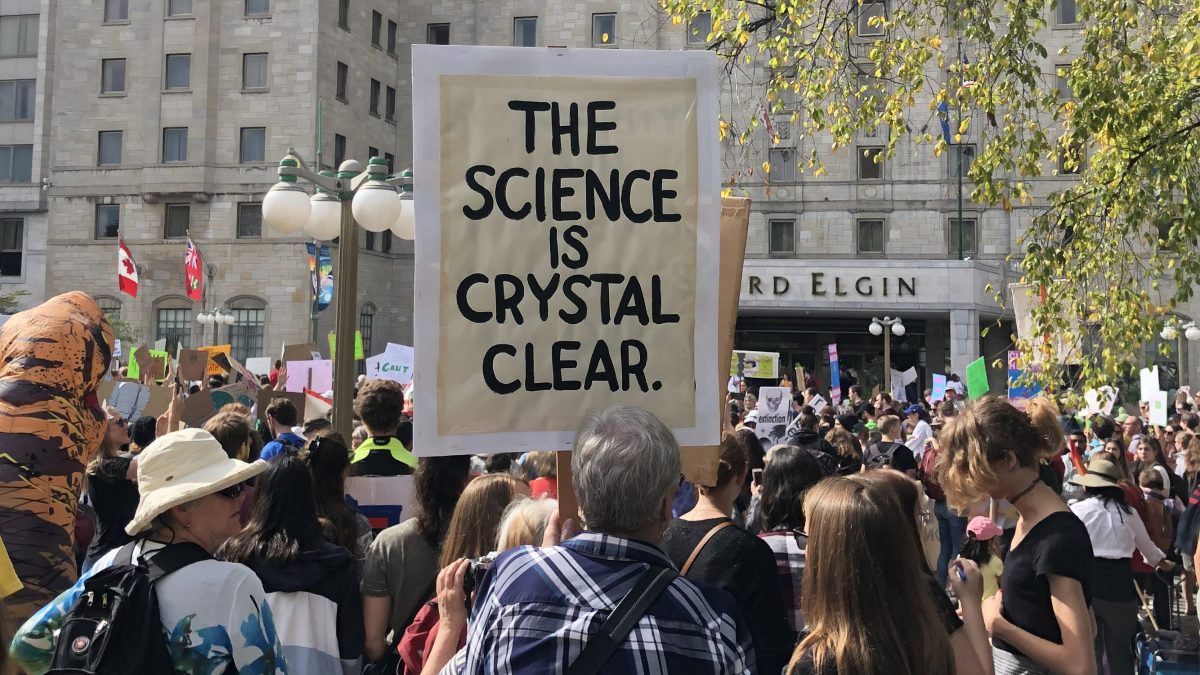 "I have grandchildren,"Leslie Baird said, her voice cracking, as she marched in protest Friday. "And they deserve to have a planet to live on."
Baird and thousands more gathered in Ottawa to protest worldwide inaction on the climate crisis. Starting at Confederation Park on Elgin Street, protesters of all ages walked and chanted through the downtown streets before making it to Parliament Hill. Strollers and canes could be seen in the sea of protesters. Ecology Ottawa estimated the crowd at more than 20,000 people.
Huge turnout for today's #climatestrike @CapitalCurrent pic.twitter.com/3wGvr3DGuc— Adenieke Lewis-Gibbs (@alewisgibbs) September 27, 2019
"I want the government to take action," Baird told Capital Current, "so we can turn our warming climate around." She said that Canada is affected more by climate change than many other nations, as this country's northern climate is warming twice as fast as the global average.
Recycled cardboard and repurposed paper were fashioned into the protest signs brandishing slogans like "Climate action now" and "Planet over profit." Others lightened the mood with witty signs that read "Life in plastic is not fantastic," derived from an old Barbie song and "Make Earth cool again." Many also walked without posters, starting chants and ringing cowbells to their support in other creative ways.
Under a sign that read, "There is no Planet B" Lawrence Eddie recalled having to wear a snowsuit under their Halloween costume when they lived on the Prairies. "Today it's not cold enough for that. That is clear evidence of climate changing," they said, "and we're exacerbating it with our pollution."
Governments need to hold "big corporations" responsible, Eddie said. "It's not the every day person that's doing this." A 2017 report from the Carbon Disclosure Project found that just 100 companies are responsible for more than 70 per cent of the world's carbon emissions.
Global climate strikes have become larger and more popular following the call to action made by 16-year old Greta Thunberg of Sweden. There were protests last week around the globe and again on Friday.
Prime Minister Justin Trudeau spoke with Thunberg Friday in Montreal to discuss climate action before joining the local march, which saw more than 500,000 protesters. Later, he said a re-elected Liberal government would plant two billion trees in the next decade. The campaign promise came after Thunberg told the Liberal leader he hadn't done enough to combat climate change noting the expansion of the Trans Mountain pipeline.
We'll plant 2 billion trees over the next ten years. That's it. That's the tweet.— Justin Trudeau (@JustinTrudeau) September 27, 2019
"We've had a lot of talk, but we haven't had action and commitment," Leslie Baird said. She said she marched as a university student in the 1960s and 1970's. "We thought we were turning the world around. Now, I'm almost 70 and we haven't."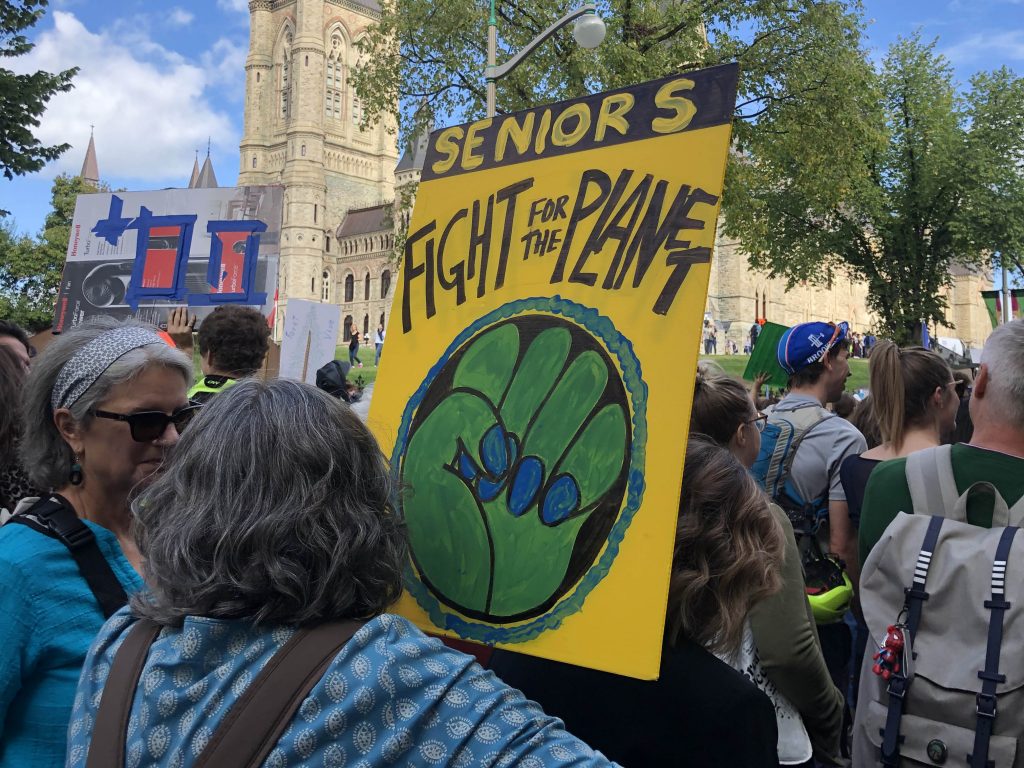 Present at the march were elementary school, high school and university students present, as well as seniors, and infants with their parents. Angela Keller-Herzog, the Green candidate for Ottawa Centre, walked. New Democrat hopeful in Ottawa Centre, Emilie Taman, was also present. Despite the diverse crowd, youth and young adults made up majority.
"I'm so impressed with all the young people who are here," Baird said. "They're speaking out and our politicians need to listen."
---
More Stories