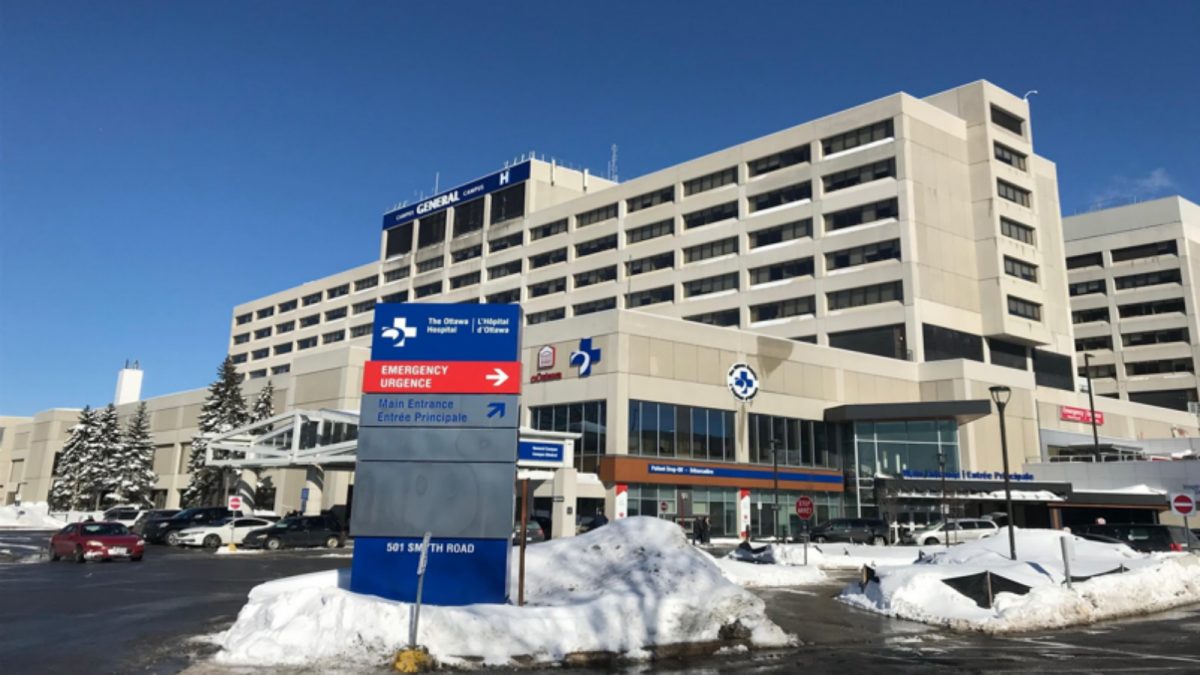 When Shelly Dev had to readmit a hospital patient she had discharged weeks earlier, she took it personally. Despite the many reasons for the patient's return, all Dev could say was "Why is this guy doing this to me?"
At that time in 2006, Dev was a residency student, and it seemed like the number of patients she discharged in a day was more important than the quality of care she provided.
Readmitting patients made Dev feel like she wasn't doing her job correctly, and feelings of inadequacy soon became part of the routine, she said. Long work hours and the expectation to perform quickly and accurately affected Dev's mental health, causing her to grow frustrated and develop a dark sense of humour.
"I didn't know this was reflective of anything problematic," said Dev, now an intensive care physician at Sunnybrook Health Sciences Centre in Toronto. "I felt that if I was having difficulty with the work, and it was challenging for me, I thought that was a very personal problem."
Dev didn't realize until years later that she was suffering from burnout, which is characterized by physical and emotional exhaustion, loss of empathy, and feelings of inadequacy. According to the Canadian Medical Association, one in four doctors report feelings of burnout.
Hospitals have been getting better at dealing with burnout among their staff, especially after realizing the impact it was having on patients. The Mayo Clinic published a study in 2018 suggesting doctors experiencing burnout are twice as likely to have made a medical error in the previous three months. Yet stigma remains, which could be one reason why the programs health care systems have created to tackle the issue remain largely unknown.
Dev said every hospital has an occupational health centre where employees can seek help for various issues, including mental health. However, she said most doctors only think of it as a place to get flu shots, and there's not enough advertising to ensure doctors are aware of mental health resources.
"It's not OK to put the onus on the sufferer to go and dig and find all these things," said Dev. "When we know people suffer, we should be making it easier for them to access help."
Dev has spoken publicly about burnout but it wasn't until last year when Dev went into the occupational health centre for an unrelated issue that a nurse mentioned hearing of Dev's struggle on the news. She asked if Dev knew of the resources the hospital provides, such as counselling sessions.
"I told her 'No, I had no idea that they offered this.'"
This information made Dev want to take action. On Feb. 14, 2018, she and a colleague created "the wellness cart" — a pushcart stocked with treats that Dev offered employees while informing them of hospital resources.
"It was very disarming for people because they were initially like 'What are you doing?', followed by 'Oh my God, that's awesome!'"
A physician health survey conducted in 2017 by the Canadian Medical Association found 82 per cent of respondents reported high levels of resilience, yet one in four also reported high levels of burnout.
"That shifted our thinking to realize the individuals are doing everything they can to stay well and stay healthy, yet there are other factors at play that must be affecting the burnout levels," said Dr. Gigi Osler, president of the Canadian Medical Association.
Osler said the association is looking into how change can be made at the systemic level.
"It is a shared responsibility between the individual and the workplaces and hospitals and systems that we work in," said Osler.
A 2017 study, conducted by the Journal of the American Medical Association on whether interventions for burnout are effective, found organization-directed interventions produce higher benefits than physician-directed interventions.
According to Dr. Kerri Ritchie, The Ottawa Hospital is trying to increase awareness of employee resources.
"We're starting to acknowledge that those who care for others, if they're going to stay as focused as they are, we also need to support them in their wellness and wellbeing," said Ritchie, a clinical and health psychologist at The Ottawa Hospital.
Ritchie said the hospital helps employees through the Physician Health and Wellness Committee. Since its first meeting in 2013, the committee has focused on initiatives to increase awareness of physician health, including implementing the ABC + response tool for handling stressful events.
In the case of a doctor witnessing a patient death, for example, the hospital would begin with the letter 'A' in the ABC + response tool, which involves an 'ad hoc incident review' acknowledging and responding to the doctor's feelings. The 'B' and 'C', representing 'back to basics' and 'coping and self-care' respectively, provide suggestions on how the doctor can cope following the patient's death, such as engaging with colleagues and getting enough sleep.
"Starting to have the conversation with people about the fact that sometimes we will all struggle, and it's important to check in on each other and support each other, that's one main goal," said Ritchie.
Ritchie added the committee works to spread awareness of resources by providing staff with a resiliency and wellness website, complete with videos and links to resources.
Yet Dev said medical schools are better equipped to spread awareness of burnout than hospitals are, as they can train students early in their careers to practice medicine in a healthy way.
The University of Ottawa's faculty of medicine has responded to burnout by rolling out a wellness program offering consultations and educational programs to students and residents, said Dr. Sharon Whiting, vice-dean of faculty affairs at the faculty of medicine. Whiting said the wellness program works with hospitals to ensure adequate training for students and staff, proper nutrition, and to find ways of decreasing stress in the profession.
"You can teach physicians mindfulness, you can teach them resilience, but you also have to make sure that the system is responsive to helping decrease the stress that they have," said Whiting.
The university's strategies have been of benefit to Frank Battaglia, a third-year medical student at the University of Ottawa. Battaglia said mandatory counselling sessions in the first year of medical school were especially helpful.
"Medicine takes a huge toll on you, and it's not OK to feel terrible, it's not OK to feel detached, it's not OK to feel empty. So we're actually taught that from first year going onward," said Battaglia.
Battaglia also said there's room for improvement, noting not all university staff are understanding of mental health struggles because they trained at a time when mental health was often not discussed.
"I think we're on the way to getting it, where mental health is an acceptable reason to call in sick or to take time off," said Battaglia. "We're getting better but we're not there yet."
As for Dev, she said she hopes further awareness will be made so current residents won't feel the way she did years ago. She said she will personally continue to promote resources through use of the wellness cart.
"We want this to be the best place, and that requires hard work on our part for our healthcare workers."