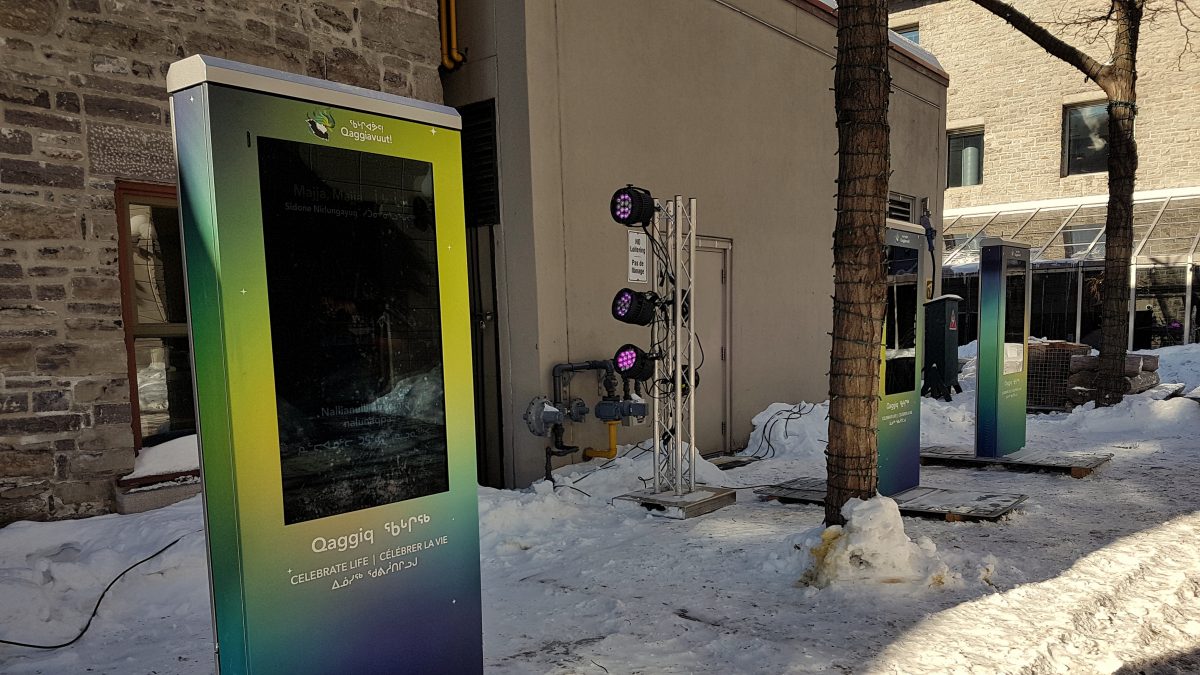 Highlighting the heritage of Indigenous peoples will be a major focus of Winterlude's opening weekend.
The annual festival, which celebrates culture, cuisine and music, is now underway.
Natalie Huneault, a spokesperson for Canadian Heritage, said in statement that this focus was born out of a desire to promote diversity, and that "[i]t is essential that all Canadians be part of this great celebration of the joys of winter."
She said this includes making more space at the festival for Indigenous peoples and their cultural traditions.
Christina Ruddy, the Algonquin Way Cultural Centre's operations manager, helped to develop much of Winterlude's Indigenous programming. The centre is operated by the Algonquins of Pikwakanagan First Nation.
She said involvement with Winterlude this year is a great way to teach people more about Indigenous cultures.
"It's all about education for me," she said. "Our goals as a community … is to increase the visibility of Algonquin and other First Nations, Inuit and Métis people within Algonquin territory."
Included in Friday's opening events was the unveiling of an interactive Inuit art exhibit called Qaggiq – Celebrate Life!
The installation in the Byward Market is part of a larger project run by Qaggiavuut!, a non-profit group that aims to empower Inuit youth and preserve traditional knowledge and language.
This Pisiit Project connects youth with Elders through an App that will soon be available for download, so that more children can learn the language.
The Qaggiq installation features three songs with which people can sing along.
"It'll be really great to hear people's reaction to hearing Inuktitut, to hear it sung by young voices and to be just really proud and happy that in our country, we have this really vital Indigenous language," Ellen Hamilton, Qaggiavuut!'s executive director told Capital Current.
Winterlude will also feature Indigenous cuisine, lacrosse demonstrations in Jacques Cartier Park and a powwow Sunday afternoon at the Museum of History in Gatineau.
Ruddy said she hopes these events will build relationships with non-Indigenous people and between other Indigenous nations whose traditions will be celebrated as part of the Indigenous showcase.
Winterlude runs weekends until Feb. 18 at an assortment of venues around Ottawa and Gatineau, including new locations like the ByWard Market and Sparks Street.
Tonight's opening festivities include the first edition of the SubZero Electro DJ Nights in the ByWard Market, featuring rapper KHAOS.
The Crystal Garden and the ice sculptures — usually in Confederation Park — also move to the ByWard Market this year. The Snowflake Kingdom stays put in Jacques Cartier Park.
(With files from Capital Current staff)
Related: NCC starts study into impact of global warming on world's longest skating rink
---
More Stories