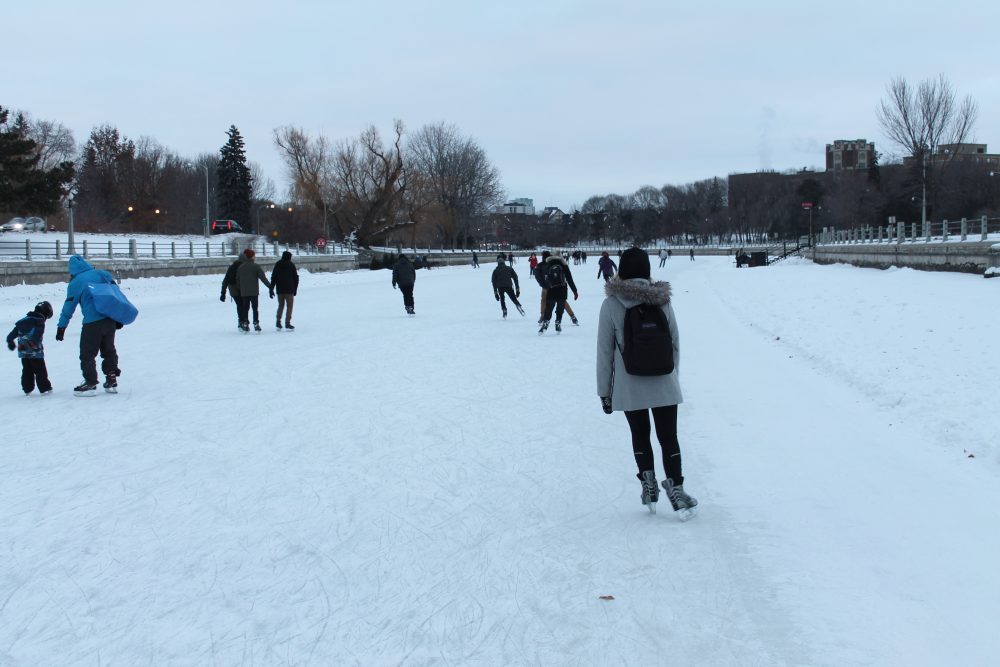 The National Capital Commission (NCC) is set to study the impact of climate change on the Rideau Canal Skateway.
The study aims to "evaluate the risk of climate change impacts on NCC assets, programs and services, and develop a climate change adaptation and resiliency plan," according to the NCC's website.
"It's one of the NCC's major assets," NCC spokesperson Cédric Pelletier said of the Skateway. "It's a major Canadian icon."
The NCC's Sustainable Development Strategy was started in September 2018. It outlines 36 actions to be completed by 2023 and tackles climate change, clean energy, sustainability, and agriculture in the Ottawa region.
By the end of the study, a thorough assessment of the effects of climate change and the risks associated with it will be reported to the NCC. Accompanying that assessment will be a list of potential improvements, technical guidelines, and operational practices all lending to improve the safety and longevity of the Skate Way.
"We're still very early on in the process," said Pelletier. "The goal eventually is to hire experts that will be able to conduct the study for us. In order to do that, we have to first prepare the tender documents and hopefully then get an expert consultant on board."
The last study on the impact of climate change on NCC assets was conducted in 2005. It concluded that further climate change research should be performed, and that climate change would indeed have "an effect on maintenance practices, types of services and amenities offered to the public, and the dates of certain events or programs."
"We decided to pursue a research study to refresh our data on how to better adapt our operations in the future with the warmer weather we'll get," Pelletier said, explaining that the NCC has been using the data collected from the 2005 study up until now.
Made with Visme Infographic Maker

The skating season has been getting shorter over the years but although that is worrisome for the future of the Skateway, it doesn't seem to be bothering the average 21,000 people per day who visit the Skateway when it is open, Pelletier said.
The changing season affects more than skaters. The food and drink vendors and the ice maintenance crews for the Skateway are on contract, meaning starting and ending dates are never solid.

"We never know how long the season will be," Pelletier said. "We do talk to our vendors on the ice and see if they want to come back, but it's hard to give them a solid schedule. Sometimes it's good, other times, when the warmer weather comes, it's harder to say. Especially when you have milder weather with the rain."
---
More Stories