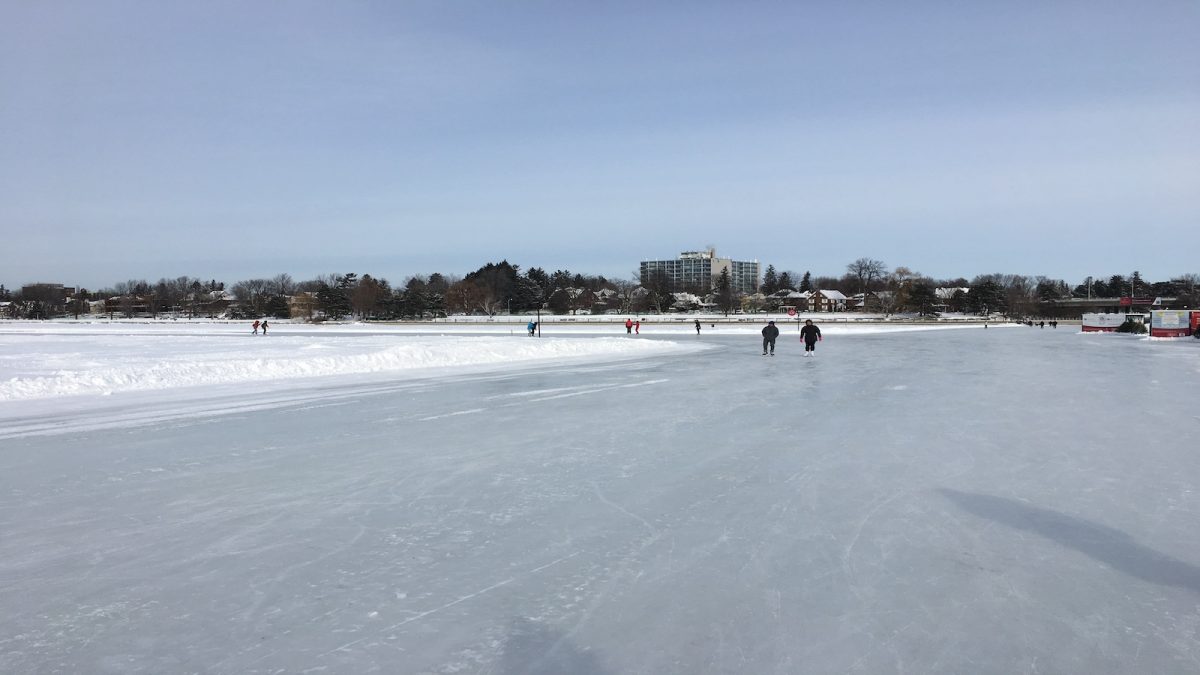 Despite the cold, the sun shone bright and many skaters were enjoying the Rideau Canal Skateway in January, including new skater Norah Mor.
Slowly making her way down the canal, Mor said it was her first time out on the ice this season, and that the conditions were some of the best she has seen.
"[My friend and I] were just talking about how today is, like, perfect weather for skating," Mor said. "Not too cold, but just right to be outside."
While the canal has been closed for a few days in the first week of February, skating enthusiasts who saw frigid conditions in January are hoping the cold was a sign that the season will be longer this year than in the past couple years. In 2017-2018, the Skateway was open for only 35 skating days, and the previous two years were the shortest two on record. Uncertain weather has forced the Skateway's recent closure but cold weather is expected this weekend and that may mean people can soon strap on the blades again.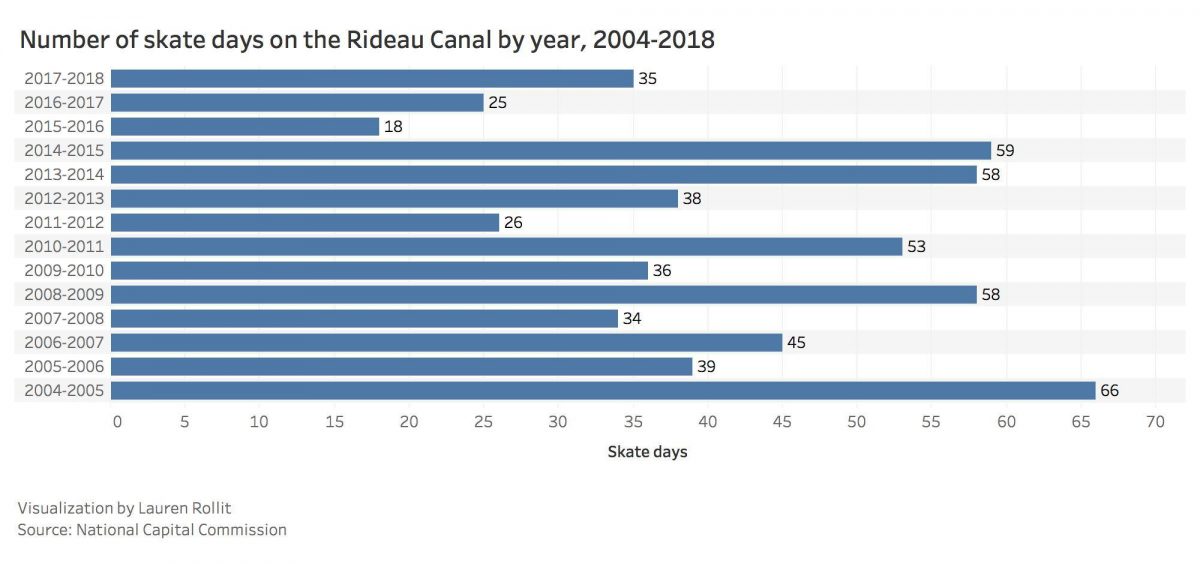 Mor said that warm weather and bad ice conditions have put a damper on her skating plans in the past.

"We planned to go on a day last year. I was already on the bus, with my skates in my bag, and then [my friend] called me and told me," Mor said. "He was like, 'No, not good. No skating today.'"
According to Cédric Pelletier, a spokesperson for the National Capital Commission (NCC), the goal of the NCC is to maintain the canal for the longest amount of time possible.

He said, ultimately, the Skateway season depends on whether temperatures remain cold enough to achieve safe ice thickness. According to NCC guidelines, the ice must be 30 cm thick for skaters, which requires several days of sub-zero temperatures.

"At the end, we're at the mercy of Mother Nature," Pelletier said.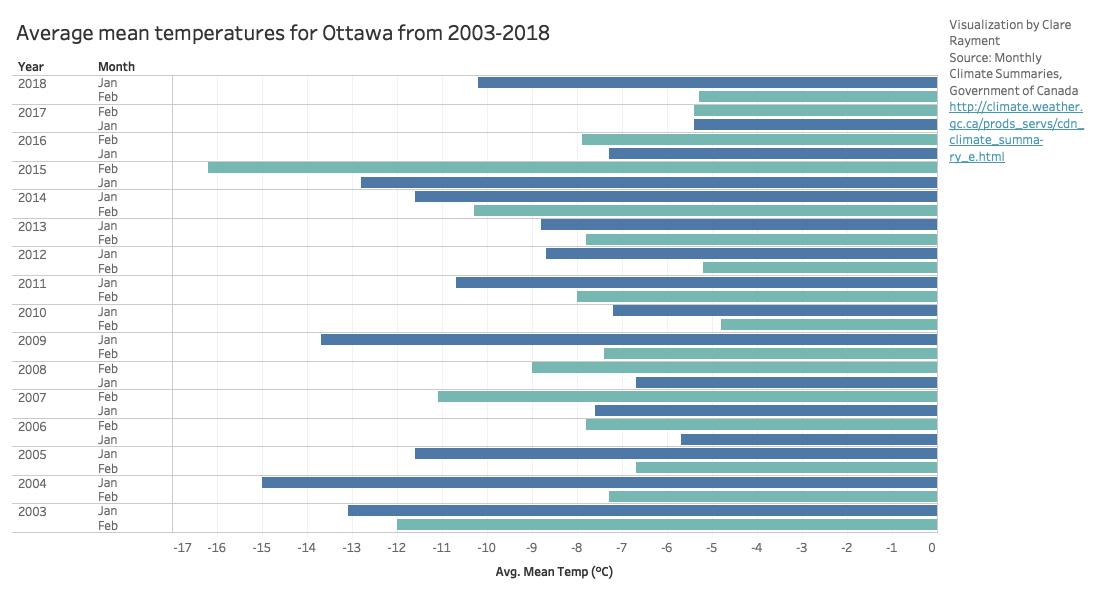 Pelletier explained that the Skateway doesn't freeze evenly because of different levels of water at different parts of the canal. For example, Dow's Lake is the deepest section, so it takes longer to freeze. That's why not everything can open at the same time, he said
He added that the NCC has recently introduced new technologies that help make the job of maintaining the frozen Skateway easier.

One example is the "Froster," a custom Zamboni intended to disperse water more evenly across the ice. It was first used in 2011.

Early opening
Following a cold spell in December, the canal's opening date this season was Dec. 30. This was earlier than most years when it opens in early to mid-January.

According to NCC data, an early opening is a good predictor of a lengthy skating season. In the past, the longest seasons tend to open early in January or late December and remain open until early March.

And that means more visitors to the Skateway. Ottawa Tourism communications specialist Nives Scott said, on average, the Skateway sees 20,000 visitors a day. In a longer seasons, this could mean as many as a million visitors to the icy UNESCO world heritage site
As for Pelletier, he hopes this season will allow for as many people as possible to visit the "great Canadian capital icon."

"Right now, we're really happy — thrilled — that we were able to open part of the Skateway in December," Pelletier said. "Let's just hope for a long season; we've had a good start."

Related story: Research study into climate change on the Rideau Canal to start this year