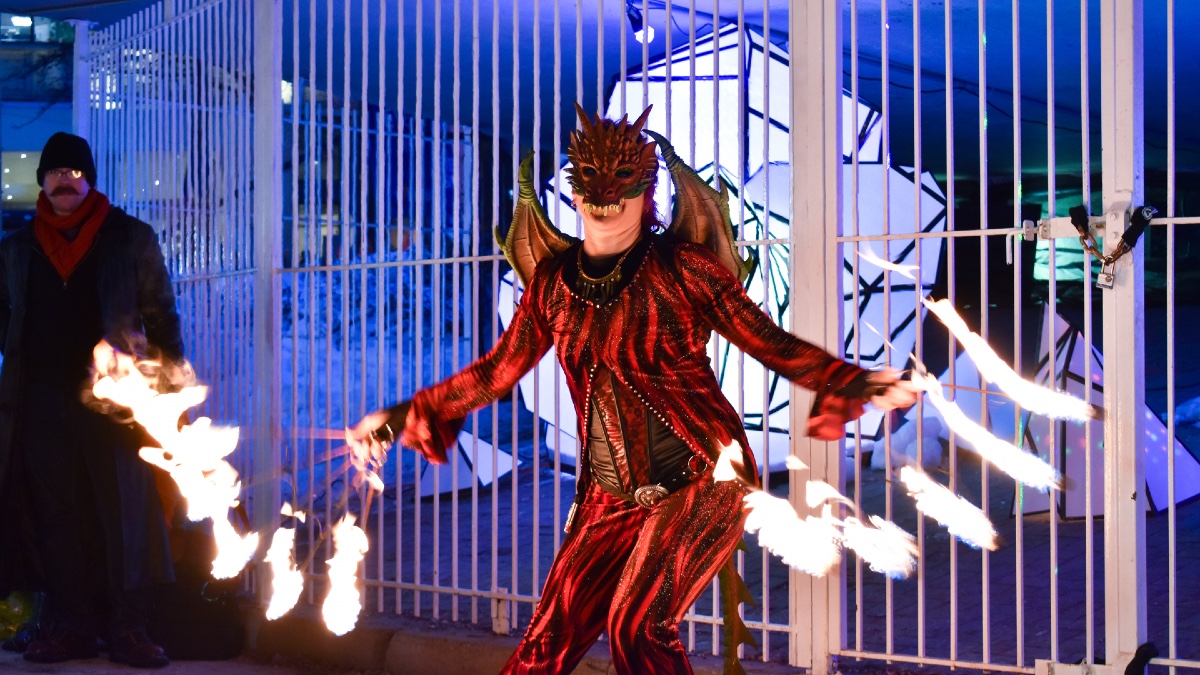 Winterlude kicked off Jan. 31 with the launch of a new art installation in Ottawa's downtown core. Geometric Crystalline is a piece of public art that features several large crystal structures, as well as a giant hand, that change colour to the rhythms of upbeat music. 
A few dozen people gathered in the underpass at Rideau Street and Colonel By Drive for the launch event that featured music and fire performers.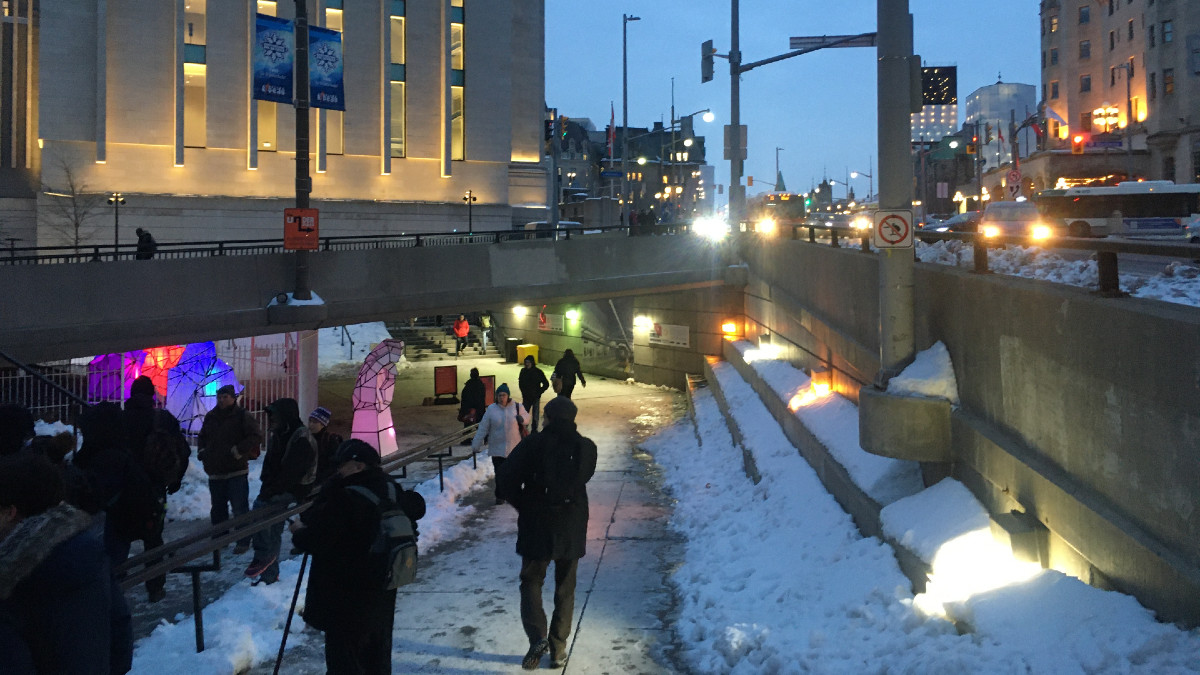 The installation was created by Dems and Doll, an artistic team made up of Sarah and Chris Seiler. The couple have been creating art together for nearly a decade, and have lived in Ottawa for most of their lives.
"It's super cool. I just love being in the Market, and in the downtown core," said Sarah Seiler. "It's really nice to have a lot more foot traffic for people to see things."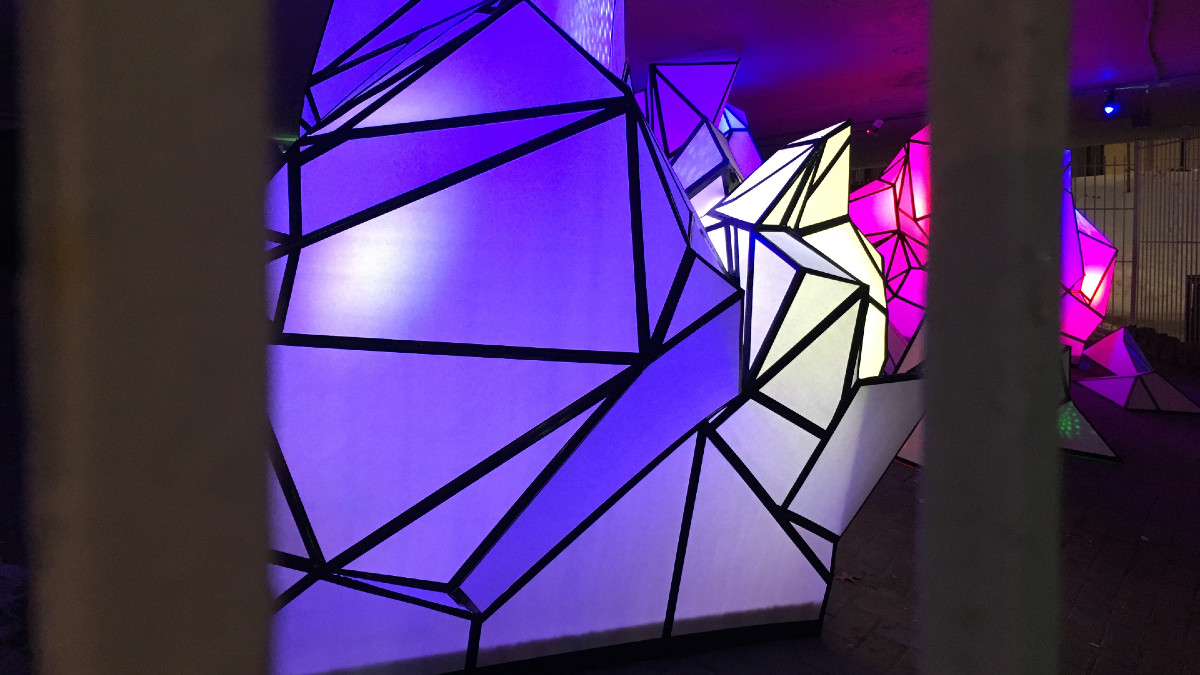 This is the first time Dems and Doll have had a work of art featured at Winterlude. They've only recently begun to get involved in public art and themed events.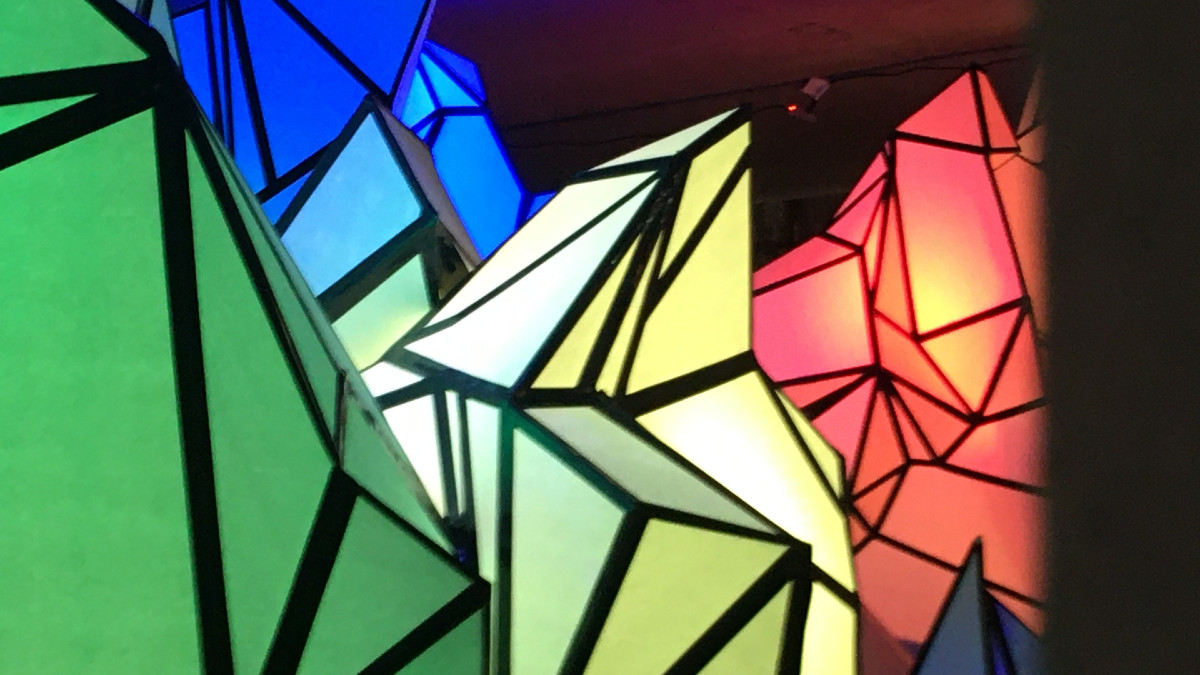 "We've been wanting to do our art in a more 3D form. So we just started building stuff," she added.
In addition to sculptures, Dems and Doll also paint murals. They've done more than 100 in Ottawa, including at Carleton University's coffee shop, Roosters, and the school's pub, Oliver's.
Along with 3D art and music, fire dancers performed in the Rideau underpass.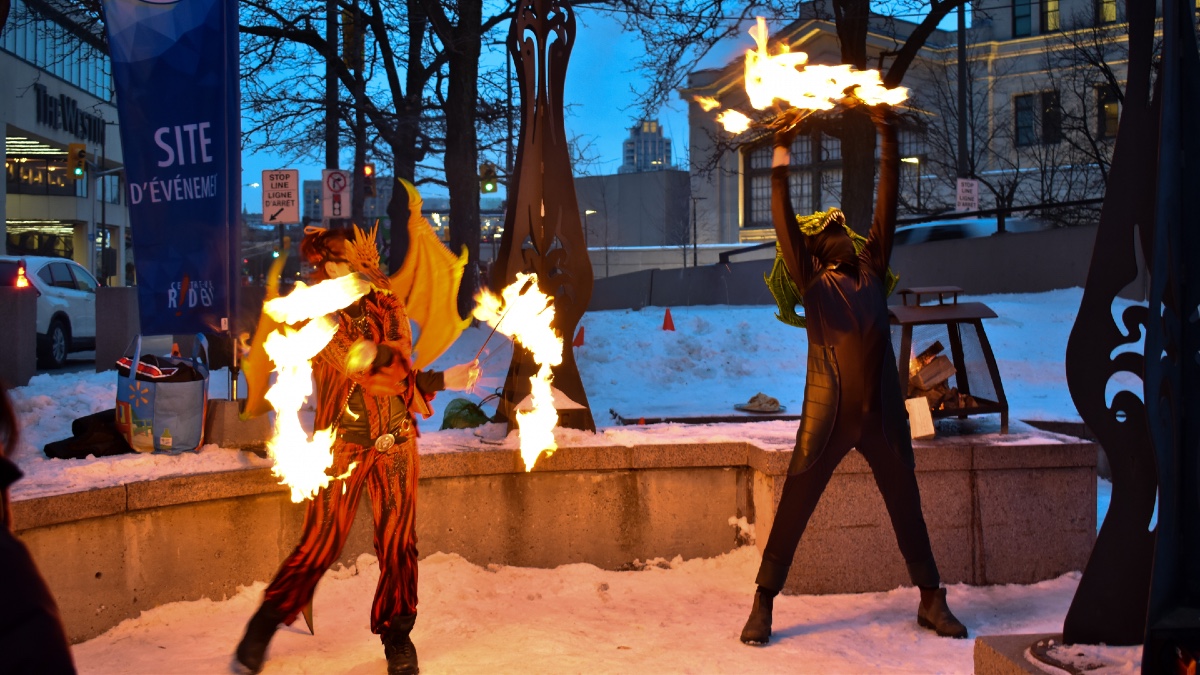 Torrin Sollows danced for The Poison Fires as one of its three dancers. He has been involved in the "flow arts" for almost seven years. "One of my friends went to circus school and taught me a bunch of tricks," said Torrin. "I then started learning on the Internet and then by going to festivals."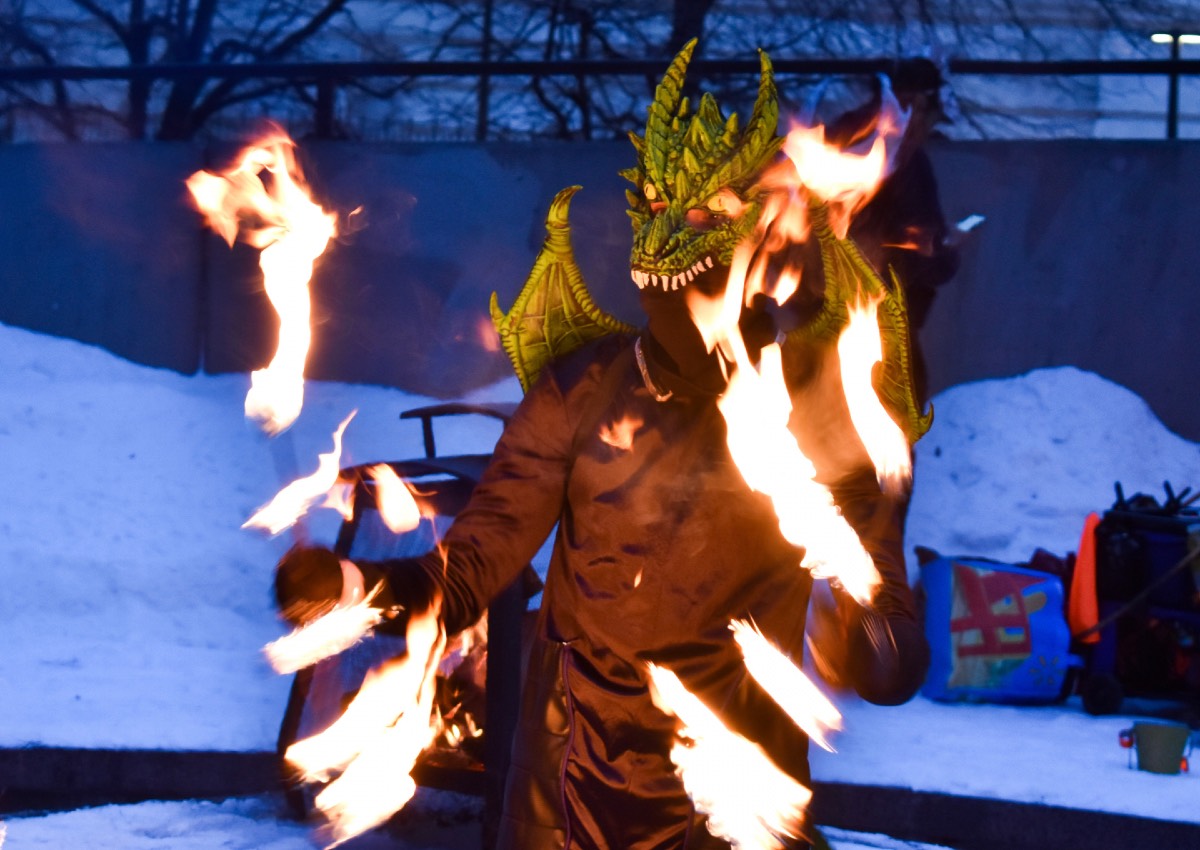 The Poison Fires danced to the theme of dragons, which included Torrins' hoop routine, topped with him swallowing fire. "Honestly, you don't feel a lot. It tastes kind of bad," he laughed.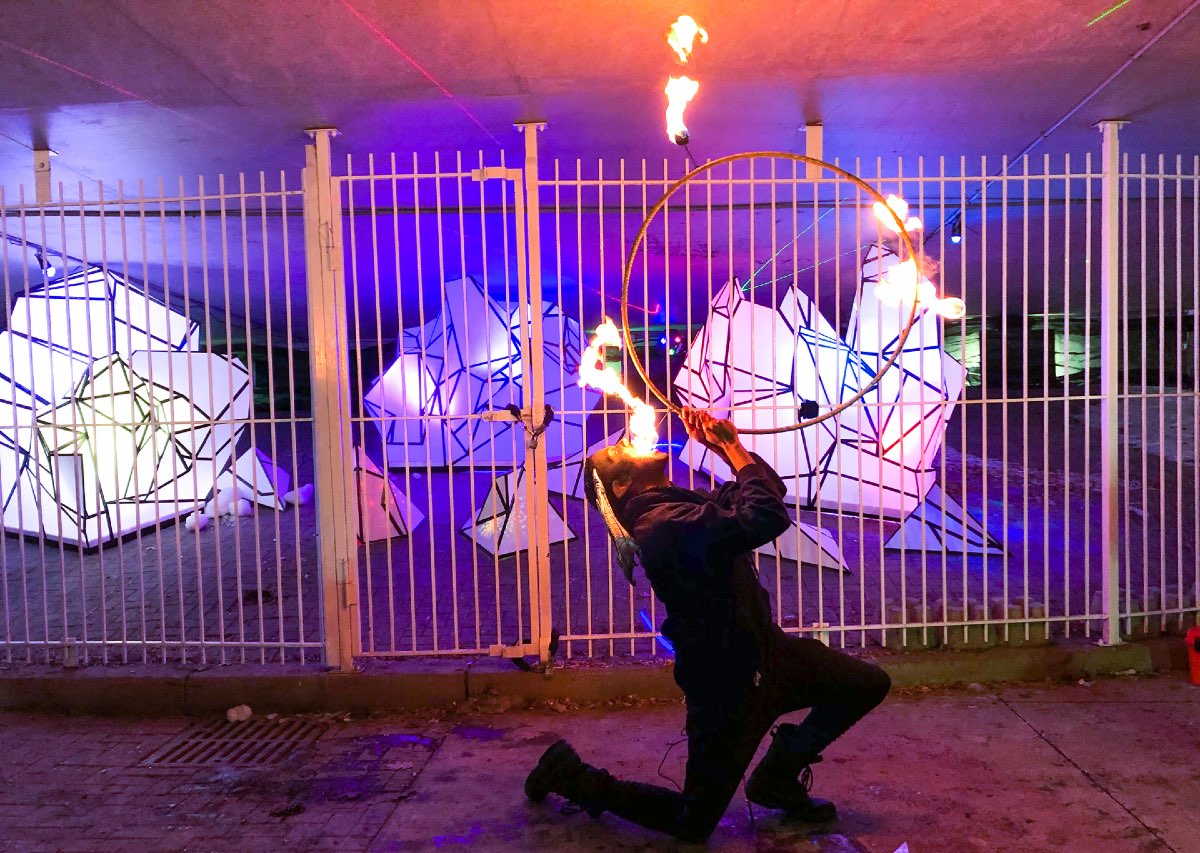 People young, old and all ages in between were in attendance on opening night of Winterlude. Three visitors from Montreal stumbled upon the installation while exploring the city. 
"We were just walking by when we saw it," said McGill University theatre student Emily Hughes.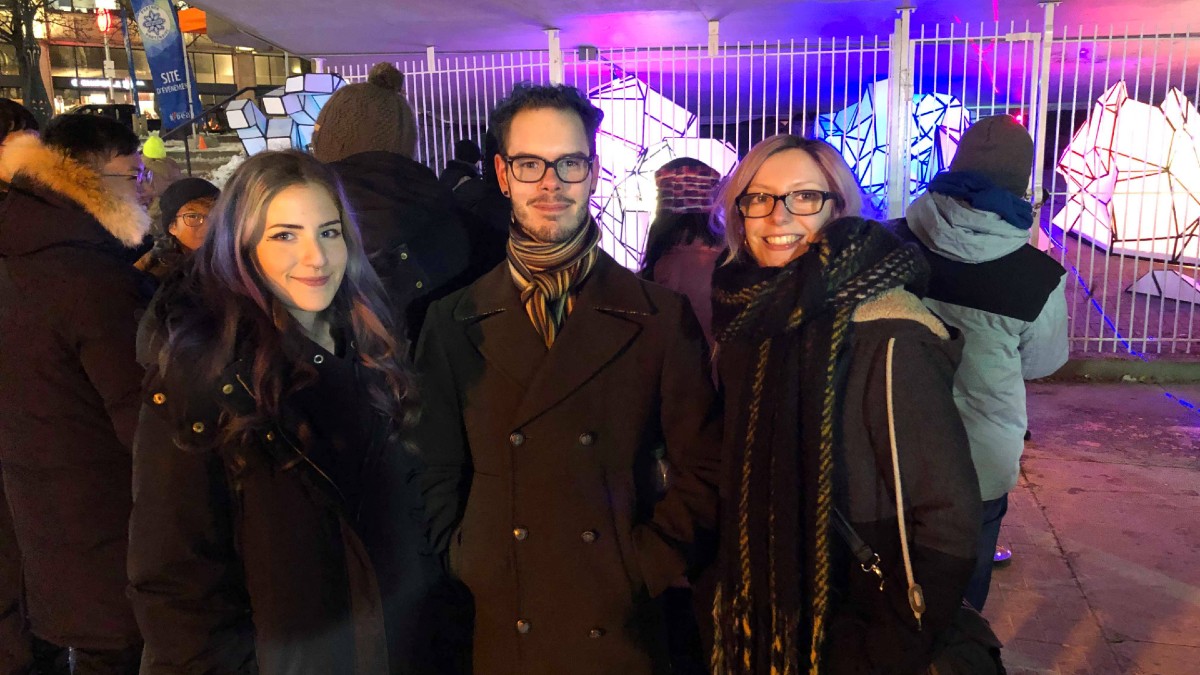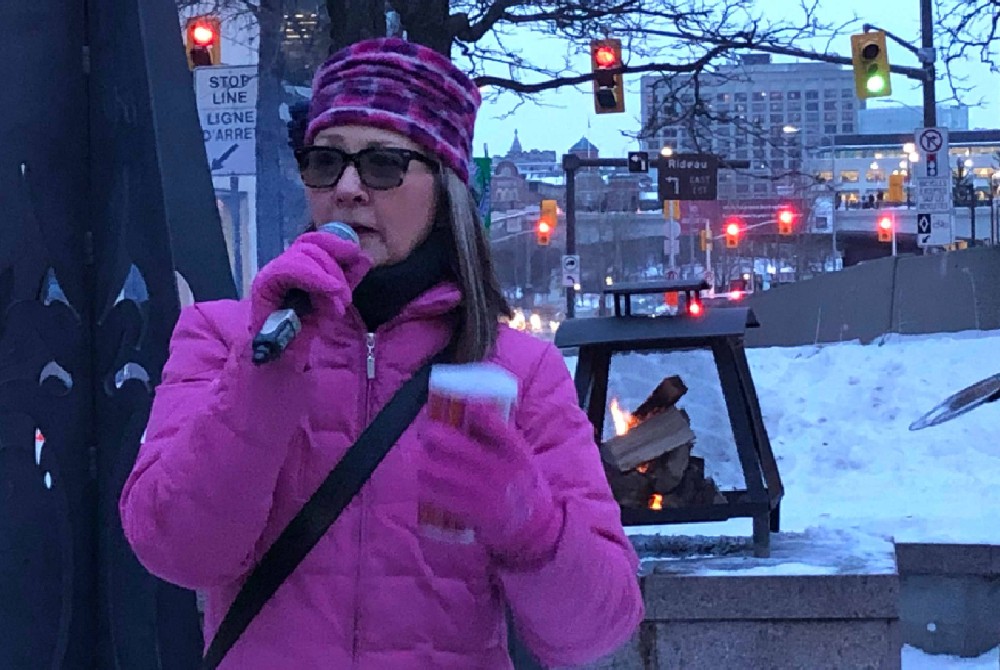 The fire spinning "is pretty cool," she said. "Maybe I'd try it, if the fire didn't touch me."
Peggy Ducharme, the executive director of the Downtown Rideau Business Improvement Area, or BIA, was at the opening ceremony. She said the installation was an important piece of public art in Ottawa.  
"It's providing a unique and interesting experience in a public realm for people to happen upon," she said. "It's also an opportunity to work with the creative community."
Ducharme knew Dems and Doll's work and turned to them when the BIA was looking for a sound and light installation to feature at Winterlude.
"I think it's very important that we create opportunities for our local artists here in this community," Ducharme said. "It's all community building."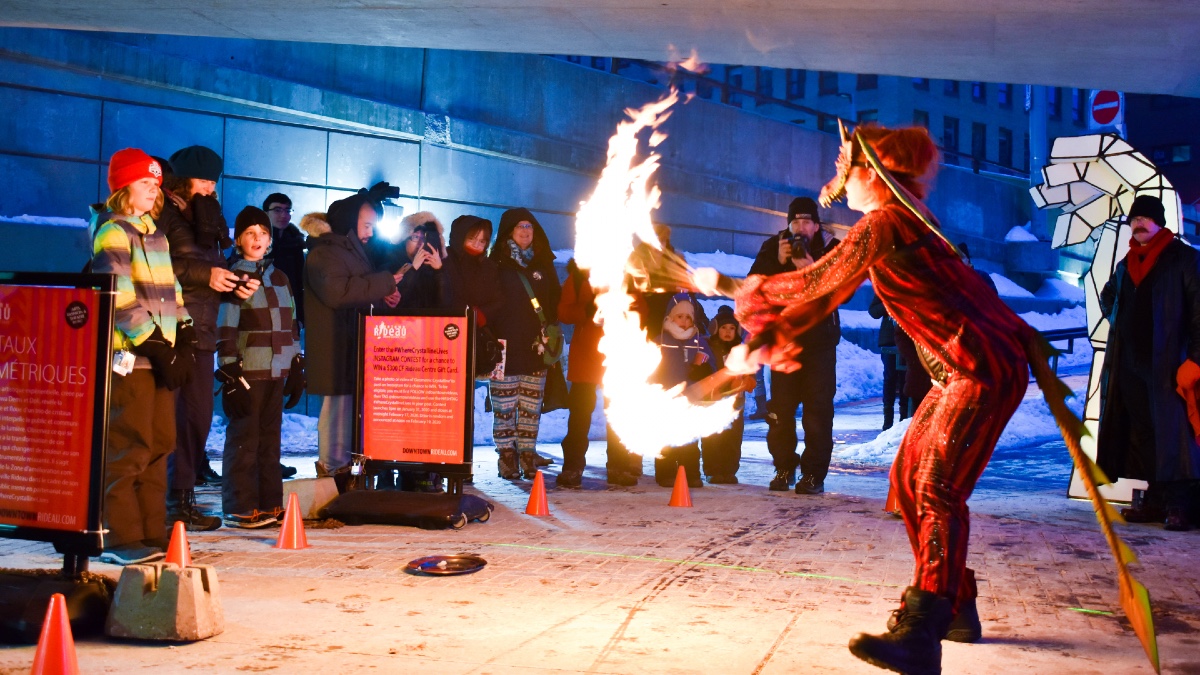 Winterlude continues until Feb. 17. The Geometric Crystalline installation will be up until March.
---
More Stories