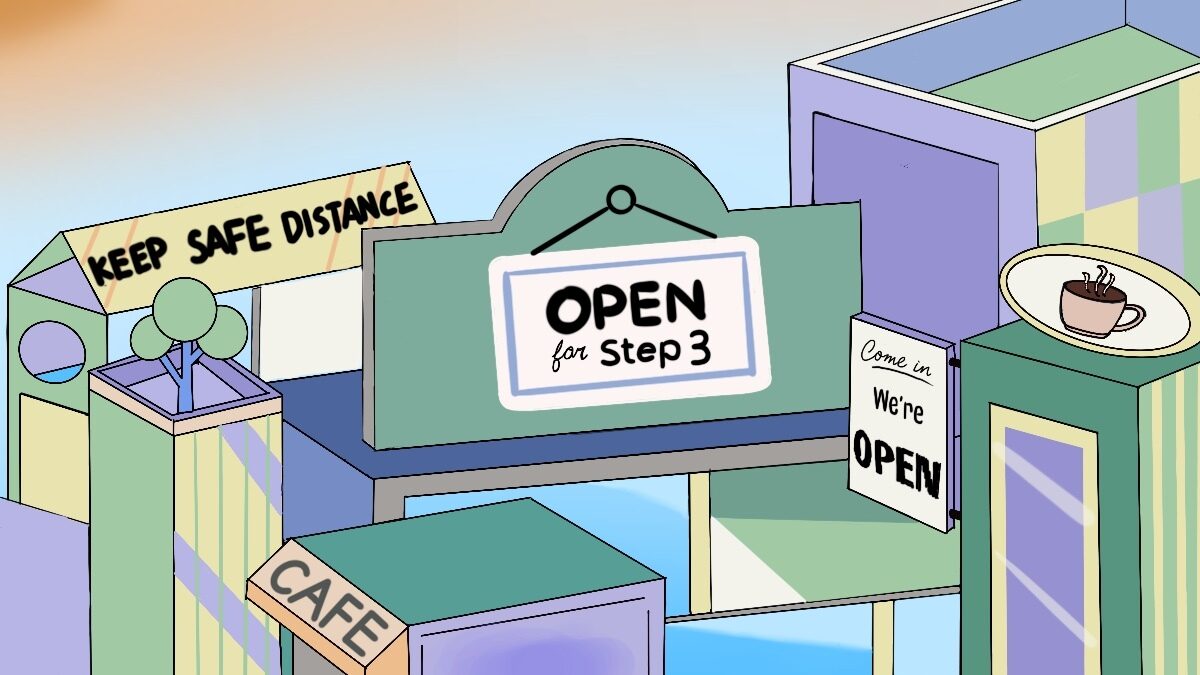 Imagine a two-metre-wide hallway. Each side is lined with mask-less people eating food and chatting with each other. According to Ontario COVID-19 guidelines, these people are safe because they are at the required distance.
You, however, have to walk the hallway gauntlet. You can only be a maximum of three feet from each side. You are wearing your mask, but it might not be enough.
This is how it feels to be a server during the pandemic.
As Ontario moves into Step 3 of the Roadmap to Reopen today, indoor dining is resuming.
According to the provincial press release, "Indoor dining is permitted with no limits on the number of patrons per table with physical distancing and other restrictions still in effect."
While indoor dining made a brief comeback in the summer of 2020, there was a limit on the number of guests in the restaurant at one time. It is this lack of limits that worries me.
If there are no guidelines on how many people can be in a restaurant, that leaves it up to the owner and manager to make sure that distancing measures are followed. In an industry that has seen massive losses because of the pandemic, can we be sure corners won't be cut?
In order to enter Step 3, Ontario needed to have 70 to 80 per cent of those 18 and over vaccinated with one dose and 25 per cent with two for at least two weeks. According to Ontario's vaccination tracker, as of Wednesday, 78.8 per cent of those 12 and over had received one dose and 56.3 per cent were fully vaccinated.
While vaccination rates look promising, there is no way to know if a guest is vaccinated. With the Delta variant, servers are at risk.
As much as I am not excited about indoor dining, I need my job. I am working to pay off student loans and find a more financially stable future. It is also the one thing that has kept me calm during the pandemic. It is the one thing that allows me to interact with people daily.
All I ask is that if you make the decision to dine in at a restaurant, please respect your server. We are under a lot of pressure, and we are doing our best to stay safe to ensure that we keep our jobs and you continue to enjoy meals indoors and out.
---
More Stories