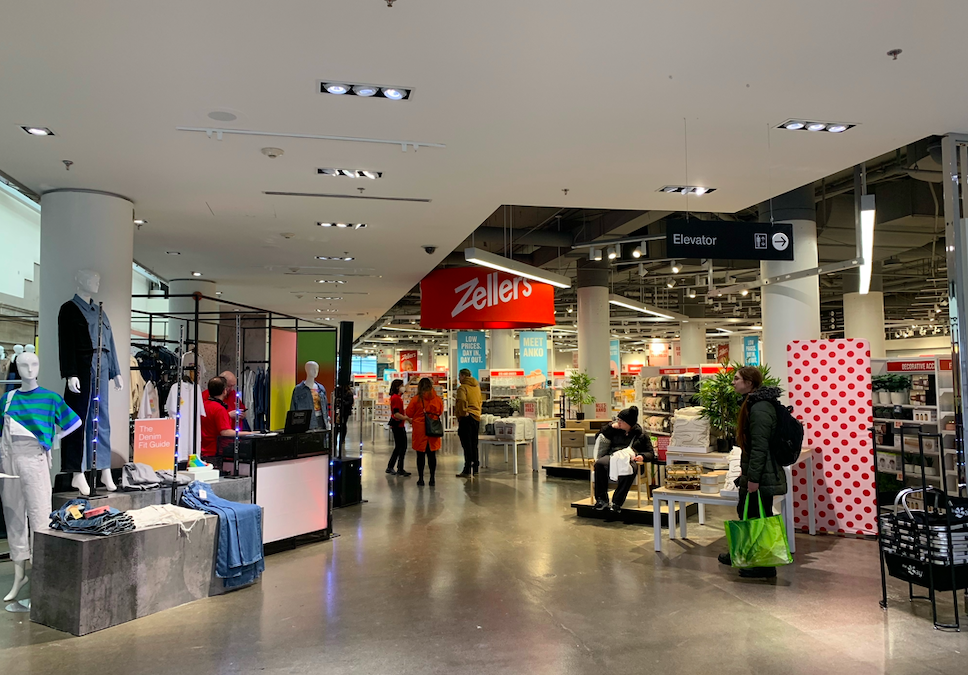 Will Zellers nostalgia sweep up Canadian consumers? That's part of the gamble that the Hudson Bay Company is making in reviving the brand.
Zellers operated in Canada for more than 80 years until nearly all of its stores were shuttered in 2013. It has now been resurrected in 12 locations across the country, including inside two Hudson's Bay stores in Ottawa.
One is in of the Rideau Street store; the other is in the Hudson's Bay store at the St. Laurent Shopping Centre.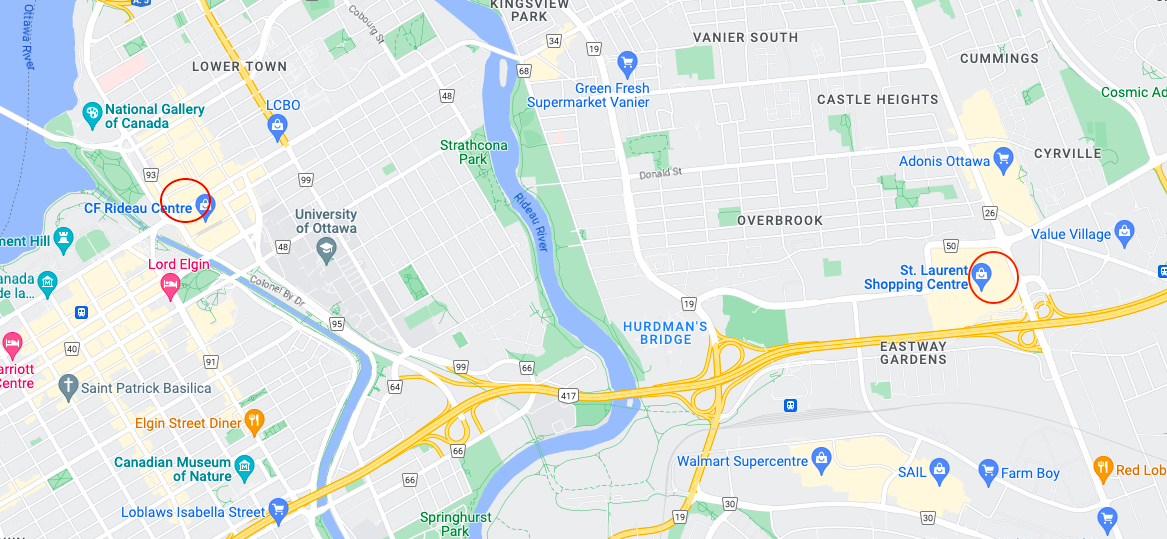 The re-opening day festivities at both stores included classic rock, a raffle with prizes to be won and bright lights celebrating the occasion.
Zellers, founded in 1928, began operations in London, Ontario and quickly spread across the province in the 1930s and 1940s through its partnership with W.T Grant. 
In 1978, the retailer was purchased by the Hudson's Bay Company, which helped it grow nationwide.
The retail chain reached its peak in 1999 when it had 350 locations. 
The decline began in the 2000s, when HBC became a private company. Zellers struggled under the competition from other discount retailers, notably Walmart. 
Eventually HBC closed most of Sellers locations in 2013. Many were picked by the U.S. retailer Target but it too would pull out of Canada two years later citing a litany of problems as it shuttered 133 stores. 
HBC said in a press release in January that the revival of Zellers comes with the goal of making the brand a leader once again in providing consumers with affordable items, especially in a time of rising inflation.
"With a core focus on design and value — and a hint of the nostalgia that Canadians know and love — Zellers is gearing up to become the new go-to, from lifestyle to home and almost everything in between."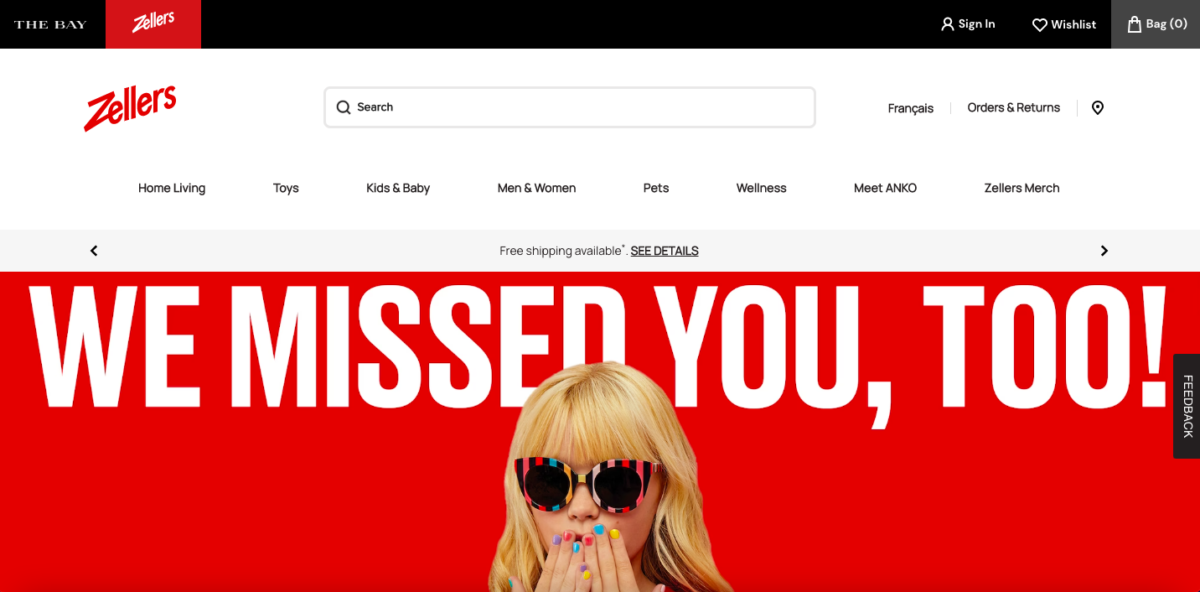 The company's long history may bring an element of nostalgia to the table for many Canadians, a feeling the company is looking to build upon.
"Customers will be greeted with a thoughtful selection of design-led products across home decor, toys, baby, apparel and pets, housed within Zellers' signature red and white that will guide customers along in their retail journey," HBC said in announcing the relaunch.
Ottawa resident Margaret Grassi says that nostalgia, though, won't be enough.
"We're seeing a trend in retail where stores of that size just can't keep up with the competition of Walmart, for example," Grassi said. "That's going to make it hard to get a hold of the market."
One way HBC plans on doing so is by connecting with shoppers before coming to the store.
When the company announced in January that it was planning the return of Zellers as a branded section of HBC stores, the Toronto-based company told customers that "to stay in the loop, beginning today shoppers can sign up for updates on Zellers.ca — the future home of Zellers' fully integrated e-commerce platform."
While the concept is new for the HBC brand, retail analyst Carl Boutet has observed that no matter what HBC and Zellers do, it will be difficult for the retro-brand to make a big impact in an already competitive market.
"When Zellers shut down things were complicated enough," Boutet recently told CJAD 800 radio in Montreal. "Now they've just become 10 times or 100 times more complicated in terms of supply chains and fighting these behemoths."
In discussing the company's effort to build real estate above its retail property in downtown Montreal, Boutet said: "It's no longer a retailer, it's a real estate company. That tells you where their energy is going."
Jonathan Samuel, a Zellers shopper with retail experience in helping develop pop up shops in New York City, says that the retail trends are alarming for the return of Zellers.
"I think the competitors and the business model doesn't make a good enough case for it to be a long-term success," said Samuel. "You need to do something that sets you apart from other competitors in order to be successful, especially in this competitive market. … To me we aren't seeing that with this rebrand."
Like Boutet, Samuel also feels there is a need for a shift in the mentality of retail chains such as Zellers and HBC.
"Walmart has a monopoly over that form of cheap and affordable items that so many people use," Samuel said. "Online shopping and Amazon (are) no different. Going back and doing the same thing they did 10 years ago isn't going to work because of the competition that's out there."
This need for a shift amongst retail companies operating in Canada can be seen throughout the market, and an example is Nordstrom.
The luxury department store chain has been in Canada since 2014. In Ottawa the luxury retailer took up a big chunk of retail space within the Rideau Centre in downtown Ottawa and in other malls across the country.
But that space will soon be empty after Nordstrom announced earlier this year that it was clearing out of the Canadian market.
"There just isn't a market for it here," Grassi says. "People are better off buying online or even buying cheaper, fake stuff that looks like what Nordstrom is selling. That's more of a sell than the actual store."
While Nordstrom's Canadian future is coming to a close — reminiscent of the way Target, too, disappeared soon after its entry into the Canadian retail market — it's too soon to predict how consumers will respond to the revived Zellers brand.
---
More Stories