At age 12, Ismael Chaarawi lost his home.
His grandchildren, Ibrahim and Shahed Helmy, have heard "fairytales" of Yaffa, the ancient port city that hugs the coastlines of the Mediterranean Sea, and today is the southern-most part of what is now Tel Aviv.
Chaarawi told his grandchildren about leaving home with only the clothes on his back. Memories of his favourite red jacket cling to him. When his parents pulled him away from a looming war, Chaarawi never got the chance to grab his treasured garment.
Together with his family, Chaarawi found himself on a makeshift raft, sailing away from home, on what they thought would be a temporary voyage. He last saw Palestine in 1945.
As a refugee, he built a home and life in Lebanon before moving to Kuwait, enduring the harsh circumstances of the Iraqi invasion. This is where his grandchildren grew up.
Today, Shahed and Ibrahim are Canadian citizens. Born to an Egyptian father and a Palestinian mother, the siblings are two of the organizers of protests for Palestine ringing through downtown Ottawa for weeks. 
The protests began in mid-May when Palestinians living in Sheikh Jarrah, a small neighbourhood in Jerusalem, were facing evictions to make way for Jewish settlers. The process was halted by an Israeli court, but not before conflict erupted in Jerusalem and then spread to Gaza and parts of Israel. More than 256 Palestinians — including 66 children — were killed, according to Al Jazeera. In Israel, 13 people, including two children, were also casualties of rockets fired by Hamas from Gaza.
In Ottawa, the Helmy siblings marched — inspired by their grandfather. 
"He was a refugee twice overnight," Shahed said. "First being pushed out of Palestine, then struggling to maintain a living in Lebanon before ending up in Kuwait and going through the war and the invasion."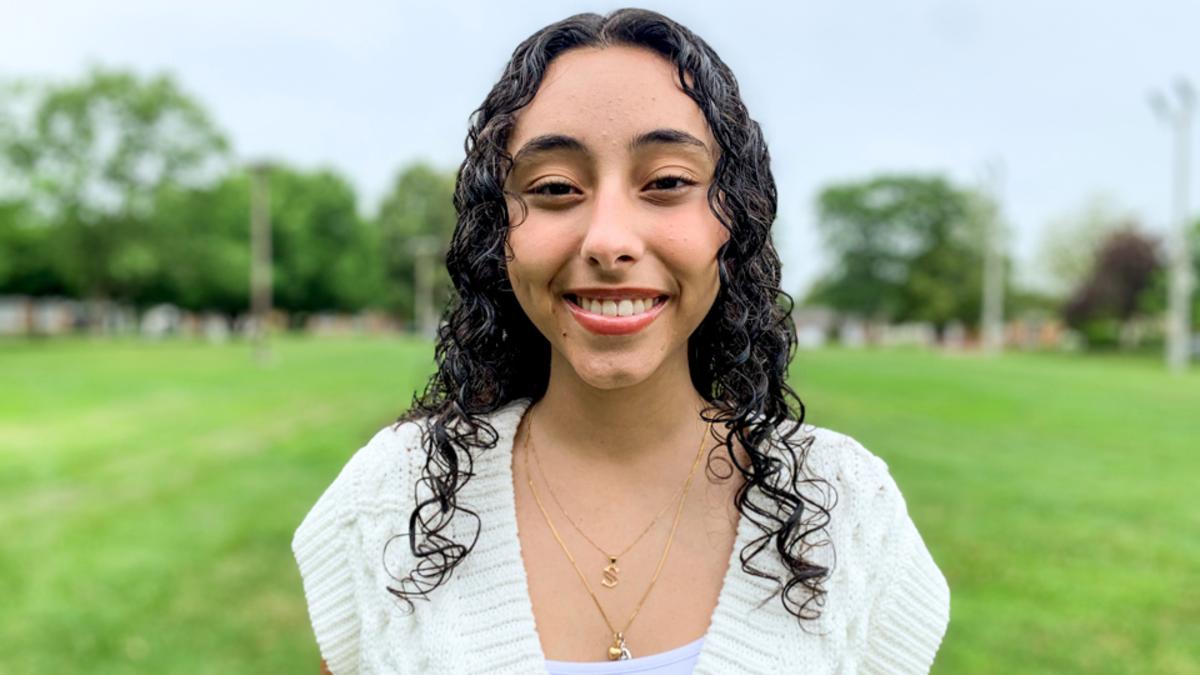 Their grandfather's story is shared by about 5.6 million Palestinian refugees around the world. Many fled and sought refuge in nearby countries such as Jordan, Iraq, Egypt, Syria and Lebanon.
Reconnecting with home
At first, Shahed and Ibrahim were not deeply drawn to their heritage. Shahed said as a child she thought of Palestine as another page in a history book. She only realized its importance later on.
"This is modern day colonialism … and my grandfather experienced it firsthand," she said.  
"Hazkum," which means "your luck" in Arabic, is what their mother would tell them when they spoke of their dreams of visiting Palestine.
Shahed and her brother could visit using their Canadian passports, but to them, visiting Palestine as Canadians and not as Palestinians betrays their people. 
"The fact that my mom can't go back and visit her home, as a Palestinian, is absolutely cruel," she said. "It's a terrible disconnect. It's unfortunate and unnatural."
Ibrahim said some of his friends have felt burdened yet fortunate to visit family members there.
"Just watching their reactions to what they end up finding when they get there is absolutely heartbreaking sometimes," he said. "Lobbying for the cause is one thing, but to witness everything firsthand would definitely cause a shift in my life that would lead to some very dark places."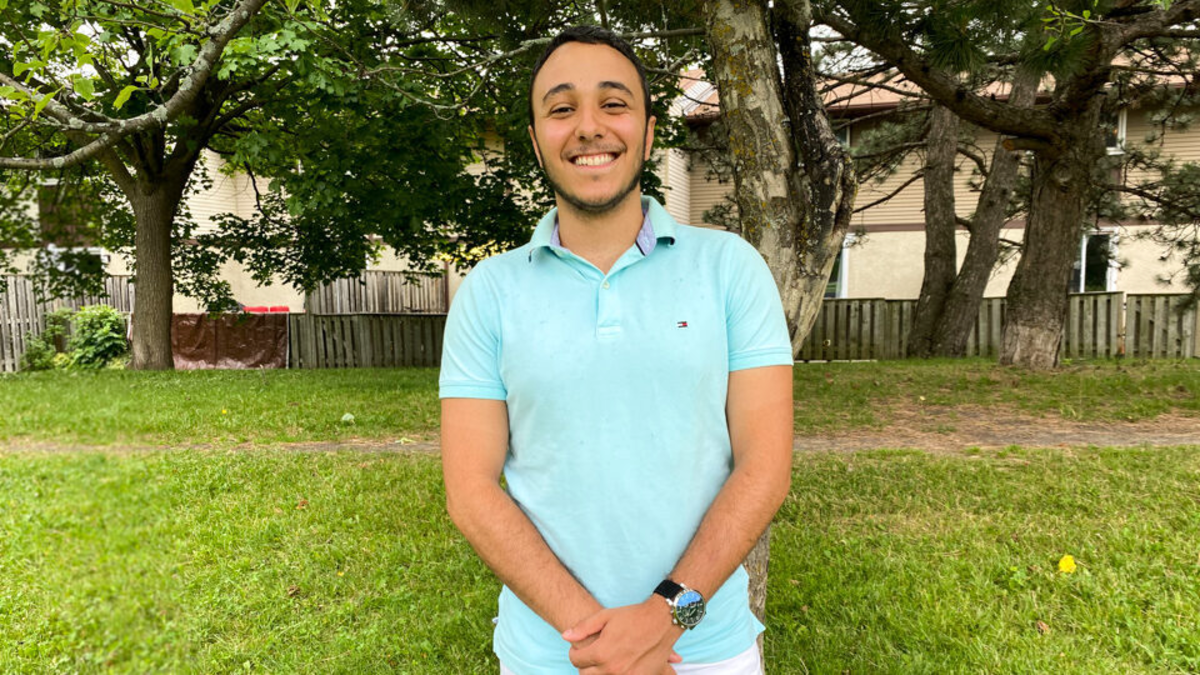 Witnessing the violence their friends, family and neighbours are experiencing plagues them with a sense of responsibility, Ibrahim said.
Back there, he said, "they're working for survival." While living in Ottawa, Ibrahim and Shahed plan to work for the cause.
Joining the fight
When Shahed heard Palestinians were being displaced in Sheikh Jarrah, she decided she needed to do something. "I can't sit down and just keep posting on social media," she said.
The message wasn't being heard by anyone who didn't already know it, Ibrahim said. "When you're heavily involved in a community, you end up being a part of an echo chamber," he said. This time, he wanted to reach a broader audience.
Shahed, a student at the University of Ottawa, began by joining the university chapter of the non-profit INSAF, meaning "justice" in Arabic. She connected with the president of INSAF and started organizing the protests in downtown Ottawa. 
At first, Ibrahim was reluctant to join. He said he wanted to make sure he understood the history of the region before joining local efforts.
"I felt that if I was going to do that, I wanted to make sure that whatever I said can be backed up and whatever questions anyone had, I was able to answer with absolute certainty and absolute clarity," he said.
Street protests
Many Palestinians recognize May 15 as Al-Nakba Day, after the end of the British Mandate for Palestine and the creation of the State of Israel in 1947.
For the siblings, this past May 15 was marked the day Canadian streets saw thousands rally in protest for Palestine. In Ottawa, nearly 6,000 people protested.
Members of the Jewish, Christian, LGBTQ+, Black, Indigenous and Muslim communities were present, showing that the issue was not just about Palestine but one of human rights, the siblings said.
People of all ages — from toddlers, to youth and to the elderly — came in support.
"It was such an interesting parallel," Shahed said, as many older adults shared their appreciation towards an organization that is fighting for their ability to express their heritage.
"They kept telling us, 'during our time we would be criticized, hated on, and we couldn't show our faces if we showed we were proud of our Palestinian heritage," she said.
"You could see it in their eyes how impressed they are with what's being done," Ibrahim said.
Despite the pride felt by the Palestinian community, Ibrahim said, "I try not to let that seep into my heart."
Far from reaching goals
For Ibrahim, they're still far from their goals and until they reach a place where the injustices towards Palestine are held accountable. He said he will keep his ears shut to these kind words.
"They can often cushion the blow, which we don't want," he said. "We don't want to ease the pain. We don't want to downplay the struggle that's still happening. So while it's very nice to hear those things, it still serves as a reminder that there's a lot more to do."
That work starts with the Canadian government, Ibrahim said. The International Criminal Court has begun an investigation into possible war crimes committed by Israelis and Palestinians. 
"But [Canada] doesn't even recognize one entire side of the conflict," he said.
This time, the siblings made sure their message was clear: "We want the Canadian government and the Canadian people to understand that Canada must recognize Palestine as a state." 
Decades after Chaarawi last stepped foot in Palestine, he told his grandchildren he thought his heritage, culture and the fight for home would be forgotten. 
He was shocked, Shahed said, when he watched videos of the protests taking place across Ottawa. Protests are still taking place in the city, with one planned for mid July.
Chaarawi told his grandchildren he never imagined the word Palestine would live on beyond his lifetime. But after watching his grandchildren carry on the legacy of their people, she said her grandfather is full of pride and hope for the new generation of Palestinians. 
---
More Stories