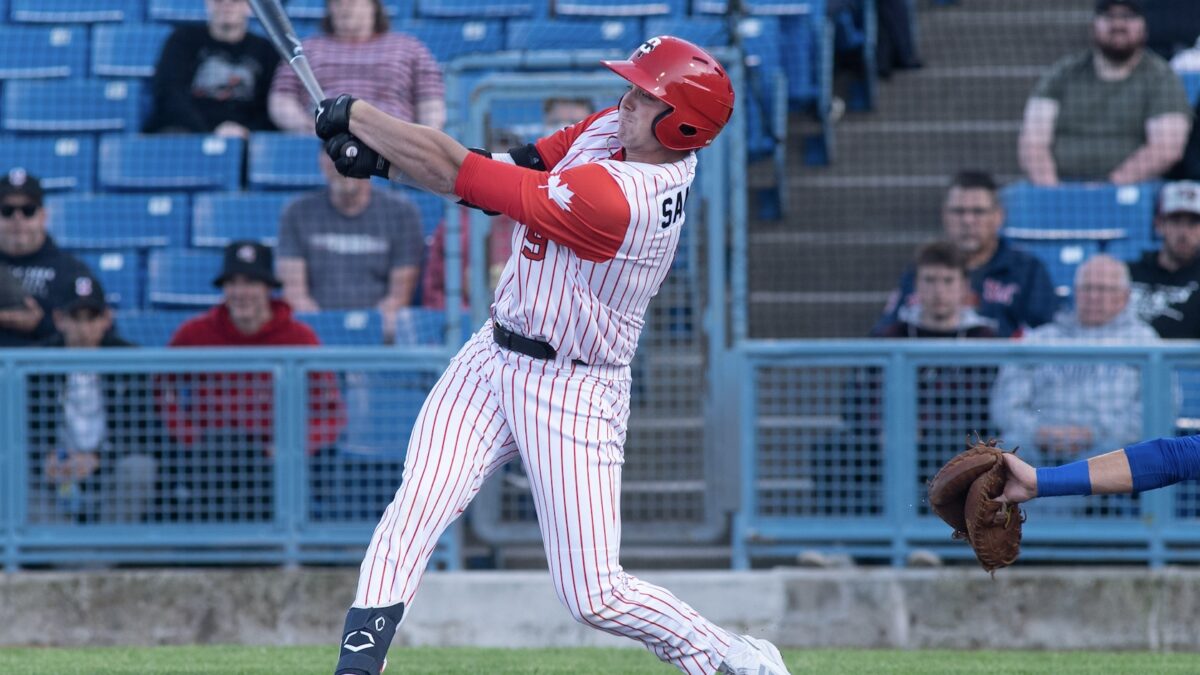 Jacob Sanford's name had yet to make international headlines when the Ottawa Titans decided to make their move.
The 24-year-old outfield prospect from Dartmouth, Nova Scotia, was released by the New York Yankees earlier this month for allegedly stealing equipment from teammates and selling it online, according to NJ Advance Media. He also allegedly failed to deliver memorabilia to online buyers.
He's now in Ottawa as the team's newest impact bat. Sanford made his Titans debut on May 17 and has since gone six-for-23 with two homers, two doubles and four RBIs.
"Independent ball's always been a place of second chances and third chances and last chances," Titans manager Bobby Brown said. "We're happy to have him and give him an opportunity. He's a young guy — he's 24 years old."
Sanford was drafted in the third round by the Yankees in 2019 out of Western Kentucky University, where he walked on to the baseball team after transferring from McCook Community College in Nebraska. Sent to low-A minor league ball, Sanford hit .238 in 60 games.
In 2021, he worked his way up to high-A Hudson Valley, where he played in 49 games and put up a batting average/on-base percentage/slugging percentage slash line of .278/.342/.497 with nine homers. He didn't play in the Yankees system in 2022 before being cut.
"Jacob Sanford made us aware of the allegations against him and has already paid dearly for it," the Titans said in a statement released to Postmedia News earlier this month. "The Ottawa Titans Baseball Organization will supply him with all the necessary tools to ensure his path to being the player and person he wishes to be."
Sanford made his presence known in the first home game in franchise history on Tuesday, May 24 when he hit an RBI double to score the first run of the game. It's the type of impact the team was hoping to get from him, according to Brown.
"Jacob's an experienced middle-of-the-order bat and that's what we were kind of looking for when we evaluated our team in spring training," Brown said.
He said Sanford has fit in well in his first week with the club.
"He's blending great," Brown said. "He's playing hard, he's playing a good right field. He balances our lineup. We're happy to have him."
The Titans have had a successful start to their season. A victory on Saturday over the Gateway Grizzlies at RCGT Park pushed Ottawa's record to 9-5, good for second place in the Frontier League's East division behind the Quebec Capitales.
The Titans continue their opening homestand with a game Sunday against the Grizzlies — and a chance to sweep the three-game series — before heading out on the road for a nine-game road trip beginning Tuesday against the New York Boulders.
---
More Stories