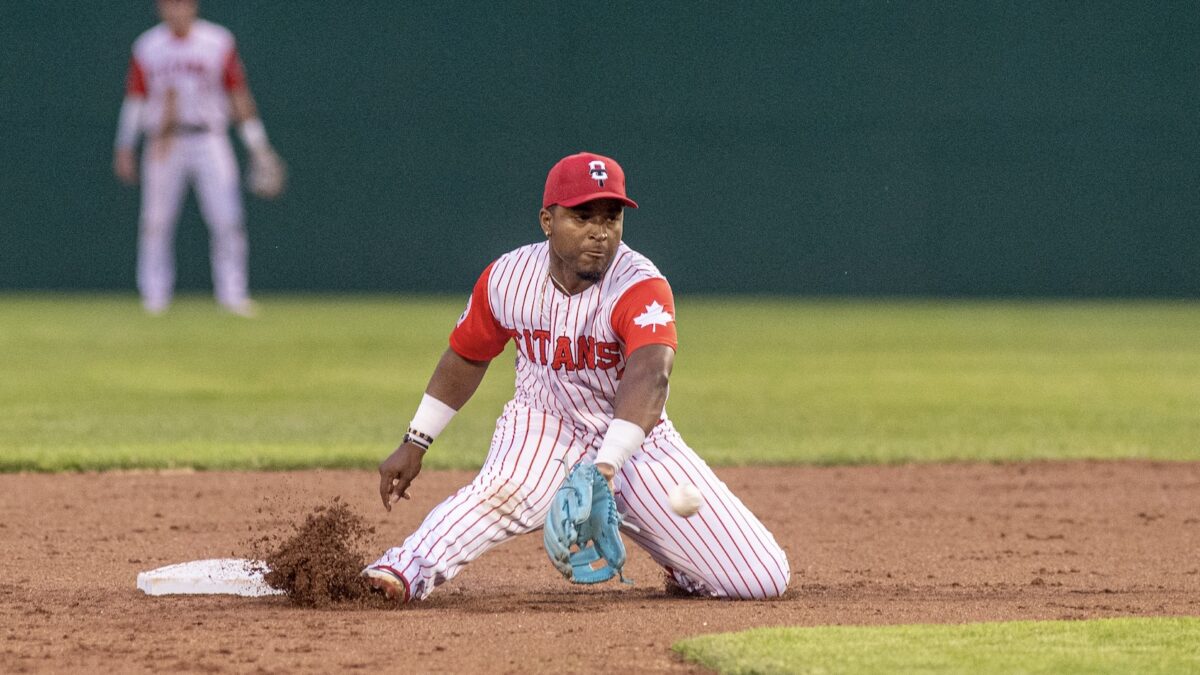 The dimensions of Ottawa's RCGT Park are modelled after Olympic Stadium in Montreal: 325 feet down the lines and 404 to dead centre. It plays as a pitcher's park. Unless a ball gets up in the wind heading out to left field, it's unlikely to soar past the outfield wall.
That's become abundantly clear in the first home stand in franchise history for the Ottawa Titans, where runs have been at a premium for both the host club and its opponents. It remained true this past Friday, when the Titans scored three times but still edged out the Gateway Grizzlies 3-1.
The Titans played their home opener on Tuesday. In their first four games in the city, they scored a grand total of seven runs on 20 hits.
Ottawa's opponents haven't fared much better. Evan Grills' 15-strikeout start for the Titans on Tuesday was part of a run of 28 and two-thirds consecutive innings — more than three games worth — of scoreless ball. In the Evansville Otters' three-game set from Tuesday to Thursday, the visitors from Indiana crossed home plate only three times.
The Grizzlies, from the ​​St. Louis suburb of Sauget, Illinois, suffered a similar fate on Friday. Titans starter Zac Westcott went seven and a third innings and allowed just one run. He retired 10 batters in a row to start the game.
"It's nice when you see guys like Grills, and then (starters Tyler) Jandron and (Chris) Burica, they go out there and have these really good outings. It's fun," Westcott said. "You never want to be the one who's not holding your own, so it's nice to see those guys turn it up, too."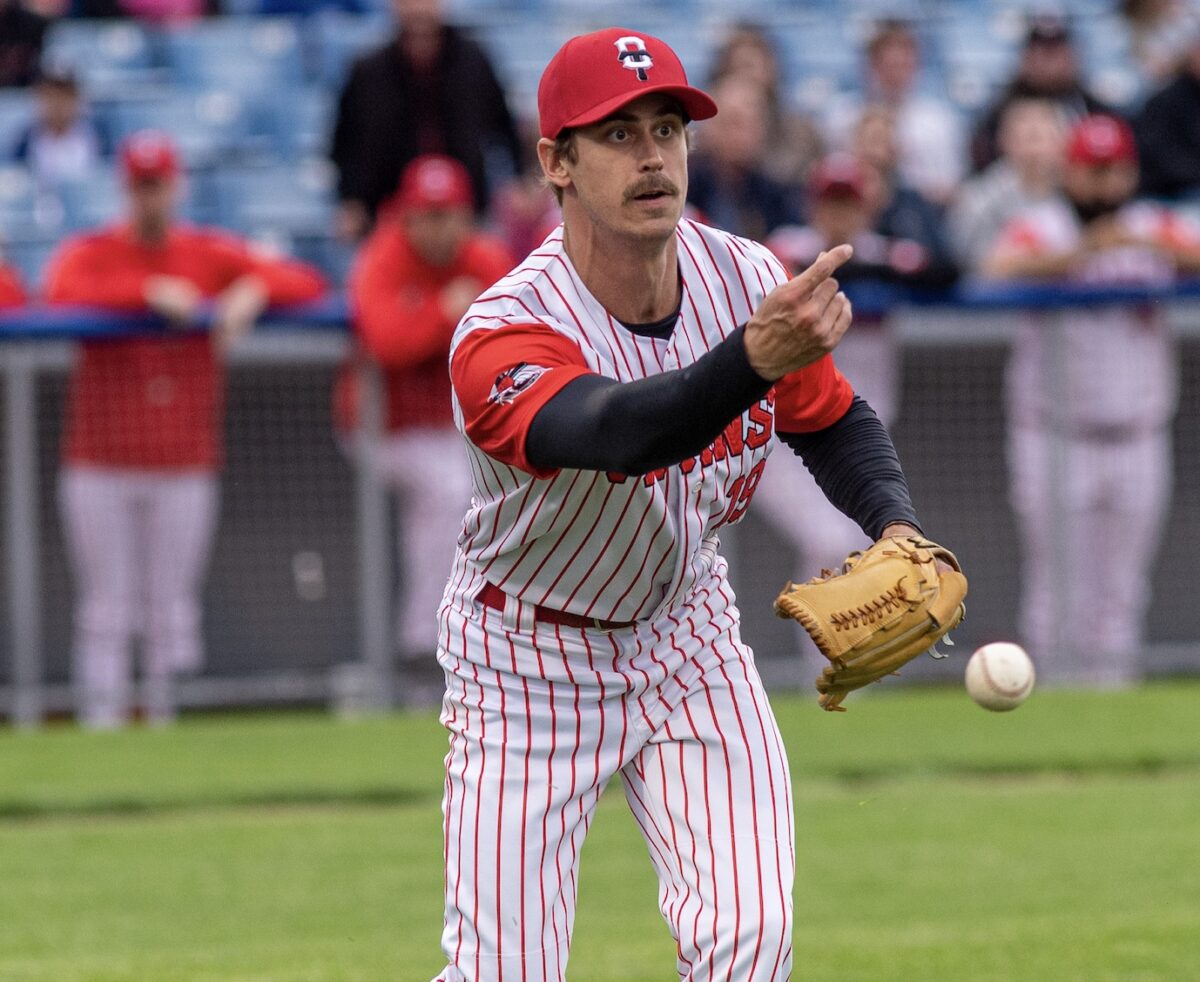 The Titans switched up their lineup Friday, with second baseman Jackie Urbaez moving from the eighth spot to leadoff. Designated hitter David Maberry, who hasn't played back-to-back games in a week, hit sixth.
Manager Bobby Brown said he'll keep experimenting until the lineup feels comfortable, although he said he doesn't think the lack of offence is because of the lineup.
"We've got some young hitters that gotta understand how to play the conditions a little bit. Just kind of a learning process on how the ballpark plays."

— Bobby Brown, Ottawa Titans manager
"We've got some young hitters that gotta understand how to play the conditions a little bit," Brown said, explaining that the ball doesn't travel when hit the opposite way. "Just kind of a learning process on how the ballpark plays."
Third baseman AJ Wright, who scored two of Ottawa's three runs, agreed that the lineup wasn't the issue.
"If we weren't winning these games, then it'd be a little bit of an issue," Wright said. "It is a bigger ballpark, too. I think as the season goes on we'll get more comfortable at home (and) start putting up some runs."
Ottawa spread the three runs it did score across two innings, with Wright kickstarting both rallies.
He hit a leadoff single in the fourth. He was driven in on a Maberry single before Will Zimmerman hit a triple to cash in Maberry.
Wright also led off the sixth inning, slashing a double into the right-centre gap and coming around to score soon after.
Gateway, which started the season 8-1 but has now lost four games in a row, threatened Ottawa's lead only once. In the eighth inning, Westcott walked the number nine hitter and gave up a single to centre fielder Breland Almadova.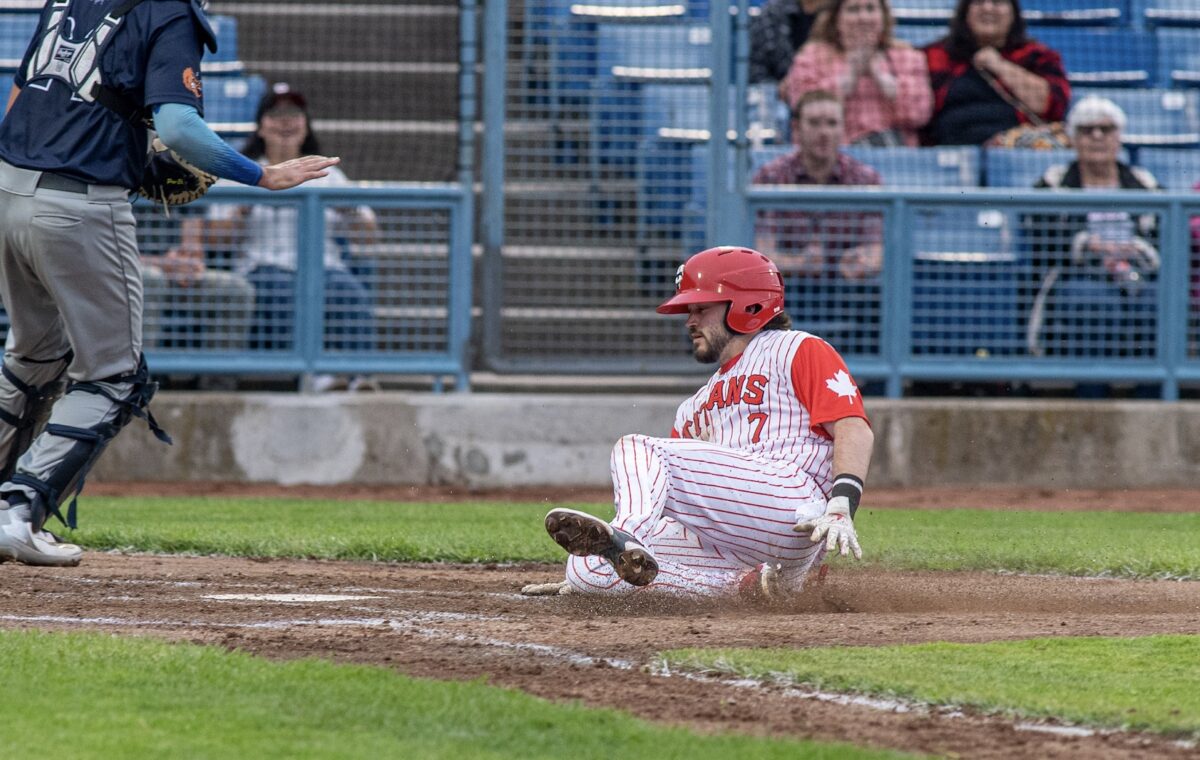 Brown then brought in reliever Kevin Escorcia, who struck out the next two batters to end the threat.
"You see Kevin warming up and you kind of know you've got like this safety net," Westcott said. "No one wants to get pulled out of the game, especially mid-inning, but it's no issue handing the ball off."
With the win, the Titans are 8-5 on the season. They've won three of the first four series of the year.
"We're like the new kids on the block. No one really knows us and we've come out and surprised some people," Westcott said. "We expect to win."