The City of Ottawa is preparing to move forward to the next phase of its Women and Gender Equity Strategy after a delay because of the pandemic.
A brief report updating city councillors on the two-year-old initiative was issued Oct. 30. It included a summary of priorities for action — including more affordable housing and improved safety — that were identified during public consultations that wound up in January.
Since its approval in 2018, the strategy has been spearheaded by the city's Women and Gender Equity council liaison Theresa Kavanagh and the City for All Women Initiative. They have worked with many community organizations to understand the issues facing many women and gender diverse people face.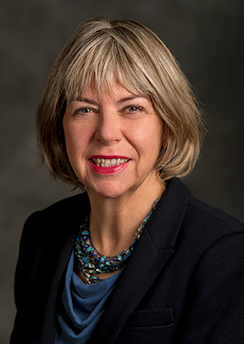 The strategy also aims to look at these key issues through an intersectional lens so that Indigenous, racialized, immigrant and senior groups were consulted in the process.
Bonnie Schroeder is the director of Age-Friendly Ottawa, a program created by the Council on Aging of Ottawa. She said the COAO was contacted by Sawsan Al-Refaei, the city's women and gender equity specialist, and urged to get involved in developing the strategy.
"We actually helped recruit and co-ordinate a focus group of older women as part of the development of the strategy," said Schroeder. "We are pleased to be at the table representing older women at the intersection of all other groups that we are working with — so Indigenous, multicultural, LGBTQ and low income seniors."
The consultations revealed four key themes that kept being raised by participants regarding the WGES: housing, safety, a gender inclusive city and equitable representation in the workforce.
"It's all about listening," said Kavanagh, who is the councillor for Bay ward. "We heard many of the same things over and over again of what people wanted, one of them being affordable housing."
Schroeder said housing access is a major issue for older women in the city.
"We're seeing in the Ottawa Alliance to End Homelessness that older women are actually one of the fastest growing groups using the shelter system," Schroeder said. "It's women possibly experiencing homelessness for the first time in later life, and so housing has become a big issue for us from a city perspective."
Kaite Burkholder Harris, executive director of the Alliance to End Homelessness Ottawa, believes affordable housing in Ottawa also needs to be examined with racialized and marginalized communities in mind.
"Indigenous peoples represent about 30 per cent of people experiencing homelessness, whereas in terms of the broad population they are about five per cent," she said. "We see a ton of over-representation of people coming from other systems and gender inequality is kind of at the heart of that."
Harris said she believes that initiatives from the city are important to bring awareness to these important issues that may have gone unnoticed.
"Ultimately if you're not creating policies with these groups in mind, it's not supporting the people that probably need it the most," she said. "I'm really encouraged that the city is reporting on this to really see what this looks like and what it means."
The Oct. 30 report identified a number of activities being undertaken within Ottawa's municipal government to advance the aims of the WGES initiative.
The report noted that WGES staff had "organized, in collaboration with other City departments, several learning opportunities, and awareness-raising events for City staff. The most recent learning event, 'Data for Equity', brought together 118 city staff across the corporation to explore new practical ways to apply Indigenous, gender, and equity lens to their work."
A "series of tools were developed," the update also stated, "to raise awareness
and assist city staff to apply an Indigenous, and women and gender lens to COVID-19″ in recognition of the "disproportionate impacts of the COVID-19 pandemic on Indigenous,
women, and gender diverse groups."
Kavanagh said she believes the strategy is important for the city to implement going forward.
"I think that the city is going to be better off if there is equity," she said. "If you have disparity where certain groups are at more of an advantage than another, then it's not going to be a happy city."
Plans for the first phase of the WGES are expected to be submitted to city council for approval in March 2021. Implementing phase one is expected to unfold through 2022.
---
More Stories