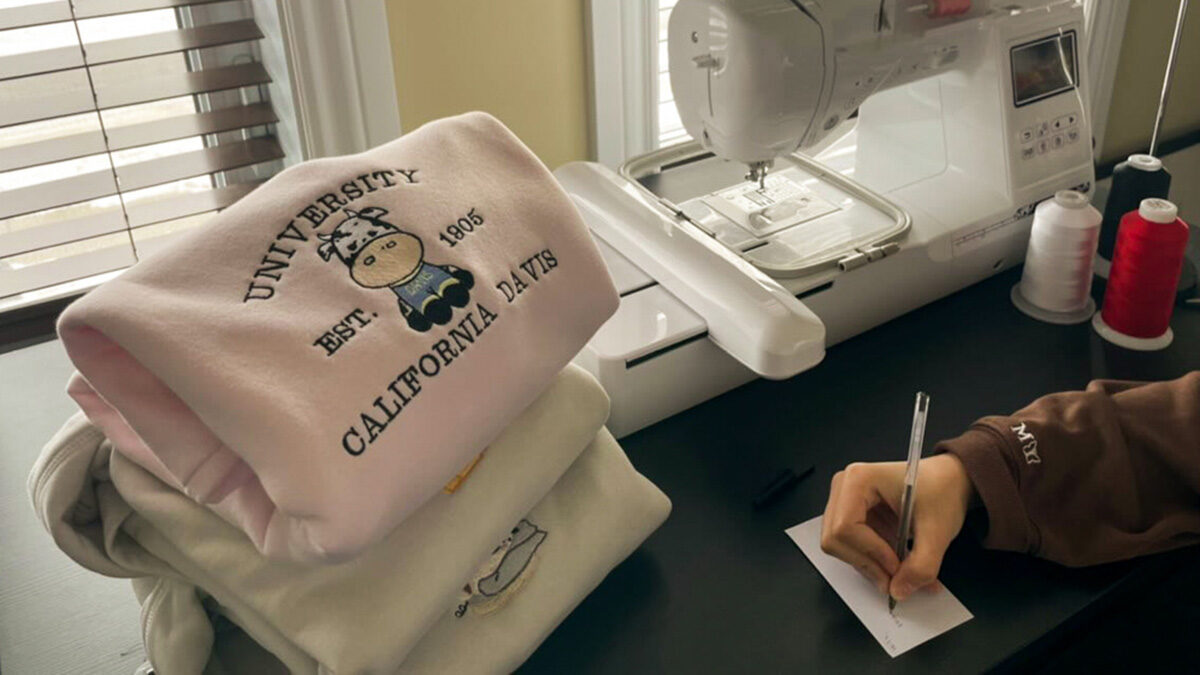 As many individuals turned to crafts and creative work to cope with the COVID-19 pandemic, some took this a step further, expanding their hobbies into small businesses.
In March 2020, amid Ottawa's first lockdown, Brenda Lewis founded her online store ForgetBKnot where she sells macrame, a form of fiber art used to make items such home decorations and accessories.
Lewis had learned macrame as a hobby, but started selling products as a source of income. Once stores opened up again, Lewis decided to turn her macrame projects into a full-time job.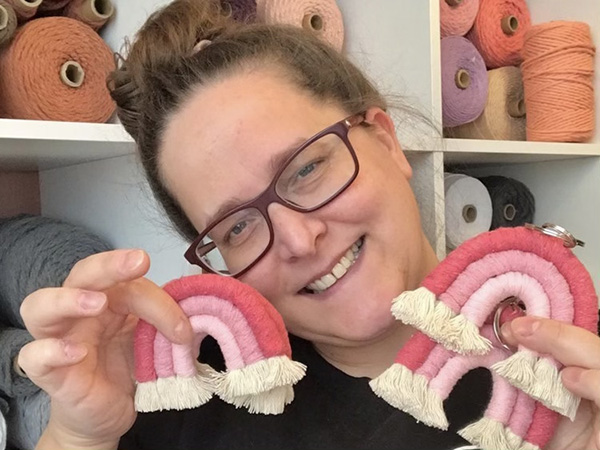 "It's not just my business, it's me," Lewis says about her growing Instagram page dedicated to her macrame.
Lewis worked as a teacher before moving to the capital with her family a few years ago. After the move, but before the pandemic, she decided to work at a local HomeSense store instead of teaching.
Her love for macrame stemmed from wanting to decorate her home with items she purchased from the store, but she realized she could make her own products that were even better quality.
Setting up an Etsy storefront allowed Lewis to compare prices with other makers and show off a few of her products to a larger audience which she can deliver nationally.
In 2020, online marketplace Etsy experienced a surge in buying and selling activity. The e-commerce site welcomed more than 35 million new buyers, as well as over 1.6 million sellers.
In addition, Etsy's gross merchandise sales (GMS), a number that represents the total dollar value of items sold through the platform, saw an increase of 106.7 per cent from 2019, reaching about $10.3 billion U.S.
---
---
This unprecedented growth can be attributed in large part to a spike in e-commerce during the COVID-19 pandemic. As public health measures forced many businesses to redirect their traffic online, and more customers to shop from home, online retailers like Etsy and e-commerce companies such as Shopify saw surges in traffic and revenue.
As an additional side-effect of the pandemic, many creative people, like Lewis, made the decision to turn their 'lockdown hobbies' into sellable goods. But Lewis warns that it hasn't been a picnic.
"People need to know [running a business from home] is really hard work," says Lewis. She says she often works 10-hour days and needed to do a lot of research on running a business, particularly the e-commerce part.
ForgetBKnot sells most of its products locally. Most orders made through its Instagram page are hand-delivered by Lewis or picked up at her house. However, her Etsy page allows her to ship across Canada and reach more people.
Despite local beginnings, Lewis now has more than 11,000 followers on Instagram. She says her ability to market her products on social media have been a major factor in the success so far.
Lewis says she got more Instagram followers and purchases after doing an interview with a local news outlet and selling at flea markets.
Eighteen-year-old Maryam Yassin has also seen first-hand how Instagram and other social media tools can help grow a small-business during a pandemic.
In August 2020, Yassin began browsing embroidery designs and tutorials on Pinterest and TikTok. At the same time, her mother had started crocheting again, and was encouraging her to pick up a similar pastime.
Yassin was in her last year of high school and had plenty of free time because of lockdowns and online learning. She began practicing simple hand embroidery patterns, and made a few T-shirts for her friends.
In September, Yassin created an Instagram page to showcase her designs. Initially she had no intention of starting a small business but was receiving messages asking to purchase some of the items she had posted, so she took the plunge and began selling.
After five months, she decided to invest her profits into an embroidery machine. Now, she says her custom embroidery page, @customsbymaryam, receives between 10 and 25 orders a week. She says social media is a driving force for how much traffic her page receives.
"I think when people share my designs on their feeds, their friends see it, and it continues to grow from there," says Yassin.
Thanks to this exposure, she says she has shipped international orders to Ireland, Iceland and Norway and has even seen someone wearing one of her sweaters in a local mall.
"A lot of small businesses are using online platforms like TikTok, Etsy, and Depop to promote their products," she says. "Buying online from small businesses has become a big trend during the pandemic."
Competitive market poses new challenge
But this surge in e-commerce businesses during the pandemic has also made it more challenging for sellers to gain visibility.
On Etsy, the number of active sellers grew from 2.7 million in 2019, to 4.36 million in 2020, an increase of more than 60 per cent.
---
---
The sheer growth in competition has posed a challenge for sellers to remain relevant, and stand out from others in the crowd.
This rings true for 22-year-old Carine Ladki, who picked up crochet as a hobby during the pandemic. Ladki now sells crochet tops, scrunchies, and plush animals through her Etsy shop and custom orders via email as a side-hustle while taking classes at Carleton University.
"At the beginning, I was selling maybe two plushies a week," says Ladki. "After about five months I noticed my orders start to go down on Etsy."
To counter this, Ladki is mainly focusing on longer-term custom orders, and occasionally restocking her Etsy shop.
"Every now and then I'll put them up on the site," she says. "Sometimes they will sell out within a week, sometimes it can take two months."
Despite a slower start on Etsy, Ladki says she has been grateful to have her crochet business in the age of COVID-19.
"It's very therapeutic and helps with my anxiety," she says. "I guess that's one good thing that came from the pandemic."
---
More Stories