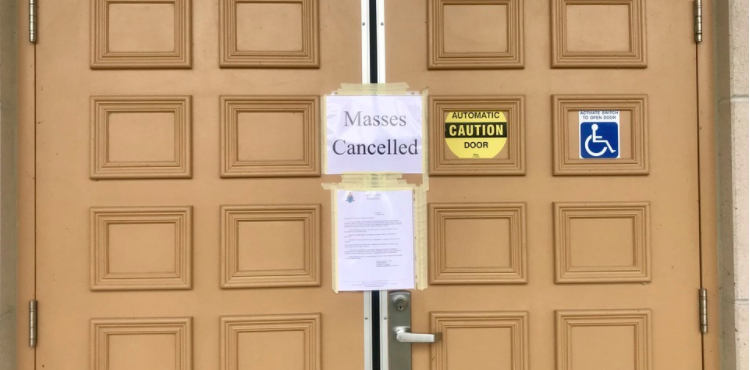 The empty pews at St. Daniel's Catholic Church were an unnerving sight on the second Sunday of the parish's social-distancing. Without the choir singing or the priest's voice echoing through the building, every footstep echoes.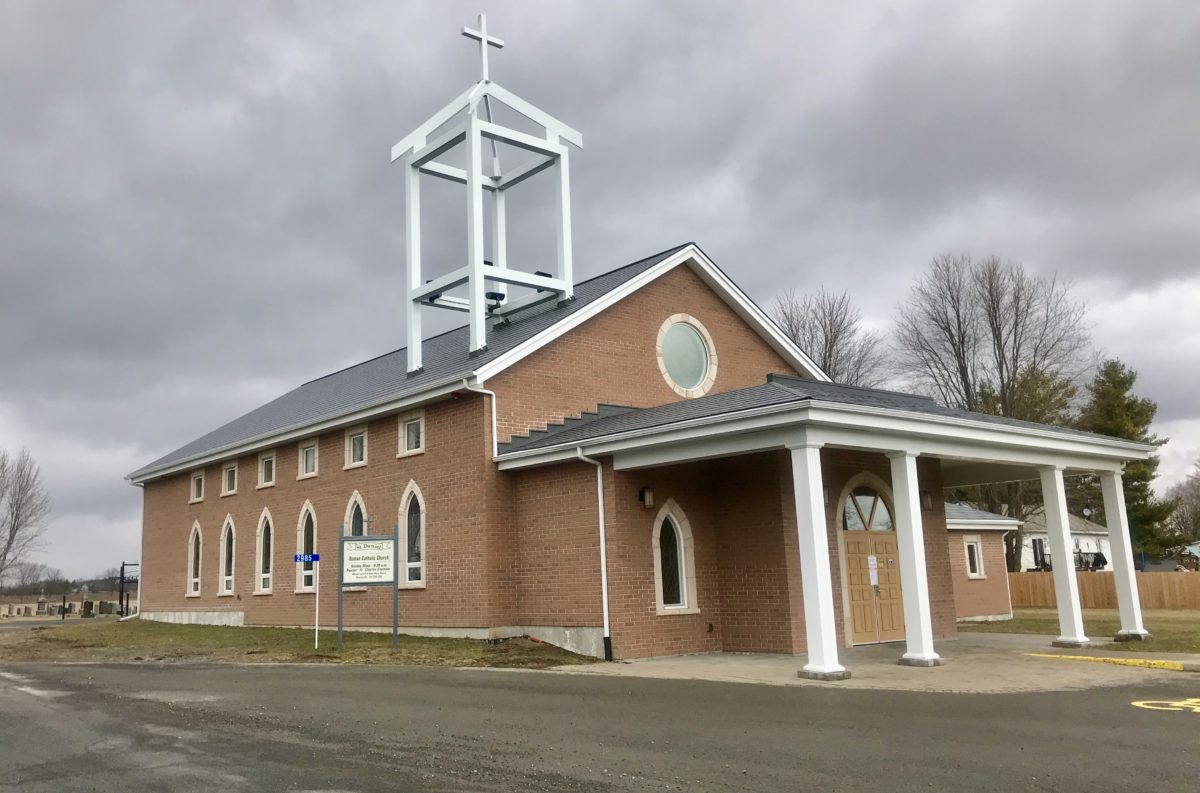 St. Daniel's rests between a pizzeria and the village cemetery in South Mountain, a town south of Ottawa.
There are no reported cases of COVID-19 in North Dundas and North Grenville counties, but social distancing measures brought in by the Ontario government have forced churches in the area to close their doors.
Christine DiZazzo is on the chair of the parish council and says that the church's closure has upended the community.
"Everybody hates it," DiZazzo said. "We appreciate the opportunity to be together and to share that. We miss it like mad."
She said that due to the demographic that frequents St. Daniel's, an online presence is not necessary or helpful. The Vatican and representatives of higher levels of the Catholic Church have been posting masses on Youtube, although DiZazzo says that it just isn't the same for her.
She says that the priest has been in the community by visiting homes, care facilities and hospitals when possible.
Just a block away from St. Daniel's is the South Mountain United Church, standing next to Rev. Blair Paterson's home on Main Street.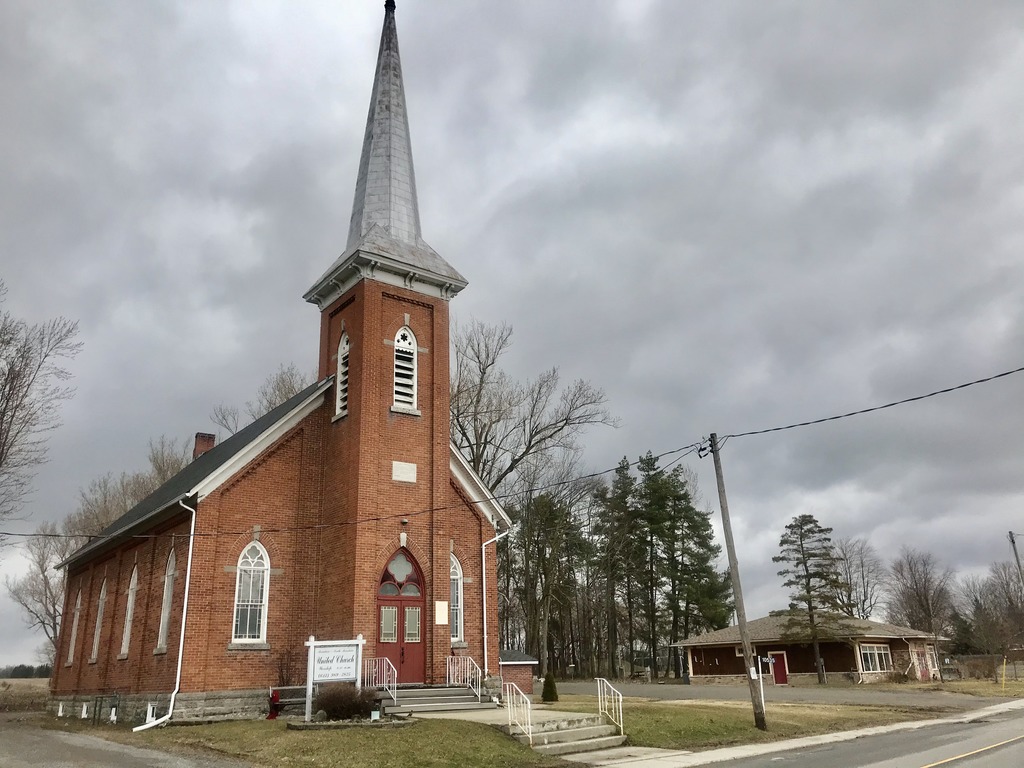 Paterson and his family are in quarantine after returning from vacation, so he hasn't been physically present in the community in weeks. 
Instead, he has been active on Facebook, writing a blog on the church website, and making his phone number available to anyone looking for a listening ear.
"In my career, that's been something that I know people tend to really appreciate about ministers," Paterson said. "It's not something you say or do but the fact that you're there."
"Sometimes people think all ministers do is talk, but the majority of our job is listening. It's called the ministry of presence … sit with people and be present," he said. "It's reminding people that that's how God is too." 
Paterson says that if the bells were in good enough shape, he'd like to ring them regularly, just to show people that he cares.
"Some people don't go to church, they think they're judgy. It's not like that," he said. "We want to help when all this is done, we want to be there to bring back some normalcy to people's lives."
The larger town of Kemptville is about 15 minutes away in North Grenville and is home to Southgate Community Church, which has a second location in Winchester to the east.
Southgate is right beside Highway 416 on French Settlement Road and Tanys Mosher says that having an accessible, online church community isn't new for them.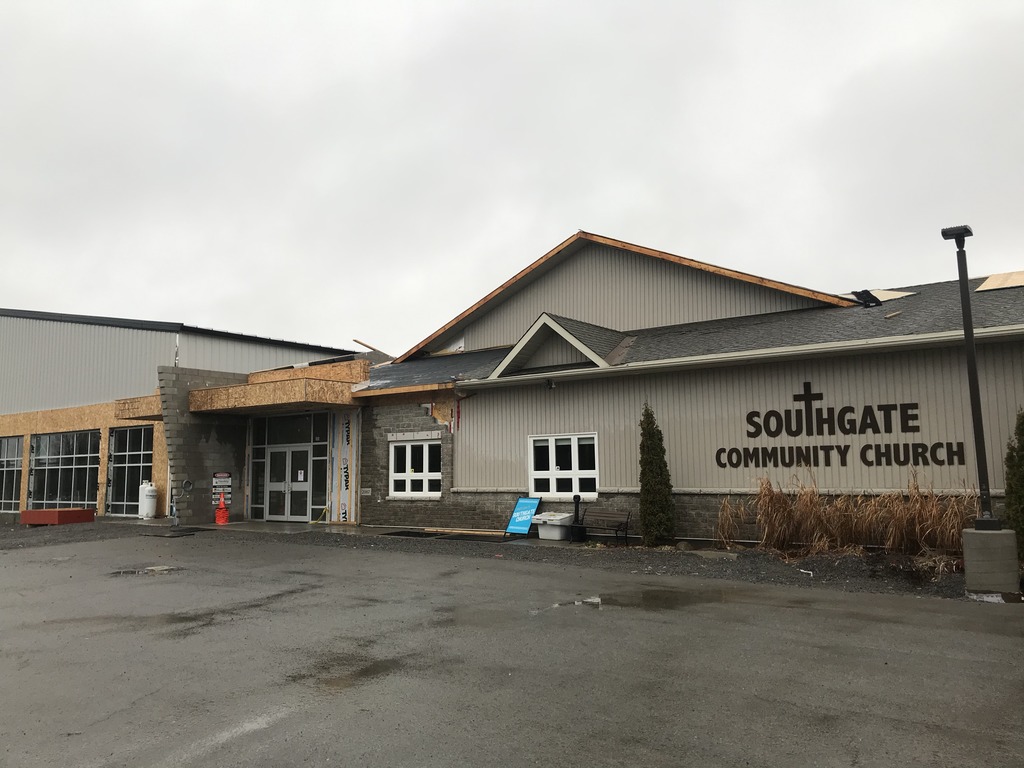 Southgate is a Wesleyan church that Mosher, who handles communications for the church, says wants to be recognized as "life-giving " instead of being viewed only through its denominational association.
The church has been filming weekly services and posting them online for about six years.
Southgate also has a very active website, podcast, Facebook group, and public forums. After closing their doors on Sundays, Mosher says their focus has turned to "unique ways to meet needs that aren't being met within the community."
"We always believe that the church is more than a building, so going into our community is something that our pastor has always sought to do," said Mosher.
Mosher says that the services, worship, and songs are being recorded on Wednesdays and then edited and posted by Sunday morning. The most recent service by Pastor Ben Last was posted on Sunday and has received more than 450 views.
Brenda Berard lives in nearby Hallville and has been attending Southgate for about nine years. She says that not going to church has been a difficult adjustment for her.
"I think part of that too is because you get used to seeing that same group of people," Berard said, "I'm a people person. I see people at work but it's not the same as my church."
While she says she's not very well-versed with technology, Berard has been checking the Southgate Facebook page daily for posts by the pastors and says that it has been very user-friendly and "easy to navigate."
Currently, children's programs and social groups have now seamlessly moved their gatherings online, Mosher says. Southgate has also been involved with local businesses and outreach programs to lend support to the community, inside and outside of the church members.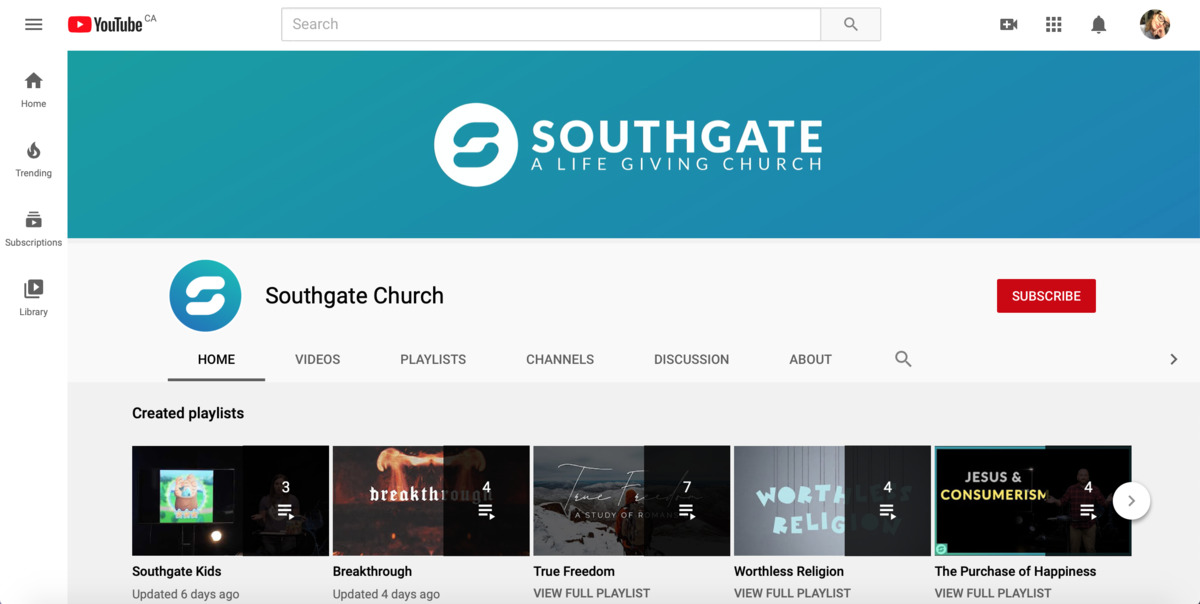 "We love to be able to meet those needs. If they've had one bad experience, and we can change their perspective, it's worth it for us," Mosher said.
"It's a life-giving church, I think it's very close-knit and we love going to it," Berard said.
In many of these rural communities, quick and reliable internet connections are hard to come by. Mosher says Southgate attempted to do a live service via Facebook but has chosen instead to proceed with pre-recorded messages.
Mosher says she hopes to go back to meeting at the church soon, but that Southgate is prepared to follow all government and health recommendations.
"It will be interesting to see the barriers come down," she said. "People are going to need to reevaluate the way that they've done things."
"I hope there will be an end date," said Mosher. "But it won't be the end of us."
Back in South Mountain Blair Paterson has also decided to begin posting videos of his own reflections, prayers and songs on his guitar for his Facebook friends. 
DiZazzo said that the St. Daniel's church council has had trouble tracking down parishioners who are rarely active on technology, first to alert them of the closures and now to circulate the priest's sermons by email. 
"We talked about having a website about five years ago, we had a parishioner who was gung-ho on technology and it wasn't popular," she said. "Now we're wishing we had done it."
DiZazzo says that the parish is very connected through phone and that those who are wishing to go to confession at this time are able to contact the council and organize to meet with the priest, a safe distance away, to do so.
"We have a very connected community emotionally, all of us are closo people reach out to each other a lot," she said. "If someone were sick, I expect there would be a phone call or an email. I don't think we desperately need that technology."
As church signboards through town stand blank and empty, DiZazzo says she struggles with the uncertainty of the situation. She can watch other Catholic masses online, but she says she deeply values the ritualistic, traditional nature of Roman Catholicism.
"The sacraments. I miss that the most," she said. "I can watch TV, but I can't go to communion."
"I remember sitting in my pew in Sudbury, my home, during the consecration and my mother leaning over and telling me what I should say and pray," DiZazzo said softly. "When you think it was my mother's experience, her mother's experience, it goes back many generations, thousands of years."
As the church parking lots sit eerily empty on Sunday mornings, the communities that used to gather around altars and on their knees are seen in the phone calls inevitably buzzing through the air, the hundreds of people viewing a posted video, and the comments flooding Facebook posts.
Despite the lack of physical connection, communities grounded in care and connection will never be completely socially distanced.
---
More Stories