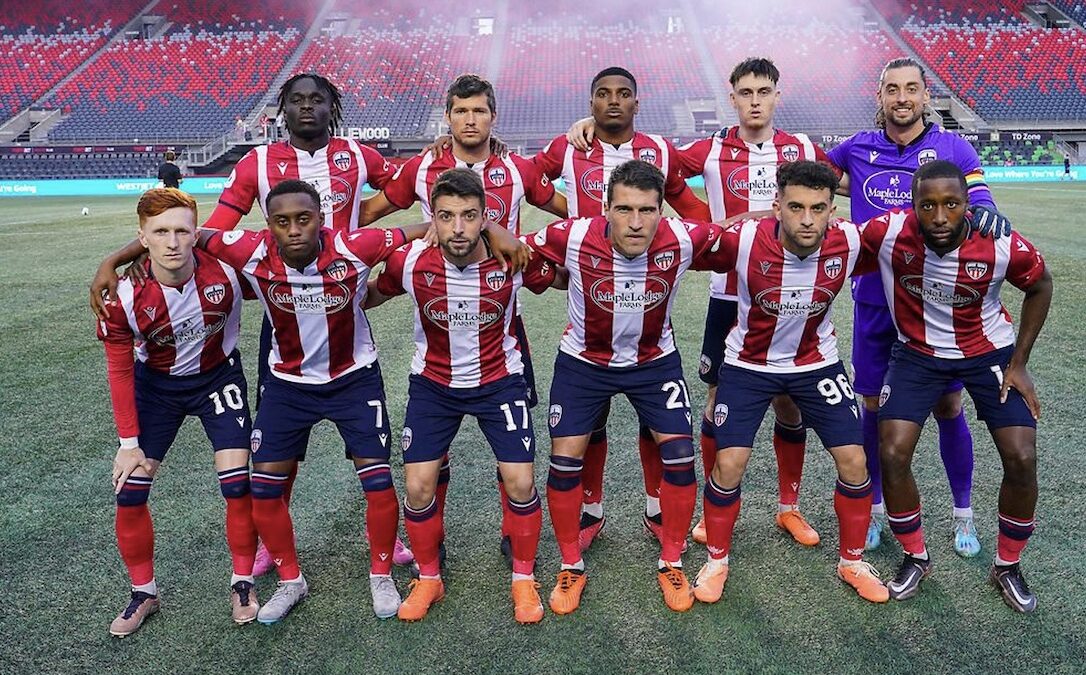 Atlético Ottawa extended their unbeaten run at home to seven matches after a hard-fought 0-0 draw against Hamilton's Forge FC at TD Place on Aug. 26. The game saw both teams create numerous quality scoring chances without finding the back of the net.
Atlético now sits in third place in the eight-team Canadian Premier League with a 9-5-7 win-draw-loss record and 32 points with just over a month to go before October's playoffs.
The CPL standings are remarkably tight. Ottawa is tied on points with Pacific, Halifax and Hamilton, but Forge's 8-8-6 record — with an extra game played — has that club in fifth place. Atlético are behind Pacific FC, but ahead of Halifax Wanderers on goal differential.
Calgary's Cavalry FC — the only team with 10 wins — sits atop the standings with 36 points, but first and fifth place in the CPL table are separated by only four points.
The draw was Ottawa's first point against Forge this season after losing two previous league matches 1-0 and 4-3 and losing in the Canadian Championship quarterfinals. Ottawa also lost to Forge 2-0 in the North Star Shield Final in October 2022.
Saturday's match was a defensive affair that saw Hamilton edge Ottawa slightly in the possession battle, 51.5 per cent to 48.5 per cent. Both teams registered six shot attempts, but Atlético had four shots on target to Hamilton's three. Both teams won exactly 88 duels in the fiercely fought, back-and-forth contest.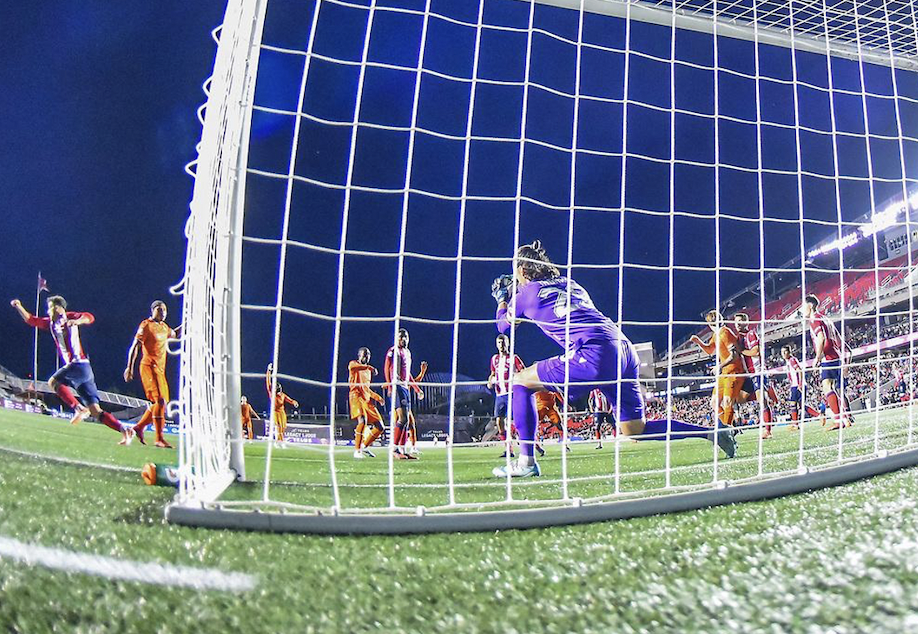 Neither team could capitalize on chances created.
Ottawa recorded just one shot inside the box while Forge had four. Atlético goalkeeper Nathan Ingham had to make several sharp saves to maintain the scoreless draw and secure the important point for his team.
'I can be very proud because I think the image the team showed today was a great image, one where we saw the team is growing in the face of every situation, as we competed very well, especially defensively.'

— Carlos Gonzalez, head coach, Atlético Ottawa
Atlético sat back, absorbed pressure and defended well, before getting their opportunities in transition. Forge had 75 final third entries to Ottawa's 55, but Atlético's compact shape and defensive 4-1-4-1 formation restricted Forge's passing lanes and made it difficult for them to run past Ottawa's defenders.
Atlético head coach Carlos Gonzalez thought his team played well and successfully structured its defence to slow down Forge's potent attack.
"I think that we had a great pace on the ball. I think that we ran well today. I thought we slowed down Forge's attack, and I thought off-ball we were good in anticipating situations, creating turnovers and getting into duels in good positions."
He added: "I can be very proud because I think the image the team showed today was a great image, one where we saw the team is growing in the face of every situation, as we competed very well, especially defensively."
Gonzalez pointed to the lack of clinical ability in the final third as the reason Ottawa didn't secure all three points, but "apart from that I think the team did a brilliant job putting in the effort to win, individually and collectively."
No matter the scenario, Atlético never seems to gets too high or too low, and that's a testament to the coaching and leadership on the squad.
Forge FC head coach Bobby Smyrniotis said after the match that his team is ready for the sprint to the playoffs, with only seven match weeks left.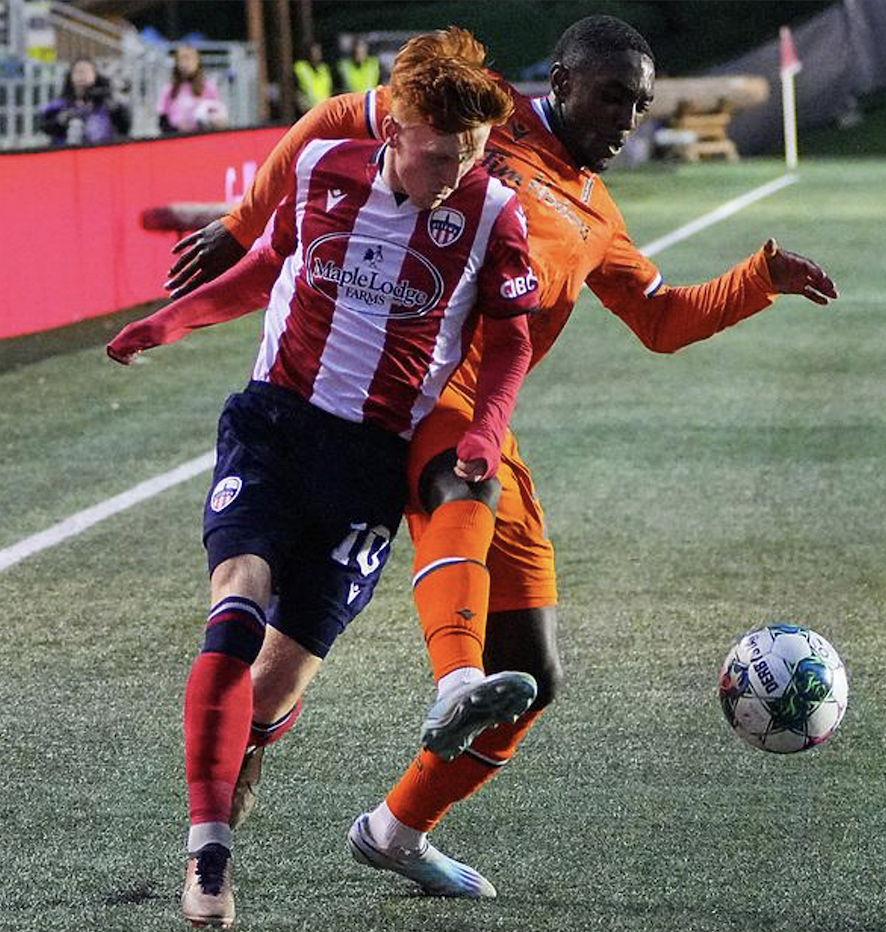 "Yeah, that's what we're in now," Smyrniotis said. "We're in the final stretch and everyone's still playing to try and be at the top and to try and get themselves in the best position for the playoffs, and to get as close as you can to that title and Champions Cup spot."
He added that every team is starting at ground zero, and with seven match days left, whoever wins the most games from now until the end of the year will be the one that finishes at the top.
Gonzalez agreed, adding that the intensity was high all match and playing Forge felt like a playoff game.
"Absolutely, this was a playoff game —100 per cent," said Gonzalez. "I'm happy with this, as this means that the team physically is in a good moment, and that they're all ready and feeling fit for this critical moment of the season."
With the season winding down, Atlético's players know they're getting to the pivotal point of the season, where every result matters and every pass, action and duel is important.
Ingham admitted it's a privilege to be playing important games with huge playoff implications as the summer and season begin winding down.
"It's great. It's top-level football," Ingham said. "I addressed the team before the game and I said: 'The air is getting a little cold, summer's almost over and we're playing important games. It's a privilege to be a part of that, so be proud to be part of these games where you're facing a top team as they feel the same way about us.' "
Forge defender Dominic Samuel said post-match that the battles against Ottawa are always going to be close decided by one moment.
Ottawa's next game is another critical home match against first-place Cavalry on Sept. 2. Ottawa has defeated Calgary twice this season.
---
More Stories