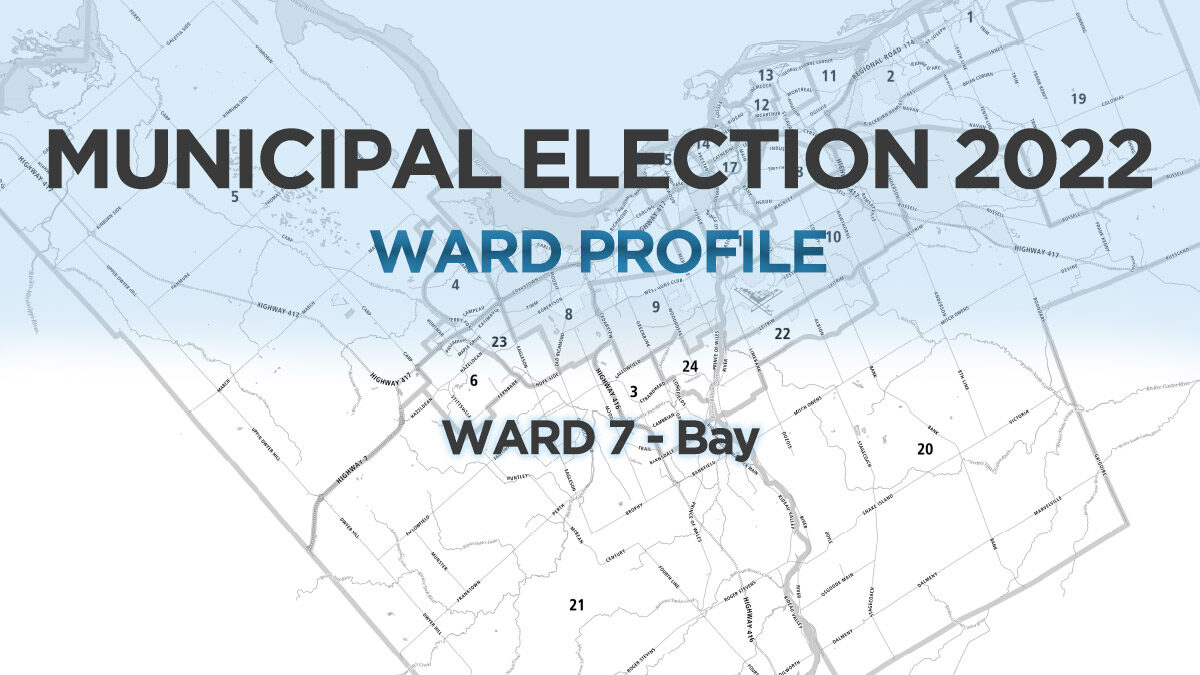 Ward boundaries:
Bay Ward or Ward 7 is located north of Highway 417 and is made up of 17 neighbourhoods such as Bayshore, Britannia, Crystal Bay and Shirleys Bay. Running along the Ottawa River on the west side of the city, Bay Ward has plenty of green spaces and protected wetlands.
Who's running:
Incumbent Theresa Kavanagh is being challenged by Othman Alhusain and Robert Hill during this election. Election Day is Oct. 24. For more information on how or where to vote, please click the link here.
Demographics:
According to the City of Ottawa's population and household estimates, about 46,140 people reside in Bay Ward and there are 21,690 households. The Bay Ward Bulletin describes the community as housing a diverse population.
One issue:
As each candidate continues to campaign, they're all discussing common priorities — to provide affordable housing and reliable transit.
While each candidate agrees that these are the most important issues for the Bay Ward community, they each have their own focus. Kavanagh says the most important issue facing the ward is climate change and is campaigning to improve active transportation, sidewalks and reliable and affordable transit. Alhusain says infrastructure is key because of the inconveniences the LRT Line 2 project has created for the community. After speaking with many community members, Hill says cost of living is the most important issue facing Bay Ward and pledges to fight for affordable housing.
One landmark:
Ward 7 is home to Britannia Village, which has historic homes built in the early 1900s. The Mud Lake conversation area and an old CPR line which is now the Trans-Canada Trail are also in the ward.
---
More Stories