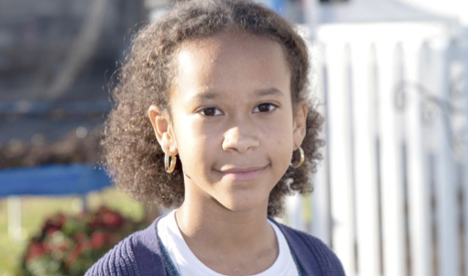 Last October, 10-year-old Rihanna Harris appeared virtually during a meeting of the Hastings and Prince Edward District School Board in Belleville, demanding that schools in the region formally incorporate Black History Month, along with Pride Month and Indigenous History Month, in the curriculum.
Since then, the board has been working to demonstrate that the Grade 6 student's voice was heard.
Rihanna, now 11, said that a school field trip to observe Prince Edward County's municipal council in action inspired her to address the district school board and press trustees to begin making inclusive changes to what students learned about Canada's past and its present. 
"I went to Shire Hall in Picton with my class for a school trip, this got me interested in how plans get put into action." Rihanna recalled. "I thought to myself, there are ways to make my voice heard and to right the wrongs occurring in our school environment."
Trustee Alison Kelly said she worked closely with Rihanna to prepare her deputation to the board, and to make sure that her requests for reform are being taken seriously.
"It was shortly after I started doing my own work, I came across an article with Rihanna's face on the front page, as she was one of the thousand people who participated in the Black Lives Matter protest in Picton," said Kelly.
 After reading a comment from Harris's mother that, "My daughter has a lot of ideas and would love to get them in front of the school," Kelly reached out and offered her help to Rihanna. "I explained to her that she could do a deputation, and she said, What's a deputation? I want to do that!" 
The two also worked closely with the board's director of education, Sean Monteith, to prepare Rihanna's presentation on videoconference.
"I think she may be the first student to ever do a deputation," said Kelly. "This is not common at all."
Rihanna said being a Black student in a school with mostly white students can sometimes be challenging. "I feel like when I go to school, I'm not that different … but when we learn about apartheid and segregation, that kind of makes me feel uncomfortable because everyone's looking at me."
She said she would like to see more representation of the positive impacts of Black culture in Camadian society. 
"We should learn about all the great stuff that Black people have accomplished," she said. "I'm not saying that we shouldn't learn about apartheid or slavery — obviously that's very important, but there is so much more to Black history than what they went through with slavery."
 When asked if there have been any changes in the curriculum since her deputation, Rihanna said: "Yeah, right now we are reading articles on different Black people that made history. Also, we are writing biographies on Black changemakers and Indigenous changemakers." 
"Rihanna's deputation really set the stage since we were able to hear a youth voice," said Kelly. By the time she spoke to the board, a lot had happened in the community, the trustee noted such as the Black Lives Matter protest following the May 2020 Minneapolis police killing of George Floyd, and a railway blockade as part of an Indigenous protest in the Belleville-area Tyendinaga Mohawk Territory against a controversial pipeline project in British Columbia. 
"And so many queer youth who are harming themselves because they feel like they don't belong" added Kelly. "Like it or not, this community is not the most accepting … So it is about creating a space where kids, family, and staff members feel like they have a place where they belong."
She said school board trustees actually have limited power to make changes to classroom curriculum.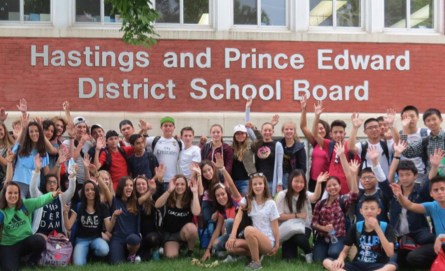 "We can't dictate how to do something. So as much as I would love to tell them what to do with the curriculum, I can't — because I'm not an educator," said Kelly. "What we can say is, we want you to work with your school to figure out how your school is going to celebrate and honour Black History, Pride, and Indigenous History Month."
She added that it's ultimately up to school principals, the staff, and the community to decide how to implement reforms.
"I think we are going to see more incorporation of Black history in the curriculum … A lot of schools are already doing the work on this."
She added: "We're seeing it happen, it'll get there, absolutely."
---
More Stories