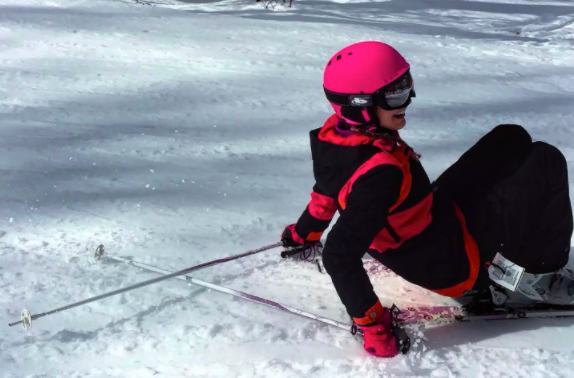 After what has been largely a lost year for many activities in the Ottawa region because of the pandemic, the recent return of downhill skiing has been an uplifting sign of hope being restored.
The Ontario government allowed hills to re-open Feb.12, and the ski hills are hoping to make up for lost time.
"If we can stay open through March, we can recover some of the lost revenues, which we need to cover all the early season costs of getting open this year," said Joanne Clifford, president of the Mount Pakenham ski resort.
The reopening was aided by perfect weather in February and the beginning of March that brought out the downhill skiiing community in droves.
"Business has been good, with most Saturdays and Sundays sold out. Definitely more weekday business than a normal year — and more evening skiers," said Clifford.
She said the brisk business is "mostly due to the pent-up demand for our local residents to get out of the house and enjoy some physical activity."
People looking to spend a weekday or weekend evening at a ski hill, such as Mount Pakenham or Calabogie, must order their tickets ahead of time.
There have been a handful of additional COVID-19 protocols put in place at the hills, such as limited lodge use, required face coverings and mandatory physical distancing. However, these rules haven't discouraged people from getting back on the slopes and enjoying their time.
"It's just fun to get out and ski again. The rules really aren't an issue. They really don't take away from the overall experience," said Carleton University student Aaron Agyemang. "I think people, including myself, would endure just about any rules just to be able to get off the couch and enjoy the hills."
"Honestly, in the past I'd try to come out skiing at least once a week. To be able to look forward to a full day of skiing for the upcoming weekend makes everything a little bit easier," said Sam Bent, an avid downhill skier, after enjoying an afternoon of skiing at Calabogie.
"This year, with everything going on, it sucks that we haven't been able to have skiing to take our minds off things," he added.
Fun in February
The weather conditions in Ottawa since the reopening of ski hills was announced have been a pleasant surprise. During February, there was close to a metre of new snow in the Ottawa region, significantly more than any other month this winter.
"The amount of snow has made it so much more enjoyable. There's nothing better than skiing in powder," said Bent.
"After months of no skiing, it's been a perfect storm."
While the reopening of the hills has provided a financial boost for the ski hills, a lot of revenue has been lost.
Various ski clubs around the capital region, such as the National Capital Ski Club, typically work out deals with Mount Pakenham and Calabogie to provide discounts for their members.
This year they looked to Quebec, where downhill runs remained opened despite an extended provincial lockdown similar to Ontario's.
"We haven't really been impacted by the shutdown," said Pierre Lanoix, president of the NCSC.
"Our members didn't get those (Ontario) deals this year, however, the closest ski hills in the Outaouais region, like Fortune, Edelweiss, Vorlage, offered us discounts."
At the height of the lockdown in January, more than 90,000 people signed a petition at change.org pleading with the Ontario government to allow the province's ski hills to reopen.
"Historically, most resorts have 3.5 months to make the money they need to pay for not only staff and taxes but also improvements, mortgages, and new opportunities," the petition stated. "Ontario is the only province, state, or territory in North America to shutter ski hills.
"We want Premier Doug Ford to allow skiing during this pandemic, because it's also an opportunity for peaceful sport, family time, and exercise for young children up to and including adults in a safe outdoor fresh air environment. Keep the lifts and slopes open, close the shops and restaurants to help mitigate COVID spread."
---
More Stories