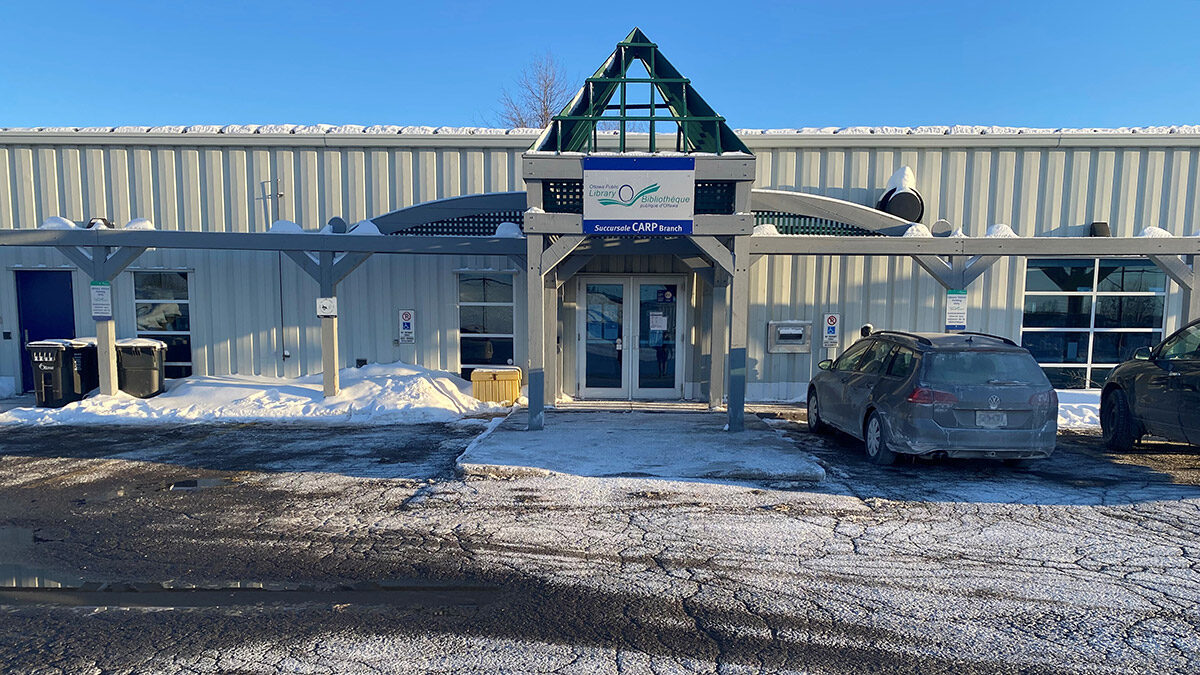 Many businesses and services have made the transition to online delivery since the COVID-19 pandemic was declared in March 2020, and the Ottawa Public Library (OPL) was no exception.
But while some library users have been happy with online borrowing, many are keen for in-person activities to return and, eventually, the services that will be offered at the new central location.
Ella Tkachenko has had an OPL library card since she moved to the city in 2014. Two years later she tried the library's digital services for the first time, and she hasn't looked back.
Tkachenko says she values the "convenience factor" of digital book borrowing. She frequents the OPL website and remains an active library card holder, yet she hasn't been to a physical branch since before the pandemic.
Tkachenko also says digital services are important for accessibility. For some, mobility issues are a barrier to visiting physical libraries. Others rely on audio and visual reading aids to access the library's materials.
Kevin Ulug experiences eye strain that makes it difficult for him to read. He uses his library card to borrow audio books.
Tkachenko and Ulug are not alone in their preference for digital services.
As expected, public library branches experienced a sharp decline in visits in 2020, with numbers dropping nearly 58 per cent from 2019, according to data from Ontario.
And while total circulation numbers also dropped significantly, the numbers for electronic material, which had risen steadily between 2015 and 2019, dropped by less than 15 per cent between 2019 and 2020.
But even those who are keen on digital borrowing say that the physical spaces are a vital part of a library system.
"The physical part of the library is where I think a lot of community building happens," said Tkachenko.
She says libraries are "places where people can actively be and where bodies can be present," without any further expectations. You don't have to buy a coffee to stay there," she said.
Nick Fundytus, a library card holder and father of two, says he uses the library's digital and physical services.
While Fundytus borrows e-books for himself, he and his kids, five and seven, are regulars at their local branch. They borrow material from books to video games and keep an eye out for events, Fundytus says, adding he is a proponent of spaces where the community can gather.
"Even if we have a lot of digital resources, spending money on physical spaces as well reflects what kind of society we are and what kind of city we want to be," said Fundytus.
A space that offers these services, such as community programs, studying spaces and internet access, is sometimes called a "third place." The term, coined by sociologist Ray Oldenburg, refers to spaces where people can gather outside of their homes and workplaces. These third places can help to level out social classes and backgrounds, according to the Brookings Institution.
The OPL operates more than 30 branches in urban, suburban and rural areas across the city. Many of these locations, such as the Carp branch, have been offering in-person services for decades.
Library users are hopeful that the new central library at LeBreton Flats will greatly expand these services. Ādisōke, a joint facility with Library and Archives Canada, is expected to be finished in 2026. The facility will feature many different spaces, from multi-purpose meeting areas, reading rooms, a café and the OPL Children's Discovery Centre. This large area will include children's activities such as hands-on play zones and interactive computer stations. (Some of the spaces have been re-thought because of the pandemic.)
David Brown, assistant to city councillor and OPL board of trustees member Carol Anne Meehan, says he expects the new facility to increase in-person visitation and help promote a strong sense of community.
"A lot of thought has gone into a design that would be open and welcoming," said Brown. "Getting people into these larger, well-lit, open spaces is going to enhance Ottawa Public Library's ability to encourage people to come."
The new facility is being built on the traditional, unceded territory of the Anishinaabe Algonquin Nation. Ādisōke is a word from the Anishinaabemowin language referring to storytelling. Spaces in Ādisōke, such as a wigwam-inspired circular lodge, will be given Anishinaabemowin names as well.
Tkachenko is one of many Ottawa residents excited at the prospect of a new space to gather in the city.
"Something that Ottawa lacks is places where people are able to build communities," she says, adding that she hopes Ādisōke will provide this.
---
More Stories