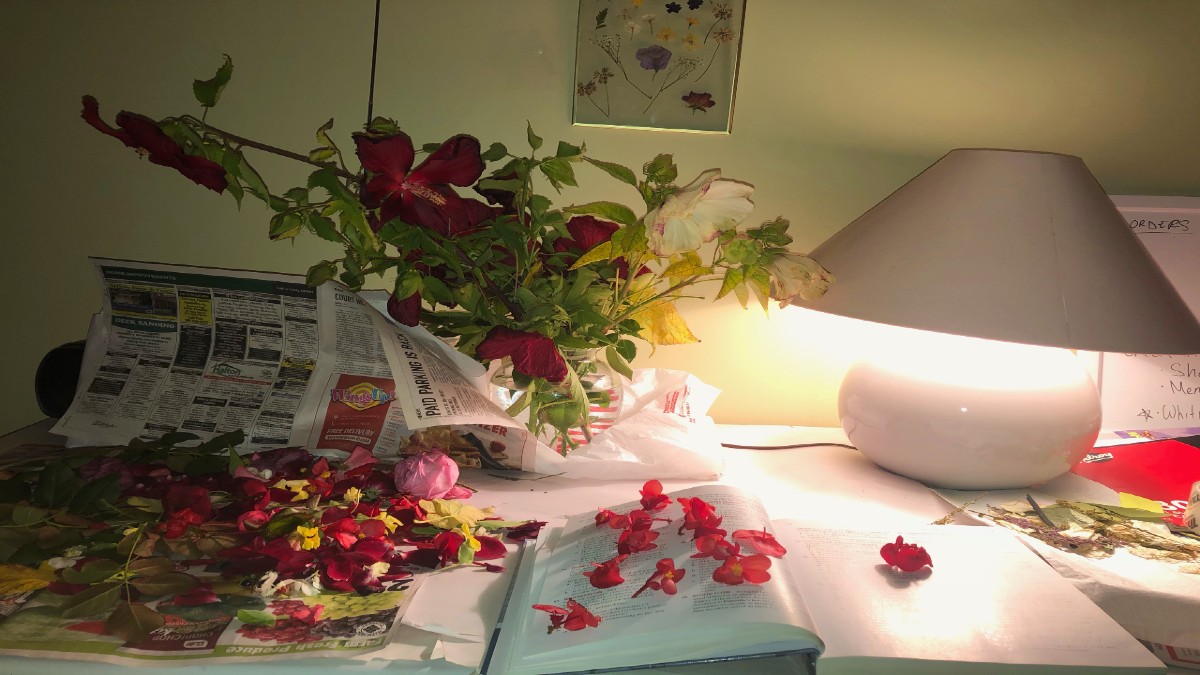 Crystal D'Souza was scrolling through Tik Tok to pass the time under COVID-19 restrictions when she was struck with inspiration while watching tutorials on how to frame pressed flowers. She thought it was a cool idea.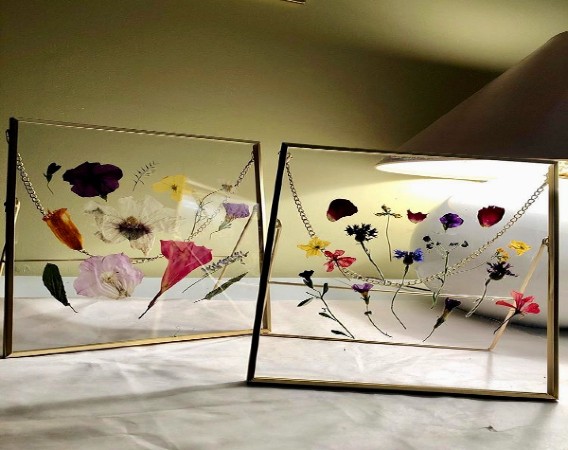 "I made the first one for my friend Katherine's birthday and then other friends wanted one and I had a lot of spare time, so I made more and started selling them on Facebook and Instagram," D'Souza explained.
"It's been really good, I've gotten a lot more customers than I thought, and it allows me to kind of access my artistic side."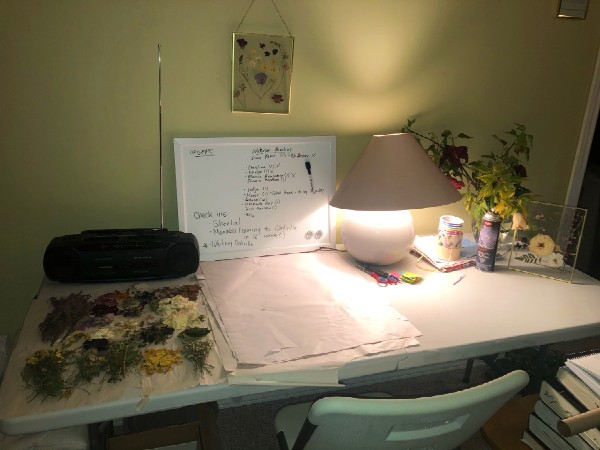 Based in Oakville, She now has an Instagram page called Stalliantt where she sells her artwork while attending university and working at a part-time job.
During the COVID-19 pandemic, many people have been forced indoors for long stretches of time to quell the spread of the virus. The lockdown has seen people of all ages turn to creative activities to keep busy and stimulated.
Bill Chapman, owner of The Hobby Centre on Merivale Road, says he noticed an uptick in his sales once the pandemic started.
"We started selling our paint-by-numbers again at the beginning of the lockdown, and we've only recently gotten them back in stock. That's how high demand was," said Chapman. "It slowed down a bit, probably because of the nicer weather outside, and now I see it coming back up again as we start to stay indoors more."
Chapman said that crafts were becoming family group projects during the lockdown and that younger people were taking up crafting because the adults in their life were doing it. "They're getting back into it because they remember doing them and enjoying them and now they're coming back to it."
He added: "Then those same grandparents will bring their kids in and say, 'Hey, I'll do it with you.' "
The pandemic has allowed people to reconnect with old passions and discover new ones because they have time on their hands.
"We have a funny saying in the hobby business: People can afford to do hobbies, but can't afford the time to do hobbies," said Chapman. "With COVID, they're looking for hobbies to fill their time."
Alison Harle, owner of the Mad About Patchwork fabric store in Stittsville, noticed that at the beginning of the pandemic her clients were dedicated to making face masks for others, and that it was interesting to see those same people shift to creating items that were for fun later on.
"At the beginning, it was very heavily mask-oriented and then after a few months you can see those people transitioning towards, 'OK, what else can I make?' " said Harle. "There was definitely an interest in beginner patterns, and we started getting a lot more inquiries into classes and, 'How do I learn how to do this?' "
Because of the pandemic, Mad About Patchwork moved its classes online and made them more tutorial-based.
As with The Hobby Centre, Mad about Patchwork experienced a significant increase in business at the beginning of the lockdown and it became hard to get fabrics and other supplies because of demand for products.
"It's really exciting to see that kind of spark and energy around the craft industry kind of pick up," said Harle. "I think that really people have noticed the therapeutic aspect of crafting — and it's inspiring, because you know you're making one thing and turning it into another."