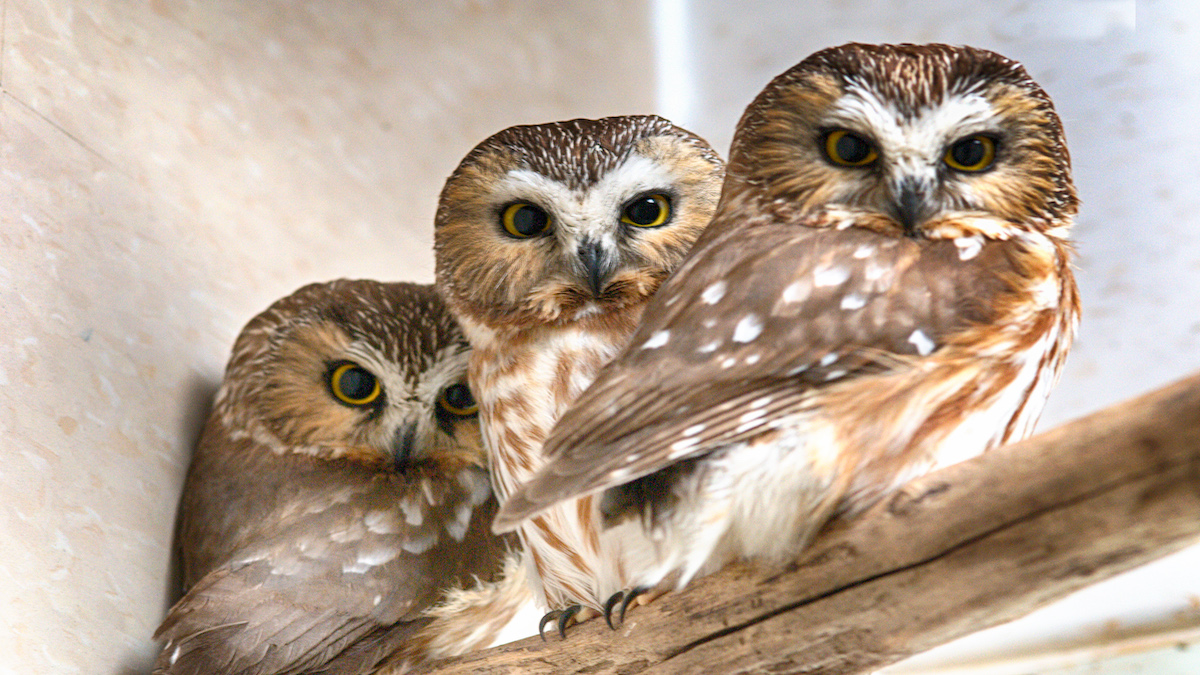 Ottawa-area animal sanctuaries, now closed to the public because of COVID-19 safety concerns, are struggling with a lack of staff, volunteers, food and other supplies.
Despite the obstacles, they won't abandon the animals, they say.
Many sanctuaries often rely for funding on drop-ins and donations through public tours and in-person events. COVID-19 restrictions have barred both volunteers and visitors.
Patty McLaughlin, an education and public engagement co-ordinator with the Ottawa Wild Bird Care Centre, said it was impractical for the centre to have volunteers on-site. First of all, many are older and at higher risk of contracting the virus.
"We depend heavily on our volunteers to help us with the work, but we are located in a small building," she said. "To have that many people in the building, it just wasn't safe."
Normally, the centre would have 20 to 50 volunteers in the space each week. Now, it's limited to staff, leaving the organization overburdened. The centre has received a record number of birds in need of help from April through September.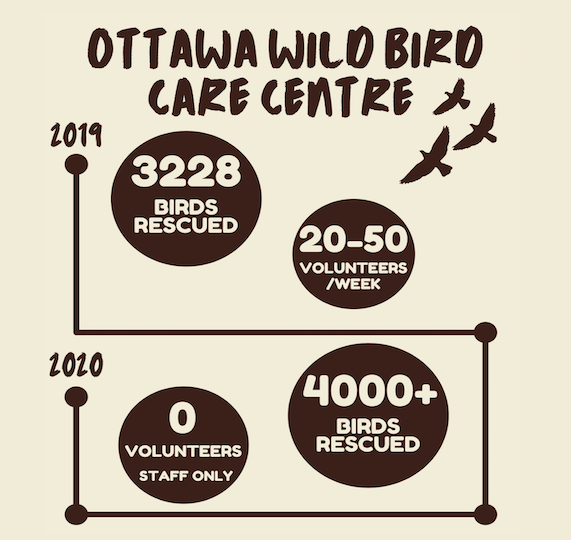 "At the beginning of the pandemic we thought if people are staying at home, there's less cars on the road and less natural disturbances," she said. "But, the flip side of that is that everyone is home and people are spending more time outside … and finding birds."
For Big Sky Ranch, a "no-kill" sanctuary in Kemptville for domestic and farmed animals, the pandemic has meant more animals leaving the rescue for new homes.
Pauline Lafleur, office manager at Big Sky Ranch, said the rescue saw an increase in adoptions and fostering because of demand for "COVID companions" — cats and dogs.  
While the sanctuary is closed for public tours for the remainder of 2020, it remains open by appointment for adoptions and surrenders (the latter is where ownership is transferred to the rescue sanctuary). 
Lafleur said the sanctuary did not have enough resources to stay open while enforcing pandemic restrictions.
"It was impossible to keep a place like this sanitized. You would need to hire at least 10 people to walk around and clean all the time," she wrote in an email. "[Closing] is necessary to protect the health and safety of everyone."
Being closed to visitors, however, has meant no drop-in donations for the rescue, which also houses farmed animals such as goats, sheep, cows, horses and pigs.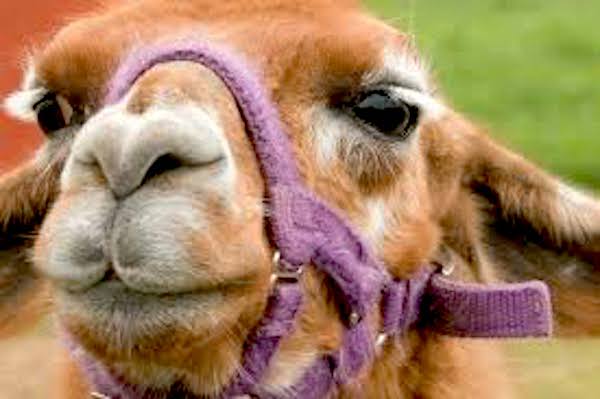 The pandemic also forced the cancellation of its summer camp, which would normally pay for the sanctuary's winter supplies such as hay. With winter also come higher utility bills for heating barns, Lafleur said. 
Lafleur said donations help keep Big Sky Ranch afloat during the winter, while animal sponsorships, which range from $35 to $50 a month, help pay for food, medicine, vet bills and supplies.
"Everything contributed goes right to the animals," she said.
'Priority number one is the birds'
The Ottawa Wild Bird Care Centre found alternative means of funding through virtual fundraisers such as art sales and "bird walks." But, education outreach programs have been put on hold because of the lack of staff to run programs, as well as pandemic restrictions.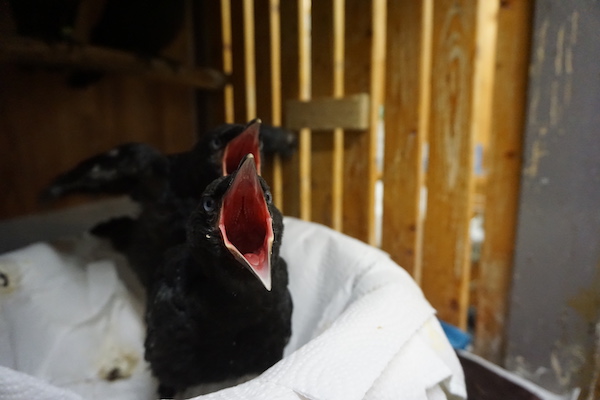 While the centre offered online lessons and outdoor, socially distanced events, outreach programs were more difficult to run virtually, McLaughlin added. 
"Doing [outreach] virtually kind of takes away from the way we normally run the program," she said, citing the centre's "hands-on" approach to education.
Pre-pandemic, McLaughlin said visitors would be able to touch the creatures and gather in close quarters. 
McLaughlin, who is normally in charge of education outreach programs, said she went back into bird care because of the influx of birds and absence of volunteers.
"Priority number one is the birds."
---
More Stories