With the holy month of Ramadan underway, Muslims are following a schedule of fasting, reflection and prayer.
With long periods of fasting, sharing and preparing food with friends and family is an important part of the month, say some foodies and small business owners.
Ramadan begins on the sighting of a specific crescent moon.
After sighting the moon, the next day is the first day of Ramadan and the first fast. Those fasting will have a meal called Sahoor, which is just before sunrise. After that, they will not eat or drink until sunset, when they break their fast. This cycle repeats for 29 or 30 days, depending on when the next crescent moon is spotted.
Breaking the fast
Ottawa Halal foodie Yumna Arif said food is a very important part of Ramadan. "After fasting for long hours, we get together to break our fast (called Iftar) and show gratitude to God for His countless blessings — food and drink included."
Arif tries to have food for the pre-dawn meals that requires as little preparation time as possible. She often makes parathas and shami kebabs in advance and freezes them. But her family's favourite sunset — or Iftar — dish is samosas.
"If we indulge at Iftar time, we usually opt for vegetable samosas," Arif said. "I like to keep some frozen samosas and spring rolls on hand for when we feel like treating ourselves for Iftar."
Shay Khogali runs Shay's Kitchen, and is affectionately known as the "Samosa lady." Khogali is a caterer who specializes in individual orders as well as gourmet deserts.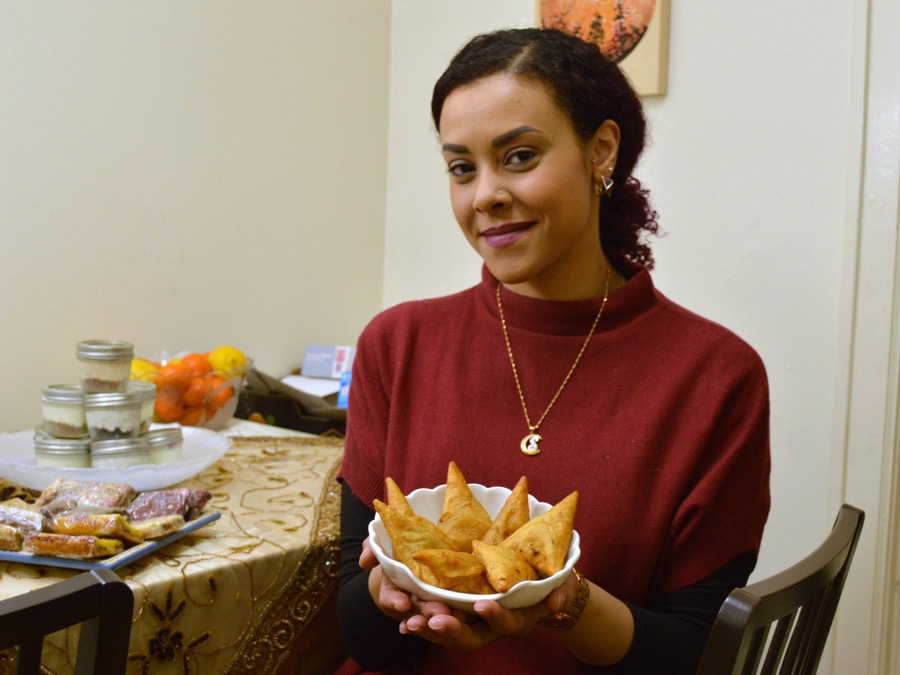 Khogali added samosas to her menu in 2020. She makes the stuffed pastries with a combination of African and East Asian spices, which she says makes for a unique taste.
"I don't like harsh spices, so I understand having a good balance."
She says the recipe has been a hit.
"The samosas skyrocketed so that's what I focus on. I got a lot of requests from people to just get frozen samosas during the month of Ramadan. People eat them a lot to break their fast."
Khogali says she was once recognized at the mall by someone asking her if she was the samosa lady.
"I like the term. I love that people love what I'm making and trust me to feed their families."
She plans on making more than 2,000 samosas during Ramadan.
"Food is where my passion lies, something about how food brings people together and is always about family and community, It's a huge thing in my culture so it's great I get to pass that down through my cooking business," she said.
Decorations
For Mervet Khatib, preparing for Ramadan means decorating her home and lots of cupcakes.
"For my children its so important we decorate our house. It teaches them our religion and culture."
She orders many of her decorations off Amazon but also from a local vendor. Khatib and her husband made a "Moon Tree," to help them celebrate the holy month.
The "Moon Tree," also known as an "Eid Tree" is in the shape of a crescent, symbolizing the type of moon that signals the beginning and end of Ramadan. It is wrapped with pine garlands.
Khatib, baker and owner of Sweets by MiiMoo, formally launched her Ramadan cupcakes last Ramadan after her store at the Rideau Centre was shut down because of COVID-19.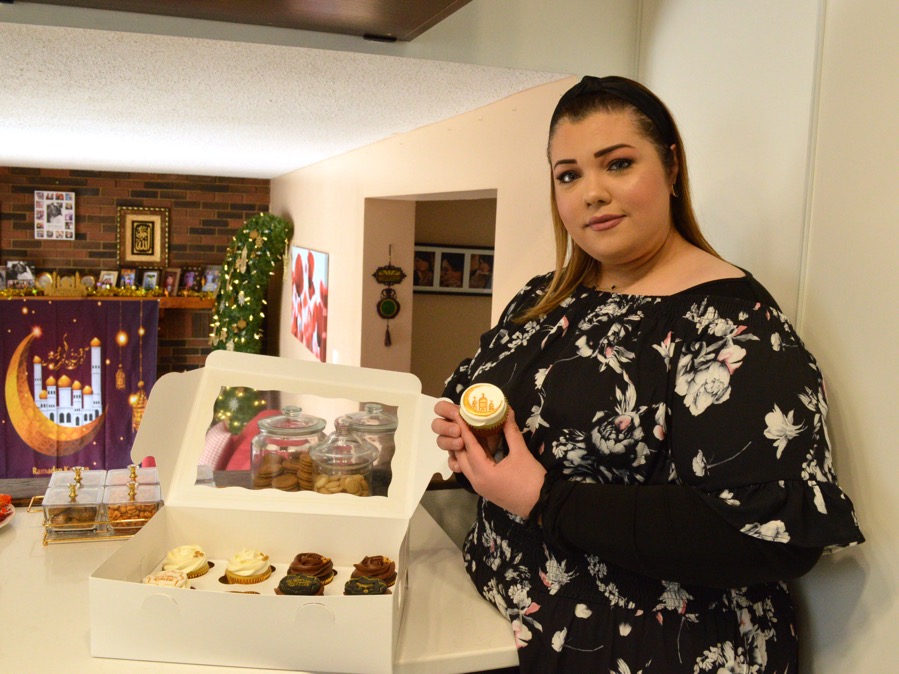 "I didn't think it was going to be that big of a hit," Khatib said.
She only expected to sell a small number of Ramadan cupcakes last year but ended up selling more than 200. She says one person even ordered 110.
"There's not only Christmas cupcakes you know, we can also do things for our religion and the holy month," she added.
Khatib said she was anticipating a lot of orders for the first day of Ramadan, in part because it will be the first fast for many children.
"Parents want to treat them with a special cupcake box. A lot of moms and dads are hoping to celebrate on a specific day, which is why I make them throughout the entire month."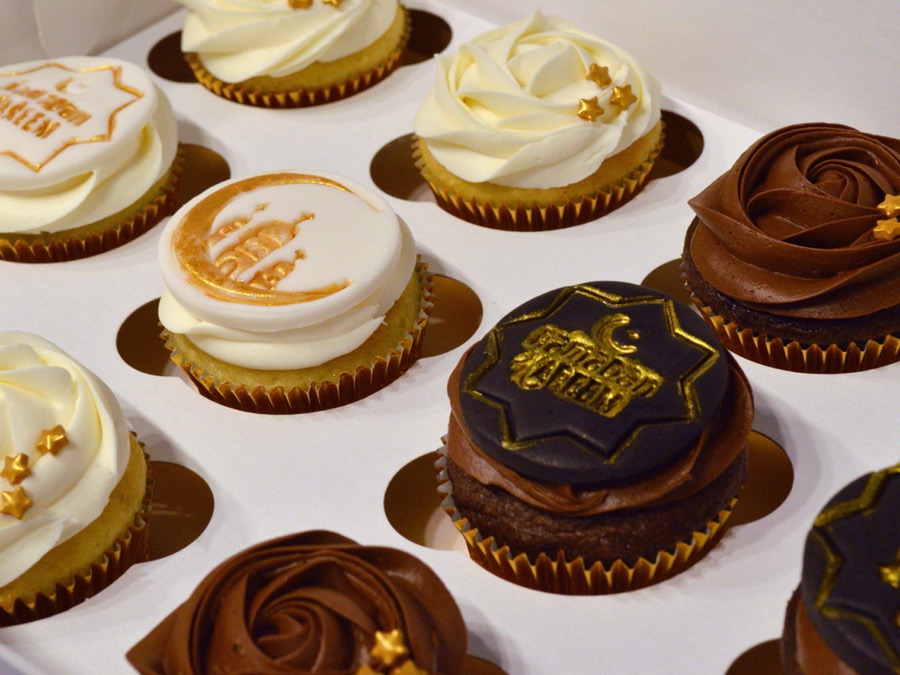 With COVID-19 restrictions now mostly lifted, she anticipates people will order more cupcakes than last year, when public health measures meant that Khatib mostly dropped off boxes of the baked treats.
Bazars and Markets
Non-profit business owners of Canadian Immigrant Women Great Actions for Success (CIWGAS), Al Sheikh Ghada and Sahar Ghantous hosted a multicultural market during late March.
"We wanted people who have home businesses to come and be able to make money by selling their products, an opportunity to get their businesses out of their homes," Ghada said.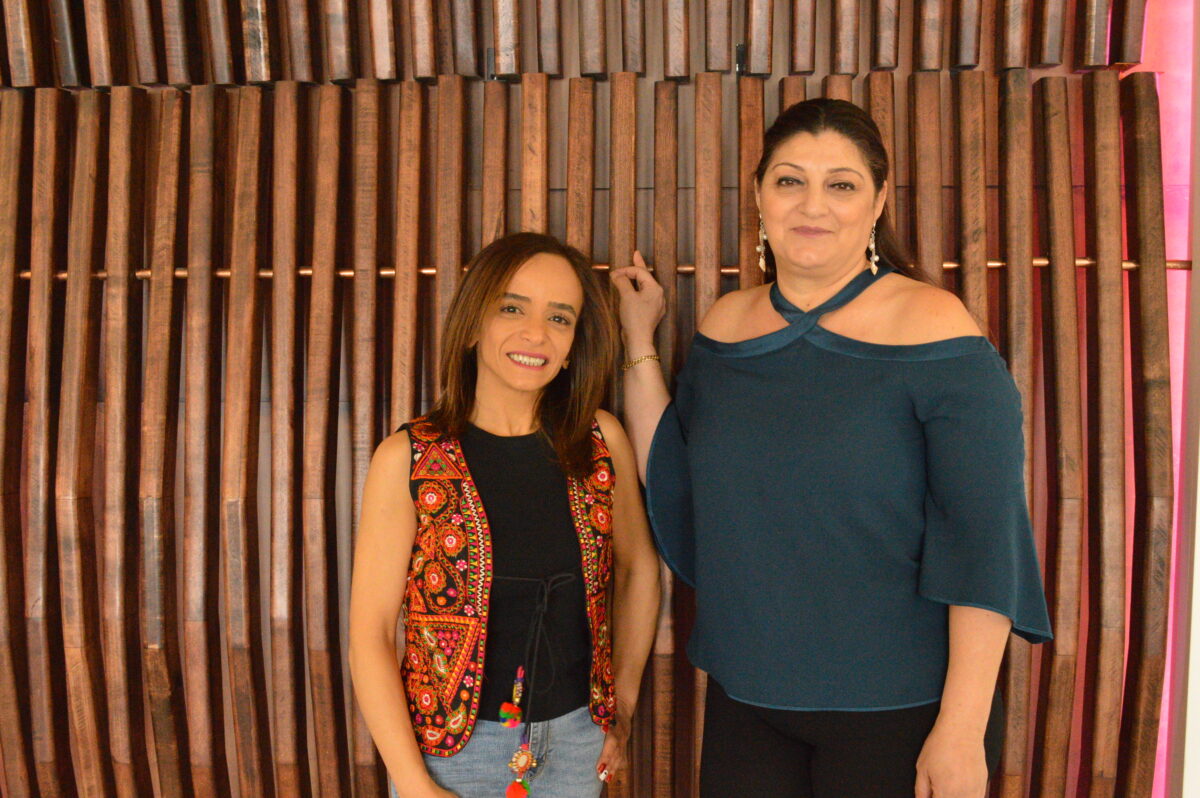 They called it a multi-cultural market because the organizers each celebrate either Ramadan or Easter, both of which will be overlap this year.
Items sold by vendors at the event included jewelry, traditional clothing, catering services, clothing and unique art.
Upcoming markets in Ottawa include: a Ramadan Bazar, the Ottawa-Gatineau Did Expo Ramadan 2022 and the Multi-cultural Eid Festival and Bazar.
---
More Stories