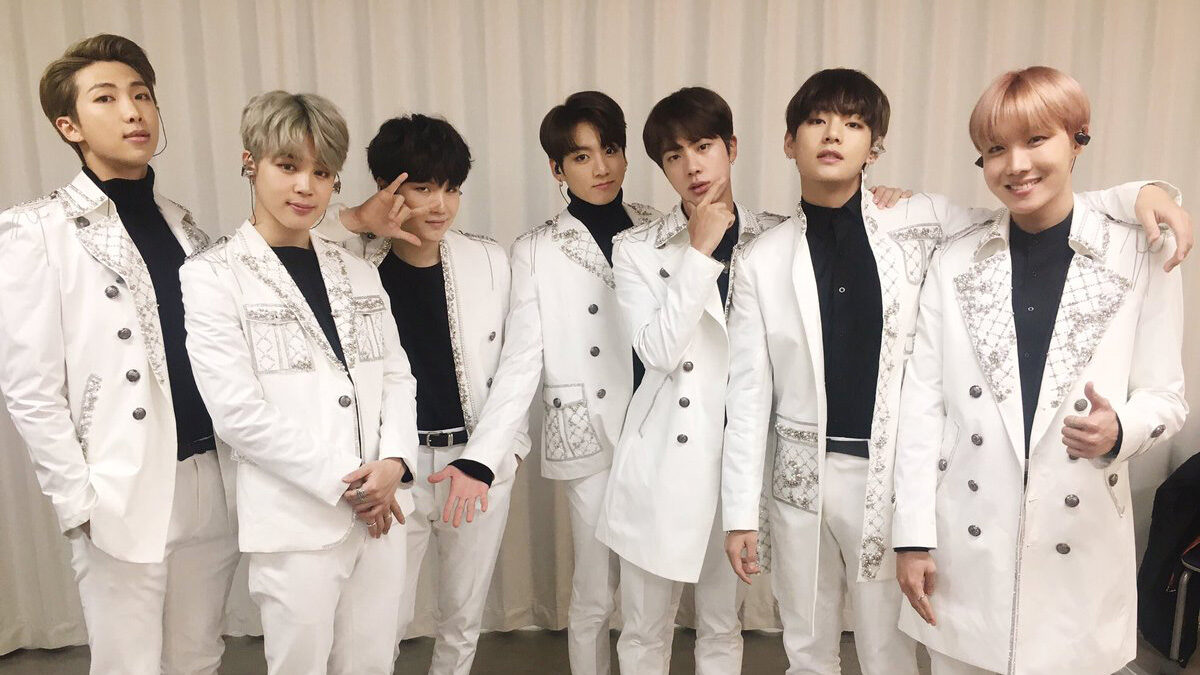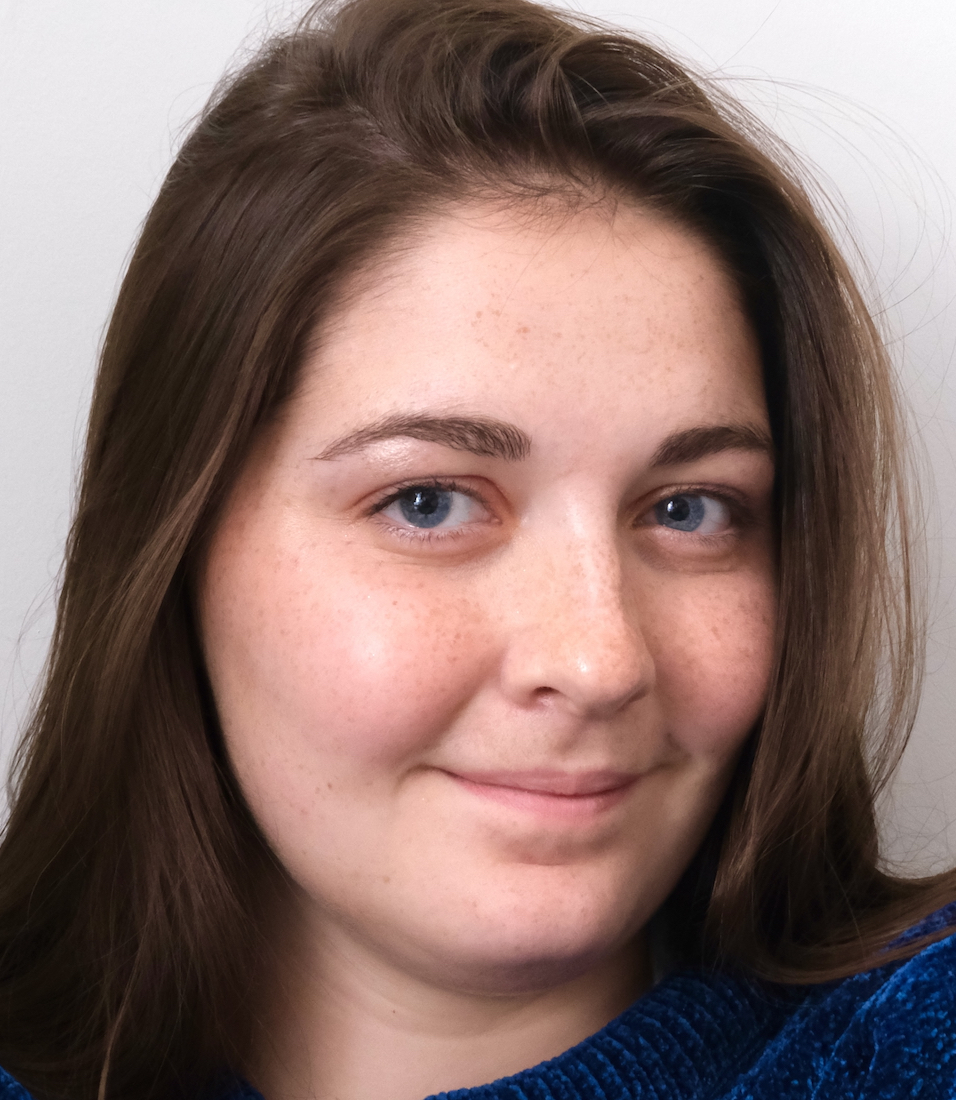 It's been widely reported that the seven members of the globally popular South Korean K-pop band BTS will be fulfilling their mandatory military service. Performers Jungkook, RM (Rap Monster), Jimin, Suga, V, Jin and J-Hope plan to return to the stage in 2025 after they each complete between 18 to 21 months for their country.
The high-profile call to duty raises a question: How would young Canadians feel about mandatory service in this country's armed forces?
Jin, the oldest member of BTS, was expected to be the first to begin his service this month following the release of his debut solo track "The Astronaut".
The announcement was not unexpected for BTS fans, commonly referred to as the group's "Army". There has been much debate in South Korea about whether BTS should receive an exemption to military service because of their musical achievements and the group's huge impact on South Korean culture, economy and international influence.
South Korean men can only delay enlistment until age 30. With Jin's 30th birthday in December and Suga's in March, conversations regarding exemptions and mandated service have surrounded the group for much of 2021 and 2022.
To fans, it seemed clear that the group would be undergoing some sort of change anyway with the release of their anthology album "Proof" in June and their subsequent break to pursue individual projects over the summer months.
As an Army member, I expected this news at some point. But I was still shocked when I read the recent Twitter statement confirming the group's planned military service, and I'm still wrapping my head around the fact that I will likely not get more music or content from the group until I turn 26 (although that will be a great birthday present!)
The announcement, however, did get me thinking more about my life in Canada without mandatory military service.
I expected this news at some point. But I was still shocked when I read the recent Twitter statement confirming the group's planned military service
Canada has a complicated history with mandatory service. The last time the government enforced conscription was during the Second World War, when Prime Minister William Lyon Mackenzie King passed the National Resources Mobilization Act of 1941.
The act focused solely on allowing conscription for defence at home.
The government was later given permission to conscript for service abroad when Canadians held a plebiscite on the issue in 1942. A clear majority of 66 per cent of Canadians voted in favour. But Quebecers were adamantly against the idea of mandatory service, with the majority of that province's adult population voting against the bill.
Quebecers also opposed conscription during the First World War. When that 1914-18 battle started, Canada had enough men volunteering to serve in the military, so conscription was not immediately needed. By 1917, however, news of the war's high death toll and images of the grim battlefields of Europe had spread across the country.
The Canadian government realized it needed to find a way to increase the number of troops abroad. Prime Minister Robert Borden's solution was conscription, which became the biggest issue of the 1917 election.
Liberal leader Sir Wilfrid Laurier, Quebec nationalist Henri Bourassa and the majority of the Quebec population were strongly opposed.
Despite the vocal opposition, the Military Service Act was passed in September 1917, and all men aged 20 to 45 could be drafted. Riots occurred in both Montreal and Quebec City as a result.
Knowing how sensitive the issue of conscription has been in Canada in the past, what could mandatory service look like today? Would it even be possible? Would young people in this country share the same willingness to serve their country as the members of BTS have shown in South Korea?
My dad has always been an inspiration to me. I grew up admiring his UN Peacekeeper beret, his military portraits and travel souvenirs in our old photo albums.
My dad enlisted in the Canadian Armed Forces when he turned 17. He started his basic training when he turned 18 at CFB Cornwallis in Nova Scotia before serving for seven years as an armoured crewman and photography technician.
During his time in the military, he travelled to Germany, Turkey, Israel, Egypt and Cyprus with the United Nations Forces Cyprus (UNFCYP). He also served time in Gagetown in New Brunswick, as well as in Alberta at bases in Wainwright, Suffield, Cold Lake and Calgary.
My dad has always been an inspiration to me. I grew up admiring his UN Peacekeeper beret, his military portraits and travel souvenirs in our old photo albums. Amongst the photos, yellowed hand-written notes and dog tags he wore remain untouched for many months at a time — until I inevitably pull out an album during my visits home.
My interest in my dad's military career encouraged me to learn more about becoming a military Public Affairs Officer. With my background in communications and journalism, I thought the role could be one way to give back to my country.
The idea of mandatory enlistment, however, always made me nervous. I think enlisting as a PAO would give me more control over my career, whereas mandatory enlistment might put me in a different role depending on need.
Canada's vast geography requires it to maintain a larger military force. What then, could conscription look like if there was ever a need to enforce it again in this country?
The Canadian Armed Forces plays a military role and also helps communities across the country in times of need. When a natural disaster hits, the military is there to provide relief. Canadian reservists and the Disaster Assistance Response Team (better known as DART) often help support these efforts. 
Perhaps this branch of the military could become mandatory for young people as the impacts of climate change and natural disasters become a larger part of our daily lives.
There are other models of mandatory service around the world. Israel requires men to serve in the military for 36 months and women for 21 months. In Switzerland, every man has to serve in the military for at least 260 days.
Austria requires six months in the military or nine to 12 months of community service if an individual cannot pass physical tests or if they declare themselves a pacifist.
I think Canada could benefit from having young people serve in some capacity. Maybe it's one to two years of community involvement. Helping to provide clean drinking water to rural and Indigenous communities, helping to plant trees, participating in shoreline cleanups and natural disaster relief are just some examples of the ways young Canadians could serve their country.
In 1977,  then senator Jacques Hébert and federal defence minister Barney Danson developed Katimavik, a program that championed the idea of community service as a way to contribute to youth development and civic engagement.
In one year, Katimativik mobilized 1,000 participants who worked in more than 40 communities.
The program has now shifted towards helping young people transition into their working lives. However, the model from the 1970s and 1980s could be an inspiration for the kind of community service work that might be promoted under mandatory service to the country.
Not only would this kind of service create more empathy among young Canadians for one's neighbours, but it would also be a way for the nation's youth to work together for the benefit of their own communities.
Canada is not at war. However, there are places and people across the country that might eventually need the help of the military. Conscription, whether for military or community service, could be a solution.
If members from one of the most influential bands in the world can serve their country, should Canadians think more about what such service means to them? I think the members of BTS are examples not just to South Korean youth, but to young people around the world.
The members of BTS stand up for young people and the issues important to them through their actions and the lyrics of their songs. Their commitment to serving their country and the messages they incorporate into their music set a standard for being a good role model and a good global citizen.
While the BTS members fulfill their conscription requirements, I will be waiting for their eventual return — inspired by their actions to better serve my own community here in Canada.
---
More Stories