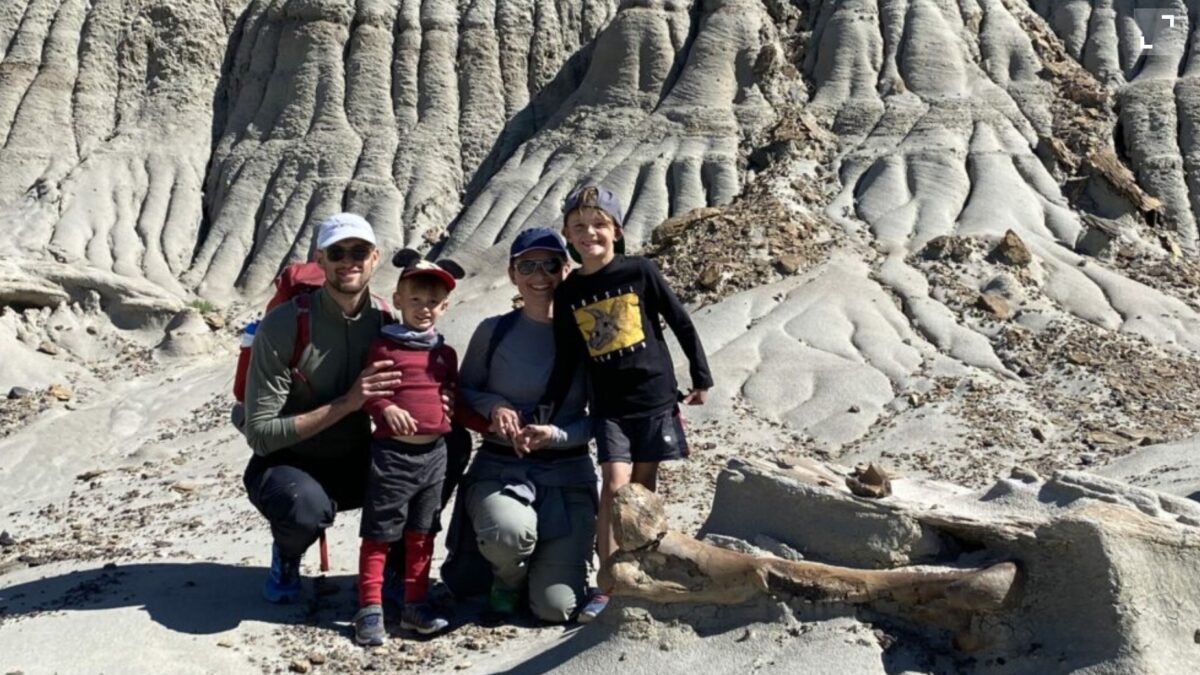 Five Canadian families have embarked on a journey to reduce their carbon emissions to net zero with the help of Canadian Geographic magazine and its publisher, The Royal Canadian Geographical Society.
The program "Live Net Zero" began in September with the aim of helping Canadians reduce their carbon footprint at home and in their lives, thereby helping Canada reach its national emissions reduction goals. 
In 2020, the federal government announced Canada's emissions reduction goal of net zero by 2050.
Net zero doesn't mean that there will be no emissions of greenhouse gases. According to the United Nations, "put simply, net zero means cutting greenhouse gas emissions to as close to zero as possible, with any remaining emissions re-absorbed from the atmosphere, by oceans and forests for instance."
So although there may be carbon dioxide produced by activities such as from eating meat, certain actions can be taken to reduce or offset those emissions, explained Aran O'Carroll, the RCGS's national director of government relations and environment and one of the organizers of the challenge. 
That way, said O'Carroll, "those things which we cannot stop doing that create greenhouse gas emissions are offset by the significant carbon sinks that we're able to create through various mechanisms."
Planting trees is an example of creating a carbon sink.
For Jennifer Pistor and her family, who live in New Westminster, B.C., the challenge is a way for them to see if they can do more to help protect the planet.
"My side job is I work in the fashion space writing about flow and sustainable fashion," said Pistor. "And so I have found that through all I've been learning in that arena, that it branches into a lot of areas of our lives. When I saw this (challenge) on social media … I talked to my husband, and I said, you know, this may be something we should try as a family. … We know there's more we can be doing always."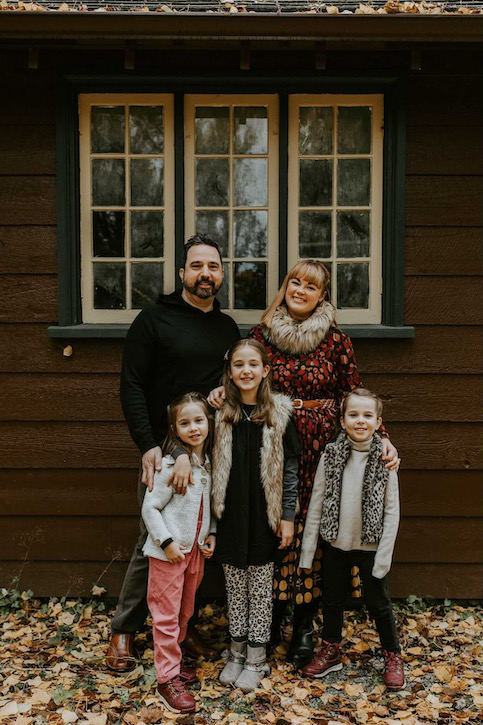 Before joining, there was a lot of preparation by the Pistors, including taking notes of how they lived life normally. 
For the first challenge, they were tasked with keeping track of commuting, which they calculated at 165 kilometres per week. 
Over the course of the 10-week challenge, which ends Nov. 27, the Pistors have found ways to reduce their baseline commuting — and thus their carbon emissions — to 50-60 kilometres per week. 
Like the Pistors, Ania Kania-Richmond and her family, from Red Deer, Alberta, chose to join the challenge because it symbolized a core value for them: living in a sustainable and minimalist way, ever conscious of the environment.
"My husband brought it to my attention, and he said, 'Hey, look at this really neat thing that Canadian Geographic is doing, and he said, 'What do you think? Should we apply?'" recalled Kania-Richmond. "I thought, yeah, this totally aligns with who we are and what we do and what we think is important."
View this post on Instagram
Before starting the first challenge, Kania-Richmond said she and her family were under the impression that they didn't use their car much. They soon realized that almost 60 per cent of their travel time was spent in a car, which is a hybrid. 
"I think it really caught us to say, you know, we keep talking about we're this environmentally conscious family, and we do a lot of walking, and yet our carbon emission footprint's pretty big nonetheless," said Kania-Richmond.
The experience caused the family to reflect on the various ways they can reduce their emissions even when using their car is necessary. The reductions can come from, for example, carpooling or planning ahead to cut two or more trips to Calgary into one.
Individual change is not enough
Although the challenge encourages individuals to reduce their emissions, it will never be enough to solve the planetary crisis.
"Individual action, while it's important, it needs to be in the context of a larger systemic change," said Moe Kabbara, director of electrification at Transition Accelerator, a pan-Canadian charity that works with groups across the country to build viable transition pathways to a net-zero future.
According to Kabbara, there would need to be a complete societal makeover to achieve net zero.
"The order of magnitude of change that we see will require industry, government, civil society, everybody to come together," said Kabbara, "and actually create the new systems that are going to be compatible with that zero."
According to Kabbara, the 2050 goal the government has pledged will not be easy to reach. 
"There's nothing stopping us from achieving that," he said. "There are challenges politically, economically and socially. … That's why change needs to come from the government, industry, labour and civil society coming together to basically develop out green industrial futures."
Before the 2050 goal is reached, the government must first reach its 2030 goal, which O'Carroll is not very optimistic about.
The government is targeting an emissions reduction of 40 per cent below 2005 levels by 2030.
The levels in 2005 were 747 megatonnes of carbon dioxide, Statistics Canada reports.
This means that by 2030, Canada's carbon emission would need to be lowered to 298.8 megatonnes of carbon dioxide. Yet in 2022, Canada's greenhouse gas emissions were down to only 672 megatonnes, the government's Greenhouse Gas Sources and Sinks report reveals.
"To be frank … it requires everyone to be thinking about how we're reducing our emissions. And we have public policy announcements that aren't consistent with that going on," said O'Carroll. 
If the government does not reach the targets set out for 2030, it is unlikely the country will reach the 2050 targets, said O'Carroll.
Since the goal is so ambitious on a national scale, but individual actions will never be enough to achieve overall net zero alone, he said.
"While individuals cannot solve this climate crisis or can't help Canada meet its emissions reductions goals by themselves, the inverse is also true — which is that if (other sectors) did their part, we wouldn't meet our emissions reductions goals unless individual Canadians also contributed," said O'Carroll.
---
More Stories