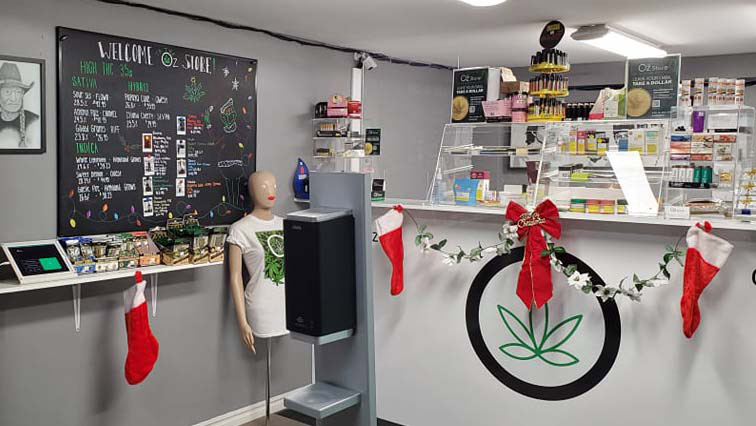 Christmas came early for legal cannabis stakeholders in Ontario. Late 2021 statistics showed that for the first time since the 2018 legalization, sales in the province's legal cannabis market overtook those of the illicit cannabis market.
Meanwhile, consumers who helped the province's cannabis regulator, the Ontario Cannabis Store, reach this milestone are being left in the dust. Canada's market has been structured in a way that sows corporate seeds, overseeing a proliferation of conglomerates with fun-sounding names that mask less-fun-sounding parent companies looking to make a quick buck (or billion) off bud. 
The company Altria is not very recognizable to many. Maybe Marlboro, one of Altria's many tobacco-producing subsidiaries, will ring a bell. In 2018, at the dawn of cannabis' legalization, Altria spent $1.8 billion to acquire a near-half stake in Cronos Group, a multinational company aiming to sink its roots in Canada's fertile cannabis industry.
This has led to some foreshadowing of a future cannabis market mainly consisting of larger corporate interests, creating a sort of 'Big Tobacco 2.0.' This is not what the cannabis industry seems to want its image to be. Current brands appeal to concepts of authenticity, nature and wellness in their advertising and product naming. 
Adding tone-deaf corporations and their marketing departments to an industry swamped with niche-oriented products has translated to ridiculous marketing exercises and massive deficits.
Hexo, the largest supplier of cannabis to Quebec's SQDC, appeared in the news recently for posting first quarter losses of nearly $117 million. This overall failure is only compounded by an auditor's report that raised doubts about the company's ability to continue operations, citing a lack of "effective internal control over financial reporting" as a catalyst for the company's revenues consistently going up in smoke.
Ontario's cannabis market is growing despite being stifled in its early years, and now is the time for Canadians to choose between buying cannabis products from the Marlboro man, or from farms in Canada.
During the same period when the company was bleeding money and shareholders, it apparently saw fit to compensate its executives with millions extra in 2021. MJBizDaily.com reported that Hexo's former CEO Sebastien St. Louis made $11.2 million this year, a year-over-year increase of 26 per cent.
While Hexo provides a valuable blueprint for how not to run a large cannabis company, real structural issues are better explored in the market's larger systems, within governing regulatory agencies such as the OCS.
The hybridized structure of Ontario's cannabis market offers a government-run online store, as well as a network of independent "brick and mortar" stores. The number of physical locations where it is possible to purchase cannabis has grown exponentially, from 53 locations in March 2020 to 1,115 as of September 2021.
Including the OCS as a middle man has resulted in a system in which physical locations order from the OCS in bulk purchases — paying provincial HST — to then sell products to Ontario consumers with the same sales taxes. This creates a windfall of extra tax revenue from the cannabis products sold in Ontario, but also has the potential to saturate the market, where the number of cannabis stores operating exceed the local demand.
Shrinking the potential profit margins of the rapidly growing number of retail stores while consequently rewarding licensed producers able to scale up in the initial stages of the legal market is counter-productive to building a self-sustaining cannabis industry. It provides a playing field skewed towards foreign corporate interests instead of grassroots, Canadian enterprises. During the ongoing federal review of Canada's cannabis industry, the government would do well to reexamine its market priorities on federal and provincial levels.
Ontario's cannabis market is growing despite being stifled in its early years, and now is the time for Canadians to choose between buying cannabis products from the Marlboro man, or from farms in Canada. A system as simple as a 'Canadian-Owned' label on packaging could help consumers distinguish between growers owned by Canadian, tax-paying organizations versus those owned by multinational corporations that are just as likely to have their name show up in the next 'Panama Papers' leak as it is on the shelves of cannabis stores in Canada.
Cannabis has shown great potential in Ontario and beyond, and it is up to the government to nurture this budding market towards greener pastures.
---
More Stories