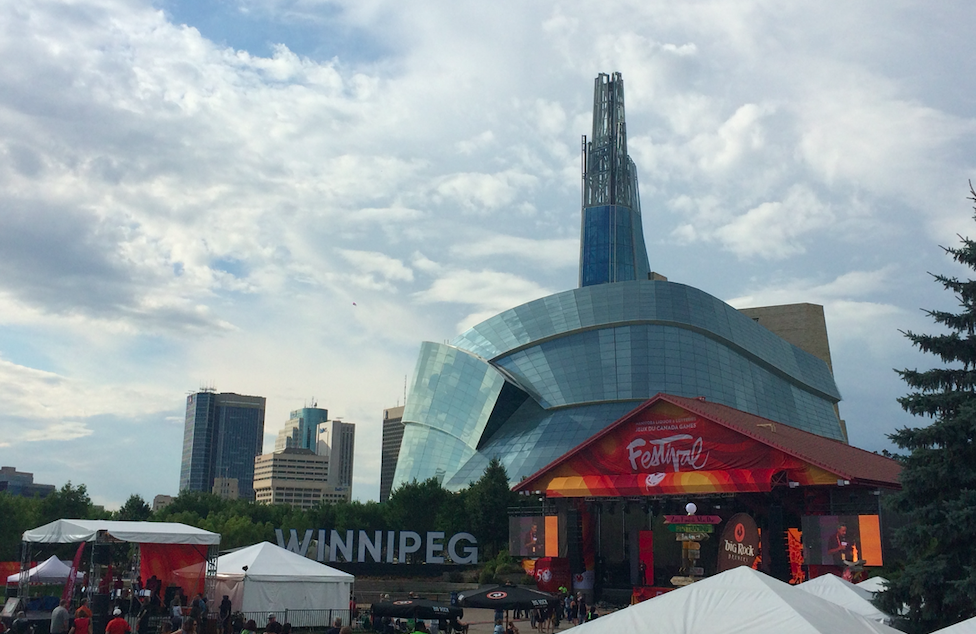 WINNIPEG — Pride Winnipeg announced this week that it would be re-evaluating its relationship with the Canadian Museum for Human Rights after accounts emerged that the museum hid LGBTQ2S+ content upon request.
"Very disappointed and very hurt," said Barry Karlenzig, the president of Pride Winnipeg, when asked how he felt about the exclusions. "How can a museum that is there for human rights, allow companies, schools, to state what can and cannot be seen?"
The museum, located in Winnipeg, accepted requests from certain tour groups to skip LBGTQ2S+ exhibits, according to a CBC report. This included tour guides being told to physically block display cases.
"It was a shock," Karlenzig said. "How could this be done?"
In a public apology issued on June 19, the museum's executive acknowledged that the facility had "accommodated some school groups who requested adapted school programs that excluded — or even hid — LGBTQ2+ content."
The museum further admitted: "This practice was wrong and was ended. This practice is contrary to the Museum's mandate, and contrary to everything we stand for as a museum for human rights. For breaking the trust that was extended to us by the LGBTQ2+ community, our visitors, our staff and volunteers, our members and donors, and for the hurt and harm this betrayal has caused, we apologize. We failed in our responsibility as leaders."
Pride Winnipeg was supposed to host this year's Fierté Canada Pride, a national celebration of pride and a human rights conference, at the museum. In May, the event was pushed until 2022 because of restrictions on public gatherings as a result of COVID-19.
Then, this week, Pride Winnipeg pressed pause to reconsider its options for locating the event.
The board "decided to halt any contracts going forward for 2022," said Karlenzig, in response to emerging accounts of discriminatory activity. Fierté Canada Pride was set to include a welcome reception at the museum, as well as tours of its exhibits. Now, however, the organization is re-evaluating.
'Shock and sadness'
The LGBT Purge Fund, an organization that represents LGBTQ2S+ employees forced out of their jobs in the federal public service in Canada, has also said its officials are "monitoring the situation" in Winnipeg closely.
An exhibit focusing on the purge — a period spanning from the 1950s to the 1990s, during which many members of the Canadian Armed Forces, the RCMP and the public service were fired because of their sexuality — is in the works.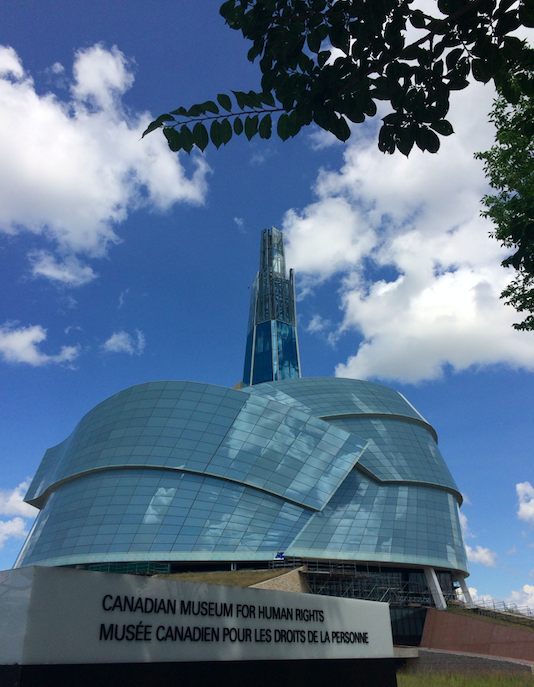 But The LGBT Purge Fund is now also reconsidering any collaboration with the museum.
"We react with shock and sadness to the allegations of workplace racism and homophobia at the CMHR," the organization said in a prepared statement. "The allegations are very serious and must be met with an equally serious response."
Earlier this month, former employees also came forward saying that they had experienced racism while working at the CMHR.
In response to Pride Winnipeg's decision this week, the museum acknowledged the need to tackle systemic discrimination.
"We understand and respect the desire of Pride Winnipeg to see the museum move beyond words to demonstrate a commitment to eradicating systemic racism, homophobia and discrimination — including that affecting people with diverse sexual orientations and gender identities — from our workplace," said Maureen Fitzhenry, the museum's media relations manager, in an email.
Karlenzig, however, said he wants to see more action from the museum. "Actions speak louder than words," he said. "True showing that they're there to make a change, they're there to ensure that they're representing all Canadians."
He added that the CMHR should take a more active role in working with the LGBTQ2S+ community.
"Not only just the Winnipeg community, the Manitoba community, but the community of Canada as a whole. When we're representing a national event, everyone needs to feel welcome at that venue," he said.
"And as of right now, we don't."