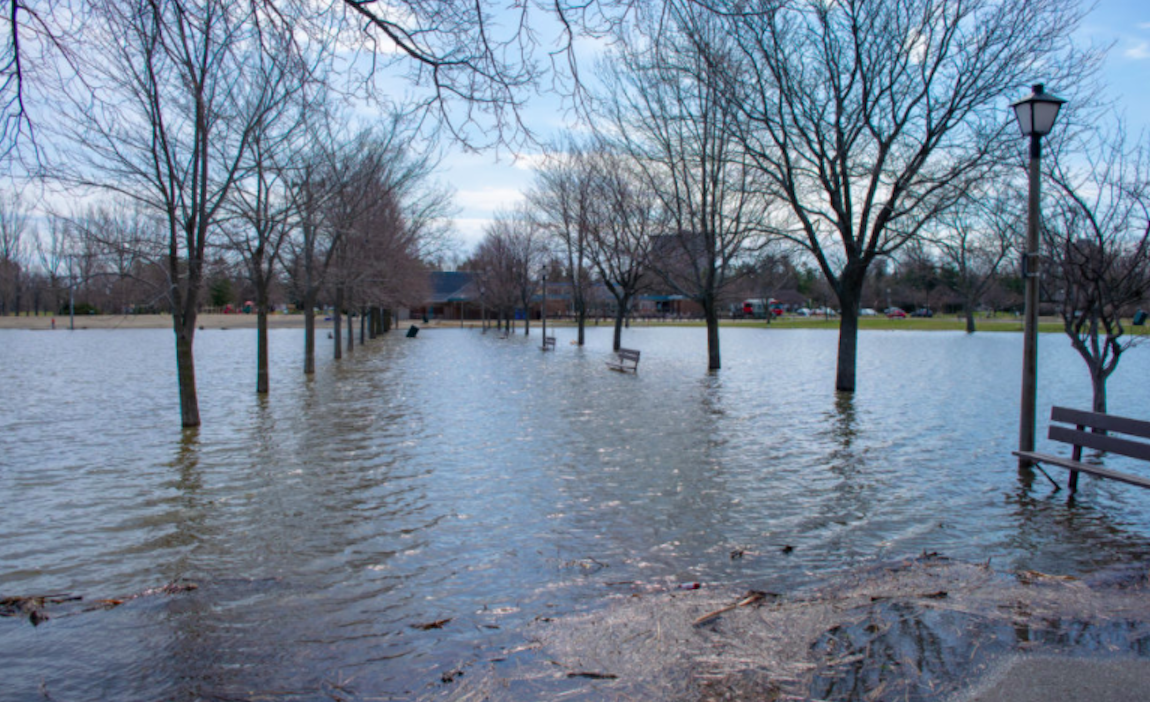 Ron and Judy Claus have owned a small cottage on the Moira River, just outside of Belleville, Ont., for more than 10 years. In that time, the house has flooded three times.
"It's really nuts," said Judy.
When flash floods hit Lake Ontario in 2013, the "water was up so high it was on some streets," said Ron.
"It was terrible," she recalled.
Sitting on a slight hill, the Claus cottage was spared from the worst of the flooding. But a substantial amount of water still seeped in through the floor of the garage. Ron remembered one moment when he reached down to fish out some possessions floating in the water.
A couple of days afterwards, Ron spotted blood in his urine and was rushed to an emergency room, where he spent the next week slipping in and out of consciousness. Fortunately, he recovered. He had contracted an E. coli bacterial infection, likely from an overflowing septic tank at a nearby trailer park, Judy said.
Efforts to combat disasters like the one experienced by the Claus family seven years ago have been focused primarily on disaster relief, rather than prevention.
That said, in an effort to come up with more long-term solutions, the federal government launched a $2 billion disaster mitigation and adaptation fund in 2017.
The federal government also offered an additional $120 million to flood-prone communities across the country last summer.
But with water levels rising unpredictably, coming up with long-term strategies is complicated and costly, according to Joseph Desloges, professor of Earth Sciences at the University of Toronto.
"The big issue is what we're seeing is greater variability in highs and lows," he said. "That's exactly what a warming world will produce — is greater range and extremes and a difference in timing."
Ontario's waterways have responded "very slowly" to rising water levels. Desloges attributes that to the size of basins like the Great Lakes, which can accommodate a lot of increased volume from melting snow and rain. But these slow changes mean that recovering to normal water levels also takes longer.
"If you have a few years of very wet and very cool conditions, those can persist for many years after because of the long-term effect," said Desloges.
Because of the size of water systems like Lake Ontario and the Ottawa River, they are rarely analyzed and surveyed by engineering teams, according to Mark Bassingthwaite, president of Resilient Consulting Corporation.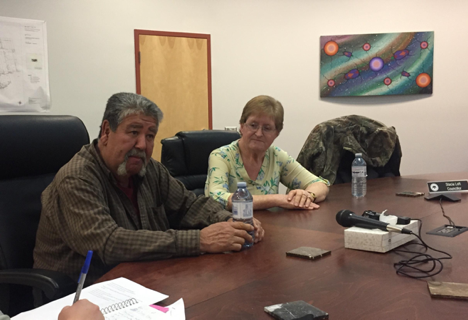 "It's such a big system that I think they manage the lake a little more reactively," he said.
Flood plain mapping, which Bassingthwaite has performed for local municipalities in the Greater Toronto Area, should help local governments avoid disaster by advising against construction projects in at-risk areas.
But housing built before 1980 — when restrictions against building on floodplains were introduced — remains a challenge, said Bassingthwaite. Today, with the help of mapping technology, developers need special permission from conservation authorities before building anywhere near a floodplain zone.
Before the 1980s, Bassingthwaite said that "development just kind of occurred willy-nilly. People would say, 'Oh, I want to live right beside the river,' and they would build a house right there." Many of these developments would never be permitted under current policies, he added.
100 year storms
The process of mapping floodplain zones is based on anomaly events, dubbed "100-year storms." Ontario's current floodplain zones were drawn in the wake of Hurricane Hazel, which hit Southern Ontario in 1954.
But with Lake Ontario's water levels reaching historic highs in 2019, floodplain zone maps will likely have to be redrawn, said Bassingthwaite. While data is constantly collected on these changes, the government is more likely to react to catastrophic events like Hazel, rather than incremental warning signs.
Following record flooding in 2019, the Ontario government commissioned an independent review, which determined that the biggest cause was the "sheer amount of water (snow and rainfall)."
"That's what's going to be more common and more frequent — is earlier and more significant snow melt as a result of climate change," said Desloges.
The provincial report suggested that environmental conditions were to blame for the 2019 flooding, concluding that "human error" was not a factor.
While the review applauded the efforts of water managers in mitigating the extent of flood damage, it made several recommendations about how future floods might be prevented. This included the use of new technology in assessing flood risk zones, legislation requiring at-risk properties to be identified to the public, and conservation efforts to protect green infrastructure proven to reduce flooding.
Provincial and municipal governments are usually responsible for flood prevention. But the federal government is currently working through a special committee to help bridge the gaps between legislation.
The committee will connect government departments responsible for localized water issues, encouraging the development of informed, integrative mitigation measures.
"We must go beyond disaster response and recovery and focus on proactive prevention and mitigation measures that will result in risk-based, cost-effective solutions to protect our communities," Karine Matel, spokesperson for Public Safety Canada, said in an email.
This is easier said than done. Many people who live in older places — those most prone to flooding — may not have the means to move. The cottage owned by the Claus family is more than 70 years old.
The federal government has plans to help these people in two different ways. The first is to create a low-cost insurance program for people living in "high risk flooding" areas, said Matel. The second is to develop a plan to help resettle people who live in high-risk zones in another, flood-free location. Both approaches were proposed in Public Safety Minister Bill Blair's mandate letter when he took over the federal portfolio in November.
But Bassingthwaite said he has a simpler solution.
"Don't allow people to live in hazard areas."
---
More Stories