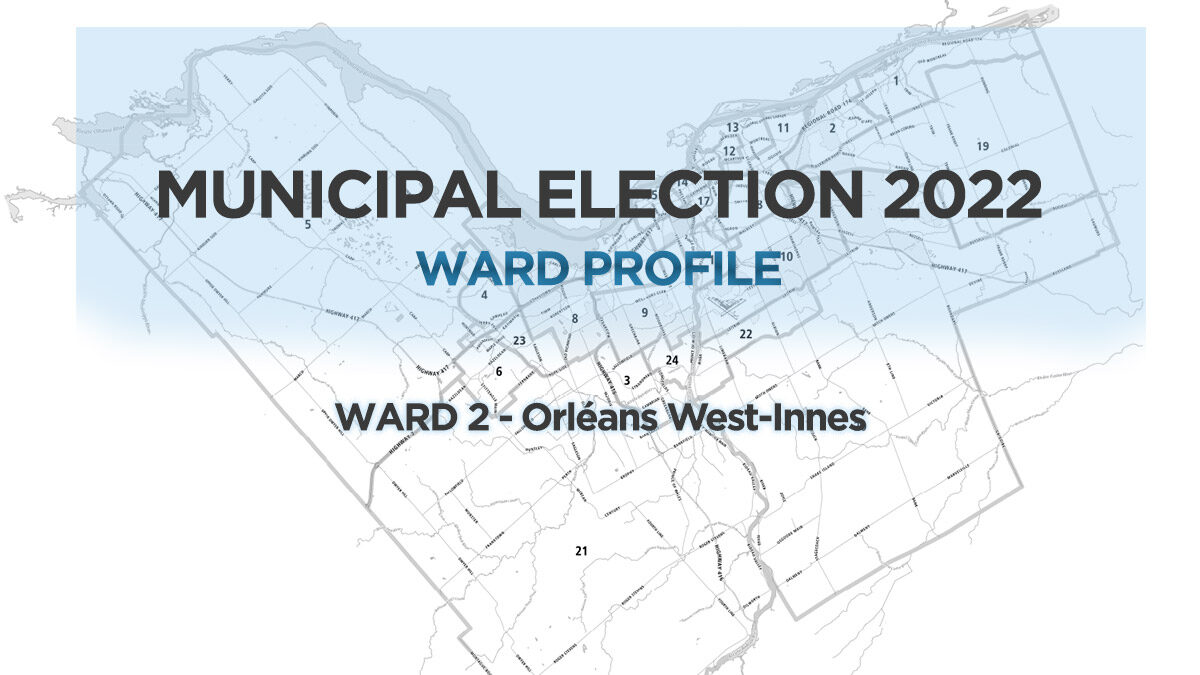 Where is it?
When voters head to the polls for the Oct. 24 municipal election, residents of the ward that was formerly known as Innes will be casting their ballots under their new ward name Orléans West-Innes. Situated in the east end of the city, the ward includes the western half of the Orléans suburb, Blackburn Hamlet, Chapel Hill, Hiawatha Park and Orléans Southwest.
Who is running?
Laura Dudas appeared poised for an unopposed return to city council when, just days before the nomination deadline, two rivals entered the race. Lori Stinson, a University of Ottawa professor whose research areas include climate change, gender-based violence and immigration, has been endorsed by Horizon Ottawa. Recently retired,  Chris Fraser was a federal public servant for nearly 40 years. He also served as an executive member of the Blackburn Community Association.
Former journalist Dudas won her bid for city council in 2018 and later became Deputy Mayor. She served on several committees and was the vice-chair of the city's finance and economic development committee. Dudas was investigated for campaign finance violations after a member of the public filed a complaint related to the 2018 election. She was charged with four offences under Ontario's Municipal Elections Act; she pled guilty to two of the charges and was fined $1,000 in January 2021.
Demographics
A City of Ottawa profile of the ward shows that 44,930 people live in Orléans West-Innes, in 17,200 households. According to 2011 census data, about 75 per cent of the population is white, with a third of the residents identifying as francophone. The median income is around $45,511 ($59,923 adjusted for inflation today).
Key issue: Transit
The most important issue to many residents is public transit.  Cuts to some bus routes have made commuting difficult, especially for students and seniors. Transit fares continue to rise as ridership declines. Exacerbating the situation are problems related to the LRT expansion project. All three candidates have identified public transit as a priority.
Landmark
Much of the eastern swath of the Greenbelt is in Orléans West-Innes. If the landmark you are looking for is a polling booth, Ottawa's 'Where do I vote' search tool — found here — offers voters key information. More general information for municipal voters is available here.
---
More Stories