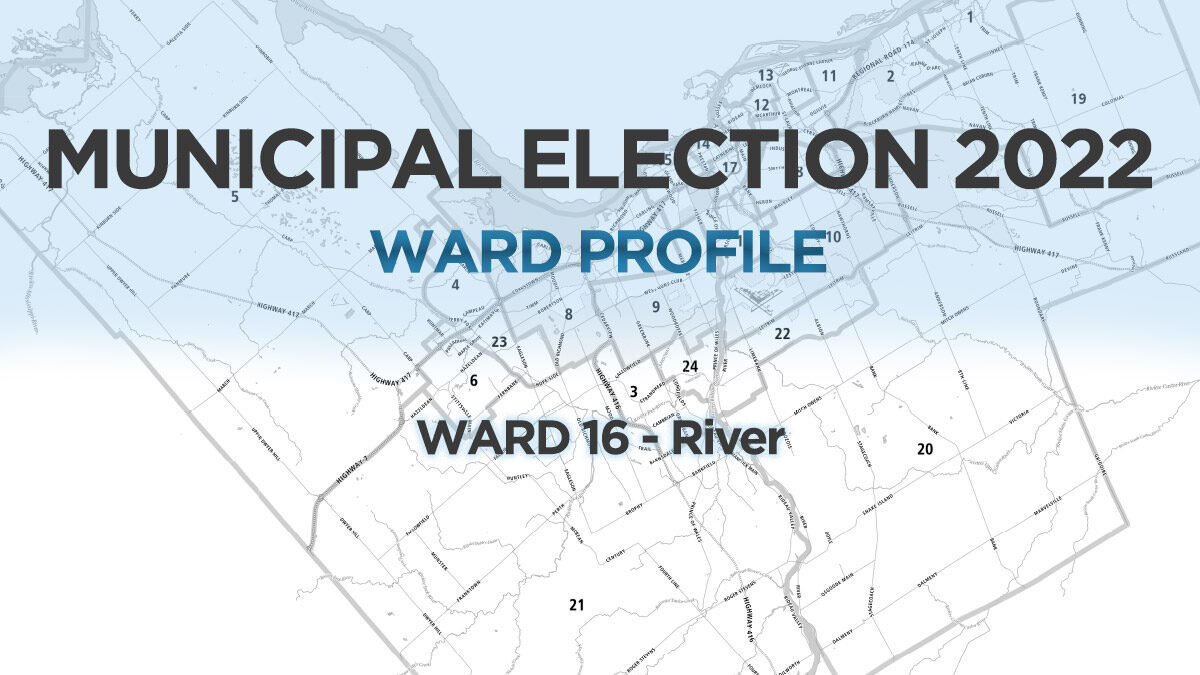 Where is River Ward?
River Ward encompasses a south-central section of the city that includes neighbourhoods such as of Carlington, Central Park, Carleton Heights, Mooney's Bay and Riverside Park. The ward is home to 49, 427 people. Two landmarks are the Central Experimental Farm and Hog's Back Park. Its current councillor, Riley Brockington, has served since 2014 and is running in the Oct. 24 municipal election.
Meet the Candidates
Brockington, a River Ward native and University of Ottawa graduate, has pledged to deliver more predictable taxes and dependable public transit if he is re-elected to a third term. He has highlighted a need for sidewalk, road and bicycle infrastructure upgrades within the community and says he'll push for expanded library and community services. 
Alex Dougal
Dougal says what sets him aside from other candidates is his commitment to raising important issues within the ward, namely transportation and housing. Originally from Newfoundland, Dougal is an entrepreneur, former firefighter and is involved in the Royal Canadian Army Cadet Program. He has encouraged all Ottawa residents to be active and informed voters.
during this municipal election.
Ottawa native Sabourin has lived in River Ward for the past 15 years. He recently completed a Master's degree in climate change and has been a climate policy analyst for the federal government. He wants to tackle housing and transportation problems by implementing new non-profit homes, bike-sharing and reliable transit.
River Ward residents can cast their vote from 10:00 a.m. until 8:00 p.m. on Oct. 24th at the voting place listed on their voter verification letter. Those who did not receive a verification letter can call the elections office at 613-580-2660.
---
More Stories