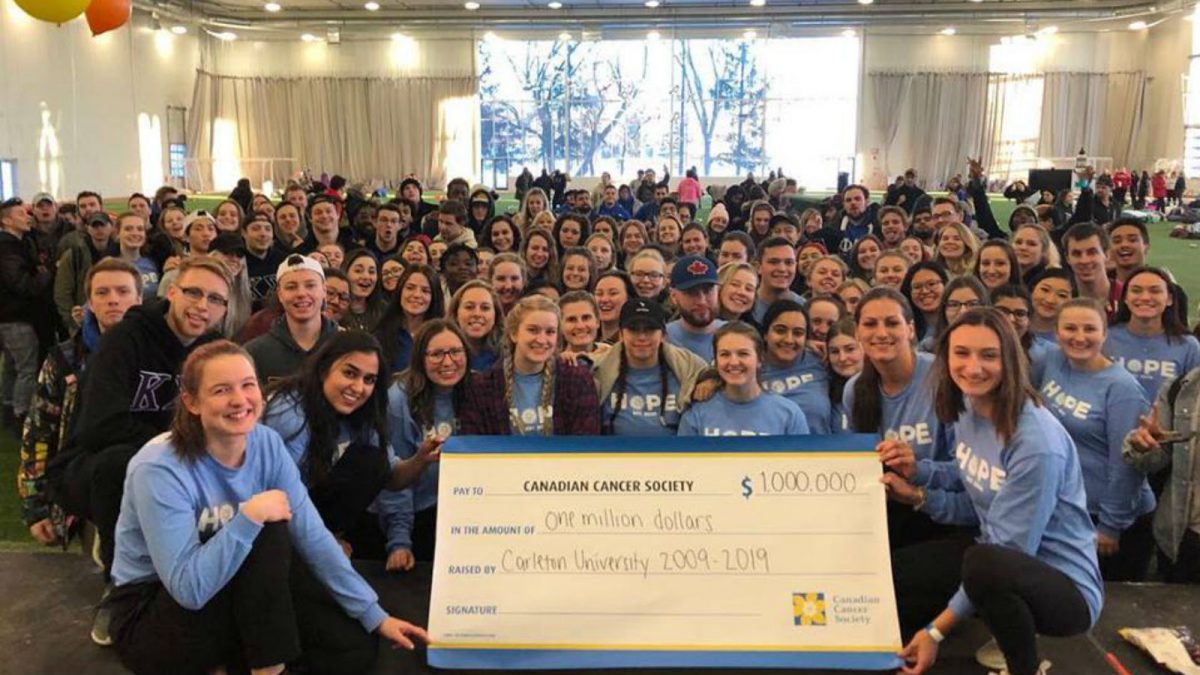 Carleton University's Relay for Life has reached a pinnacle no other no Canadian post-secondary institution has ever done — the group has raised $1 million in a decade.
Carleton began participating in Relay for Life in 2009 led by two students at the time, Komal Minhas and Heather Page, who decided to make a difference.
"At 7 a.m., during our closing ceremony, we were so proud to roll out the cheque in front of all the participants stating that we had surpassed our goal of $1 million in 10 years," says Lucy Ryan, member of the Relay for Life planning committee after this year's event earlier this month.
"Everyone knows someone who has had cancer. This may be your mum, dad, best friend, an aunt. The event signifies hope; hope for a cure and hope for an end to cancer."
Relay For Life has been the Canadian Cancer Society's signature fundraising event for the past 20 years, the society said on its website. The society says that nearly half of Canadians can expect to be diagnosed with some form of cancer in their lifetime. The relays involve volunteers who raise money while walking.
The university's Relay for Life committee is not slowing down after reaching this milestone, however. It has already begun planning next years' event.
---
More Stories