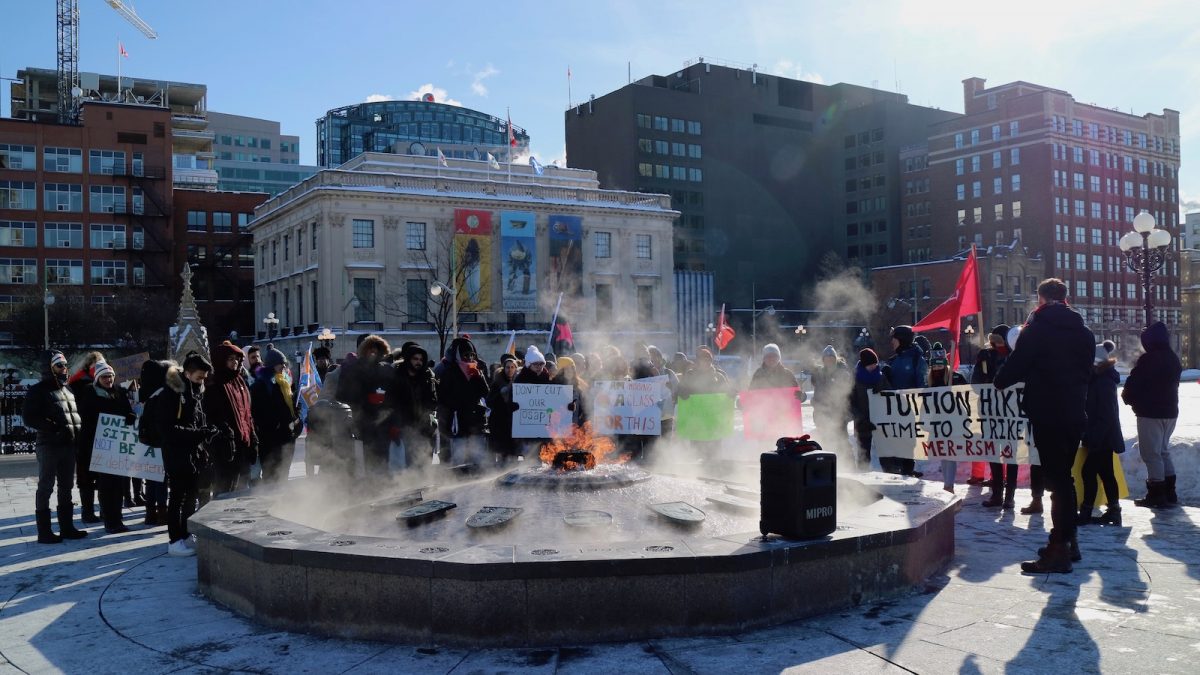 Katherine Edwards, a second-year psychology student at Carleton University, first learned about the changes to her student grants when she was at a dental office. For her, the changes will mean a temporary goodbye to school next year.
"Who knows how long it is going to take me to save $7,000? At that point I probably wouldn't want to [come back] anyway," she said.
After confirming the news, Edwards considered giving up her dental fillings to save money for school.
"I really shouldn't have to choose between my dental hygiene and going to school. That's a horrible position to put someone in," she said.
On Jan. 17 the Doug Ford government announced changes to the Ontario Student Assistance Program (OSAP), a financial-aid program that helps eligible students pay for post-secondary studies.
How did the changes come about?
On Dec. 15, 2018, Ontario Auditor General Bonnie Lysyk's released her 2018 Annual Report. The report stated the cost of OSAP non-refundable grants had risen 25 per cent over the previous year.
The Ministry of Training, Colleges and Universities introduced major changes to OSAP in the 2017-18 academic year to make post-secondary education more affordable for students from low- and middle-income families.
Under the 2017-18 changes the Liberal government projected in the 2018 Budget that OSAP would cost the province $2 billion annually by the 2020-21 fiscal year, a 50 per cent net increase from the 2016-17 cost.
In the report, Lysyk said it could not be determined whether the changes actually helped improve access to post-secondary education by people in financial need.
What are the changes exactly?
In January, the Ontario government cut tuition 10 per cent for all domestic students next academic year. This reduction will leave a hole in college and university budgets.
"The gimmick is to get you to love them for cutting your tuition, but because you [the government] are not funding it, they are not giving the colleges and universities any additional money to finance it," said Ottawa Centre NDP MPP Joel Harden.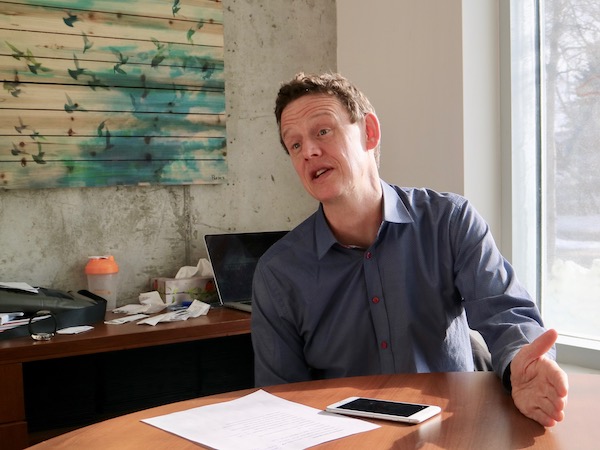 International students whose tuition fees are the most expensive and are not regulated may also be affected, said Trina James, treasurer for the Canadian Federation of Students.
"A lot of institutions are going to look for different ways to cover the difference and the lack of funding from the government," she said.
At the same time, the Ontario government is reducing the cut-off from $175,000 to $130,000 for OSAP grants and loans. The new cut-off will mean if a family's annual income is $130,000 or more, the student isn't eligible for a grant. The government said this will give more money directly to those who are in need.
The program is also changing the grant-to-loan ratio to a minimum of 50 per cent. This means students will receive more loans than grants, ending free tuition for low-income families.
The ministry says that OSAP will also change the definition of independent students to an individual who has been out of school for six years. It means that a student could be 24 and still be considered dependent upon their parents and will receive less in grants from OSAP.
Students used to have six months after graduation before starting to pay back loans. This grace period will now be eliminated.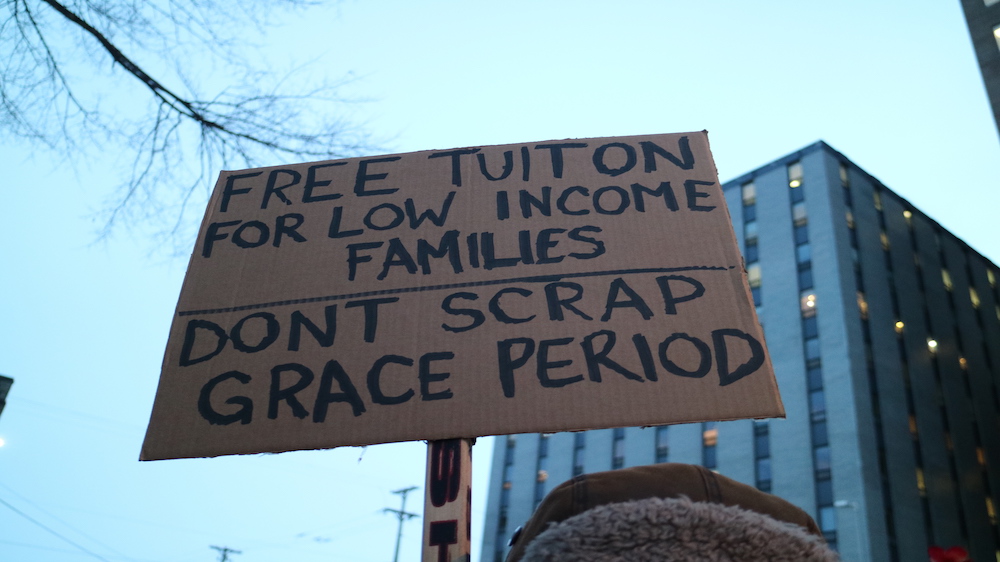 Edwards is disappointed by the elimination of the grace period. "I will start to accumulate interest the minute I walk across the stage," she said.
Harden said he opposes the government's plan. "The changes to OSAP are only going to hurt the poorest students, and they are going to lead to worse services on campuses," he said.
How will the changes affect students?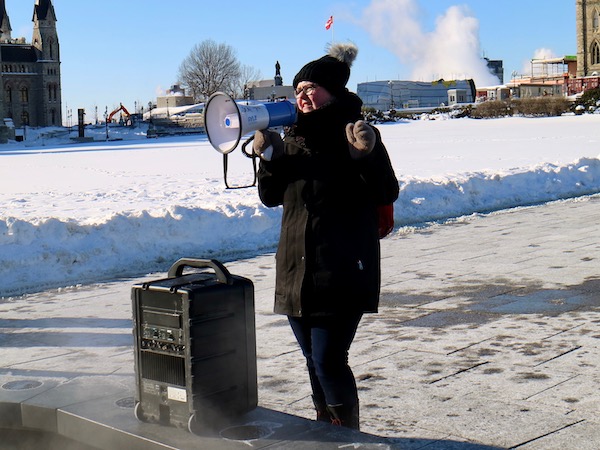 From the ministry's data, OSAP issued non-repayable grants to 40 per cent of full-time, domestic students in Ontario from 2017 to 2018.
Edwards is one of these students.
She qualified as a low-income student whose family makes around $50,000 annually mean she received a full grant covering her tuition under the previous OSAP policy.
"I know it sounds dramatic, but I have to drop out if they don't reverse the changes," Edwards said. "Because I don't get a single penny from my family."
Sometimes, Edwards' mother has to work three jobs to make ends meet.
"She is having a hard-enough time supporting herself and my brothers. She wants to help me, but she can't afford it," she said.
Currently, Edwards is working around 20 hours per week, making minimum wage. She said the money she makes is just enough to cover her rent and basic needs.
"The government doesn't think of anything else we have to pay for," she said. "It is not just the tuition."
Current Situation
Ontario tuition fees are the highest in Canada, with a 58 per cent increase between 2006 and 2019.
Student federation treasurer Trina James said these changes won't help students.
"I think a lot of changes are not the best when we are looking at making post-secondary education more accessible for students, because it means a lot of students who benefited from the initial changes to OSAP don't even know if they are able to continue their studies right now," she said.
Students and student groups in Ontario are making efforts to prevent the changes for September.
Harden said he is here for every student who needs support.
"I think it's time to fight," he said.