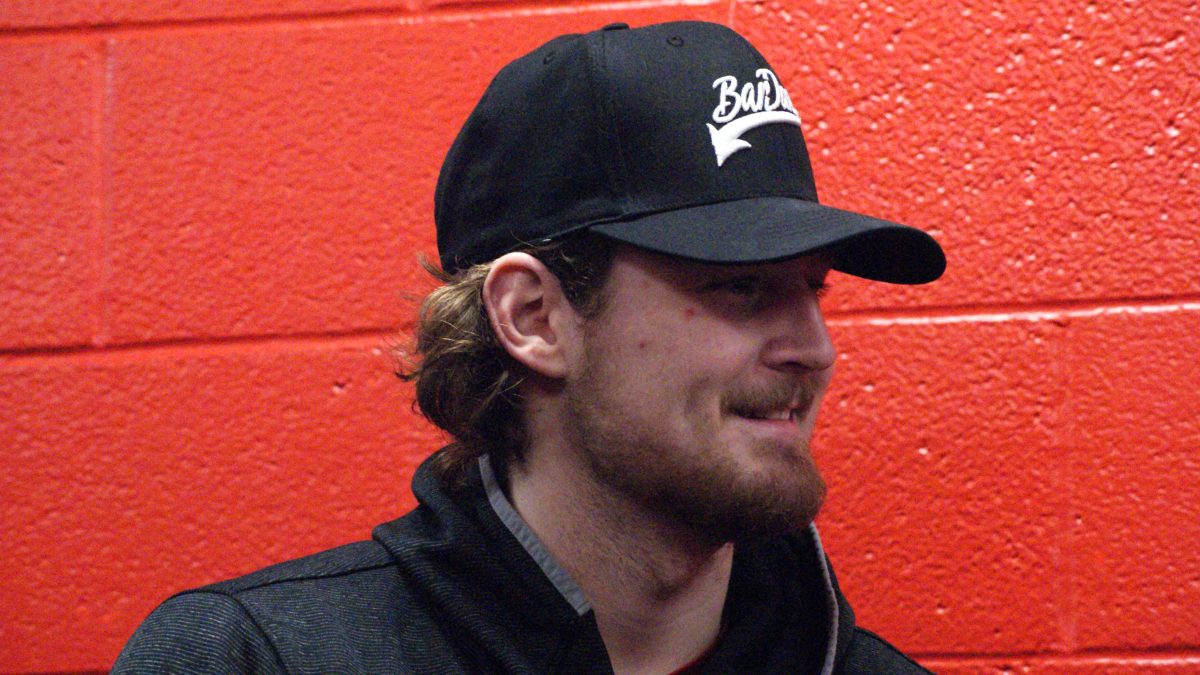 "Fifty-two!"
A man with a ball cap stares back at a crowd of red-and-black jerseys squished shoulder-to-shoulder as cheers compete with the arena's goal siren for airtime.
"Fifty-two!" he yells again to total strangers; a binder full of scrawled statistics balances on his lap as he clangs two cowbells in either hand. It's a Saturday night in February and Ottawa 67's star forward Tye Felhaber has just snapped the puck past the blocker of the Niagara IceDogs goalie. The 20-year-old lets out a "Whoop!" and hugs teammate, and Washington Capitals prospect, Kody Clark. It's 2-1 for Ottawa with nearly two periods to play.
Tye Felhaber's shots on goal are streaming past goaltenders in his final year in the Ontario Hockey League. He is third in Ontario Hockey League scoring, the overall team scoring leader and he has already obliterated his previous record of 70 points with 55 goals, 43 assists and a total of 98 points, with less than 10 games to play in the regular season. Meanwhile, the Ottawa 67's are top of the league, and though many of his younger teammates are already pledged to pro franchises, Felhaber is undrafted. This is his final shot to impress professional scouts.
"In your final year of junior you don't know what to expect," says Felhaber. "It could go really well or it could go really badly."

He's on a goal scoring pace that could better single season OHL totals posted by Toronto Maple Leafs star centre John Tavares and Alex DeBrincat of the Chicago Blackhawks. But while Tavares was breaking records for the New York Islanders at 19, Felhaber's professional career has been slower to take off.
"At 17 and 18, it was tough not getting drafted and not having much success," he said, but he kept pushing. "I think that halfway through last season I picked it up," he says. "That's really when I made up my mind that this is what I want to do for my career."
Felhaber grew up skating on the family farm near Pembroke, Ont. His father flooded the outdoor rink and pushed his two sons onto the ice by the time they were three years old. Tye's older brother Justin plays competitive hockey too at Hamilton College in New York State.
"We spent countless hours on the outdoor rink with each other," says Tye. "Having an older brother in your life, especially two years older, he's always been bigger, faster, more mature.
"He's a really huge part of my success."

Four 67's break across Niagara's blueline, eight minutes into the second period. Marco Rossi dishes to Felhaber, whose one-timer pulls the goaltender out of the net leaving a tap in for Sasha Chmelevski.
Though the Felhaber brothers never got to play competitively together growing up, Tye is getting his chance to be a guide for younger players now. His linemate, Marco Rossi, came to the OHL last summer after playing in the second-tier Swiss League.
"The first few games were a little tough for me," said Rossi, who had to get used to the smaller ice surface. Despite the growing pains, Rossi says that the atmosphere set by Felhaber in the dressing room made him feel welcome, even before he had landed in Ottawa.
"When I got drafted, everyone texted me and said congratulations and 'we're really looking forward to you coming'," he said.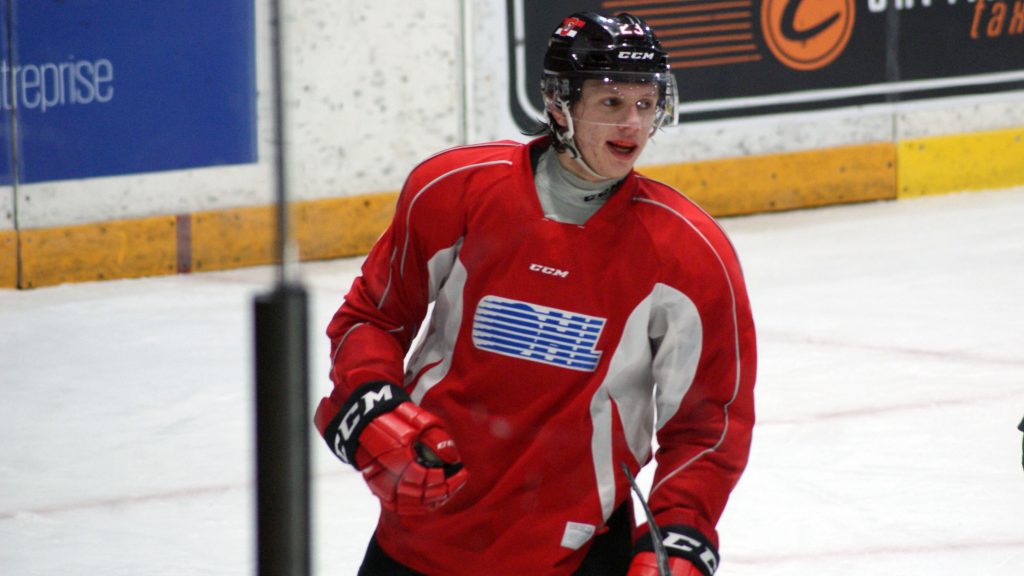 As a veteran of the league and the lifestyle of junior hockey, (most players are billeted because their families are elsewhere), Felhaber knows a team's attitude can make or break a young player.
"It can be stressful living away from home;" he says, "so I try to be there for them and keep the mood light, because you always want somebody there for you.
"Anytime one of the guys wants to talk, or if they're missing home, I'm the one they see."
The 67's recognize his role too. They recently crowned him the "Biggest Clown" in the dressing room. "In my rookie year in Saginaw I had to do a sing-off," Felhaber says. "I ended up doing 'Don't Stop Believin'.' And since I got traded here, that's what I like to do: keep it light."
Even so, while teammates like Rossi and Chmelevski are grinning or scowling on the bench, Felhaber's game face is not angry, not disengaged, just calm.
Eleven and a half minutes into the second period, Felhaber's stick nabs a Niagara pass in the same spot where he scored from eight minutes earlier. One quick touch to control and it's off his stick, this time the goalie's glove-hand is left waving at air. It's 4-1 for Ottawa.
Fifty-three goes the shout again.
With a celebratory yell, Felhaber pumps a fist and points to the 67's fans jumping beyond the glass. They know he'll be gone soon, but they're thrilled by the show he's been putting on.
After the 67's were knocked out of the OHL playoffs last year by the Hamilton Bulldogs, Felhaber skated in four games of professional hockey with the American Hockey League's Laval Rocket. He learned quickly that though he may be a star in junior, the pro game demands even more.
"There's no real freebies in that league and the guys are bigger, faster, stronger," Felhaber says of what he learned from his stint in the professional league.

Former pro-hockey player Brad Smyth can sympathize.
"Quickness and timing are the two biggest things," the Ottawa-based development coach said about stepping up levels.
"A lot of these guys, when they get to that level, have always been the best player, but when you're 16 coming into the OHL and you're playing against 20-year-olds, you won't automatically be the top dog."
Smyth's career in junior in the early '90s looks a lot like Felhaber's. He had two slower years before rocketing to success with more than 100 points in his final season.
He spent 20 years as a professional hockey player on more than a dozen teams in North America and in Europe (including playing on a line with Wayne Gretzky). Smyth was inducted into the AHL Hall of Fame in late January alongside Don Cherry, coach John Anderson and Murray Eaves.
By the end of the night, Ottawa has put six shots past Niagara's goalie. The final 6-1 score doesn't reflect the neck-and-neck race the two teams are fighting in the standings. Slowly, Ottawa creeps closer to their goal — their first Memorial Cup victory in 20 years.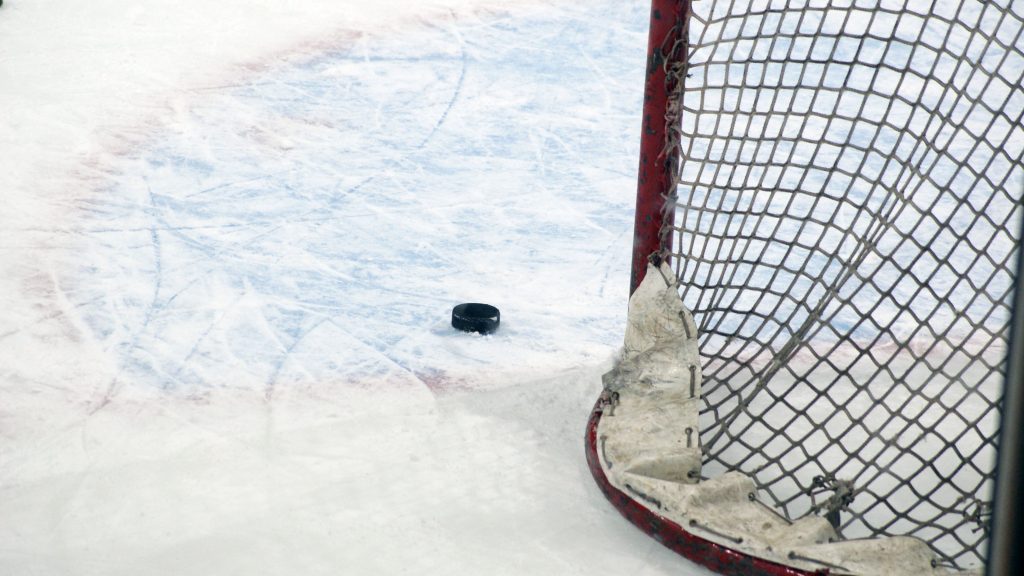 "And now for tonight's three stars," the Arena at TD Place announcer says. Fans begin to speculate.
"I bet it will be Tye again," says a woman who had brought an extra hat to toss on the ice, hoping that someone would bag a hat trick. It is.
---
More Stories