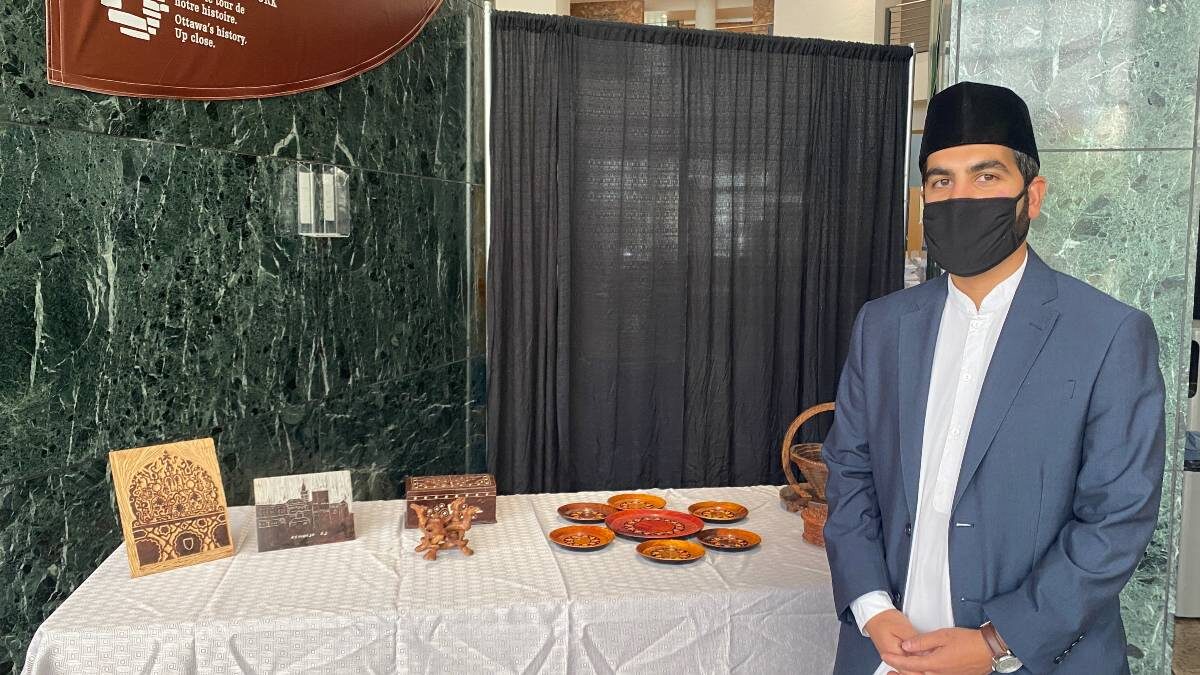 Members of Ottawa's Muslim community held a one-day exhibition at city hall on Tuesday to showcase Islamic contributions to global culture and science and to celebrate the City of Ottawa's declaration of October as Islamic Heritage Month.
Canada officially proclaimed October as Islamic History Month in 2007, and Ontario adopted Islamic Heritage Month in 2016. Now the City of Ottawa has followed suit.
Members of the Ahmadiyya Muslim Jama'at community and the general public were invited to visit the display of Islamic heritage and art — as well as contributions to science, mathematics and history — immediately following the official proclamation by Deputy Mayor Laura Dudas on behalf of Mayor Jim Watson and city council.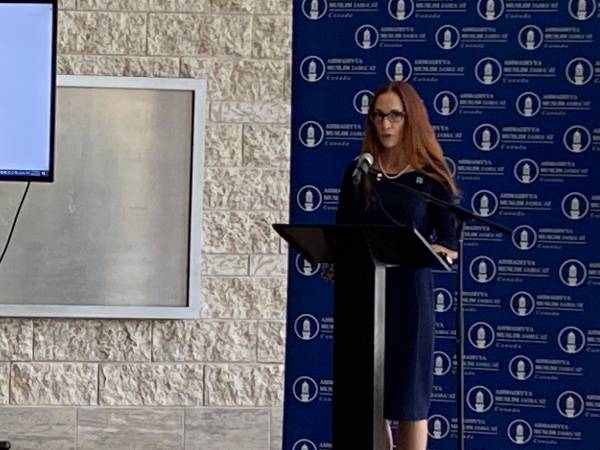 Speakers at the Oct. 19 event included Indian High Commissioner Ajay Bisaria, Ottawa Police Chief Peter Sloly, Orléans Liberal MP Marie-France Lalonde and Otttawa Centre NDP MPP Joel Harden. They spoke about the contributions Muslims have made to Canadian society and the importance of the proclamation and exhibit, particularly in light of rising Islamophobia in Canada and around the world.
A news release from the federal Department of Canadian Heritage stated that the month is an opportunity to work towards a more inclusive and safer Canada for everyone.
"Canadians have an opportunity this month to learn more about the history of Islam in Canada and recognize the many achievements of Muslim Canadians in the arts, sports, academics, sciences, literature and their communities," said the Oct. 1 statement. "It is also a time to acknowledge the ongoing challenges and barriers that Muslim Canadians face. This year has been difficult for Muslim communities across Canada, as we saw the horrific results of racism and hate."
Ottawa's Muslim community organized the exhibit.
"We're holding this event so that we can remove misconceptions and (to give Ottawa residents) a chance to come and learn about Muslim heritage," said Farhan Iqbal, a missionary with the Ahmadiyya community. "We hope that whoever comes in, learns about the Ahmadiyya Muslim Community, as well, and about the peace initiatives and other kinds of initiatives that the community has taken over the last few years."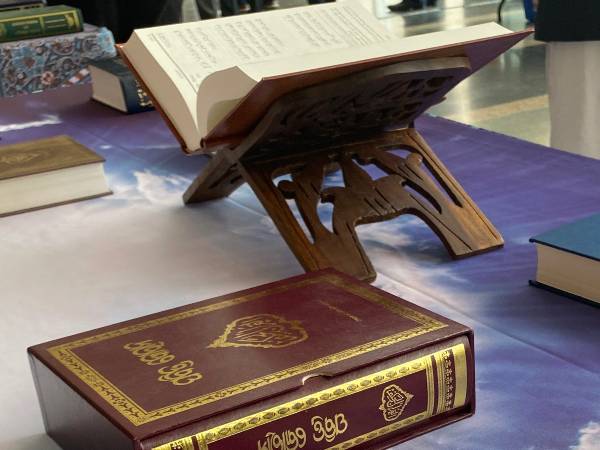 The exhibit featured Islamic calligraphy and geometric art, some examples of the 75 translations of the Qur'an, prayer rugs, Muslim textiles and attire, and infographics about Muslim history. Various Muslim contributions to society were also featured, including everything from the advent of coffee to the story of Fatima al-Fihri, a Muslim woman who founded the world's first university.
"I think (Islamic Heritage Month) sends a strong signal that Islam is an important fabric of Canadian society — and as a Muslim, I really appreciate that. It makes me feel really valued and welcome," said Sinwan Basharat, a volunteer at the event.
The first registered Muslim organization in Canada was established in Regina, Sask. in 1938. Today, there are more than a million Muslims in Canada, with the population growing every year.
"We're here to break down barriers," said Basharat. "If you have a Muslim neighbour, if your friends or children have a Muslim classmate, invite them over to a COVID safe place . . . . I think that's what will break down those barriers."
---
More Stories