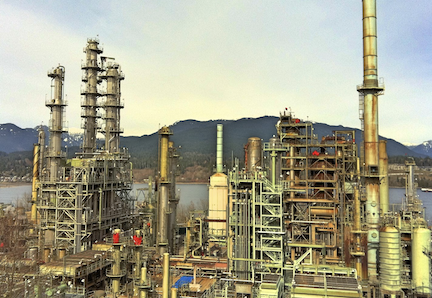 The federal government has opened consultations on limiting greenhouse gas emissions from the oil and gas industry, a key element of the federal 2030 Emissions Reduction Plan.
The consultation period comes as federal Environment Minister Steven Guilbeault has given the sector more time to adapt to emission controls.
The federal government says Canada will still achieve its 2030 reduction commitments.
"The target date hasn't changed. Really, the minister was just trying to show flexibility and good will," said Bruce Cheadle, a senior communications adviser to Guilbeault, told the CBC.
The two sectors are the "largest and fastest growing source of emissions" in Canada.
There are two options to help reduce carbon emissions: a cap-and-trade system to regulate carbon emissions, and increasing the price of carbon to create "price-driven incentives."
The goal of the two options is to contribute to the 2030 emission reduction target, and to help achieve "net-zero emissions by 2050," requiring a 42 per cent cut in the sector's greenhouse gases. The government expects to have an outline ready early next year.
The government says will work with "provinces and territories, Indigenous groups, the oil and gas sector, and other stakeholders" to ensure that the climate is being protected while "maximizing opportunities for ongoing investment in the sector."
This is part of the 2030 Emissions Reduction Plan, which includes a $9.1 billion in investments to "cut pollution and grow the economy," according a press release about this plan. These investments will include easier switch to electric vehicles, greener homes and buildings, clean energy projects, and supporting farmers.
Submissions for the cap-and-trade consultations will be open until Sept. 30.
---
More Stories