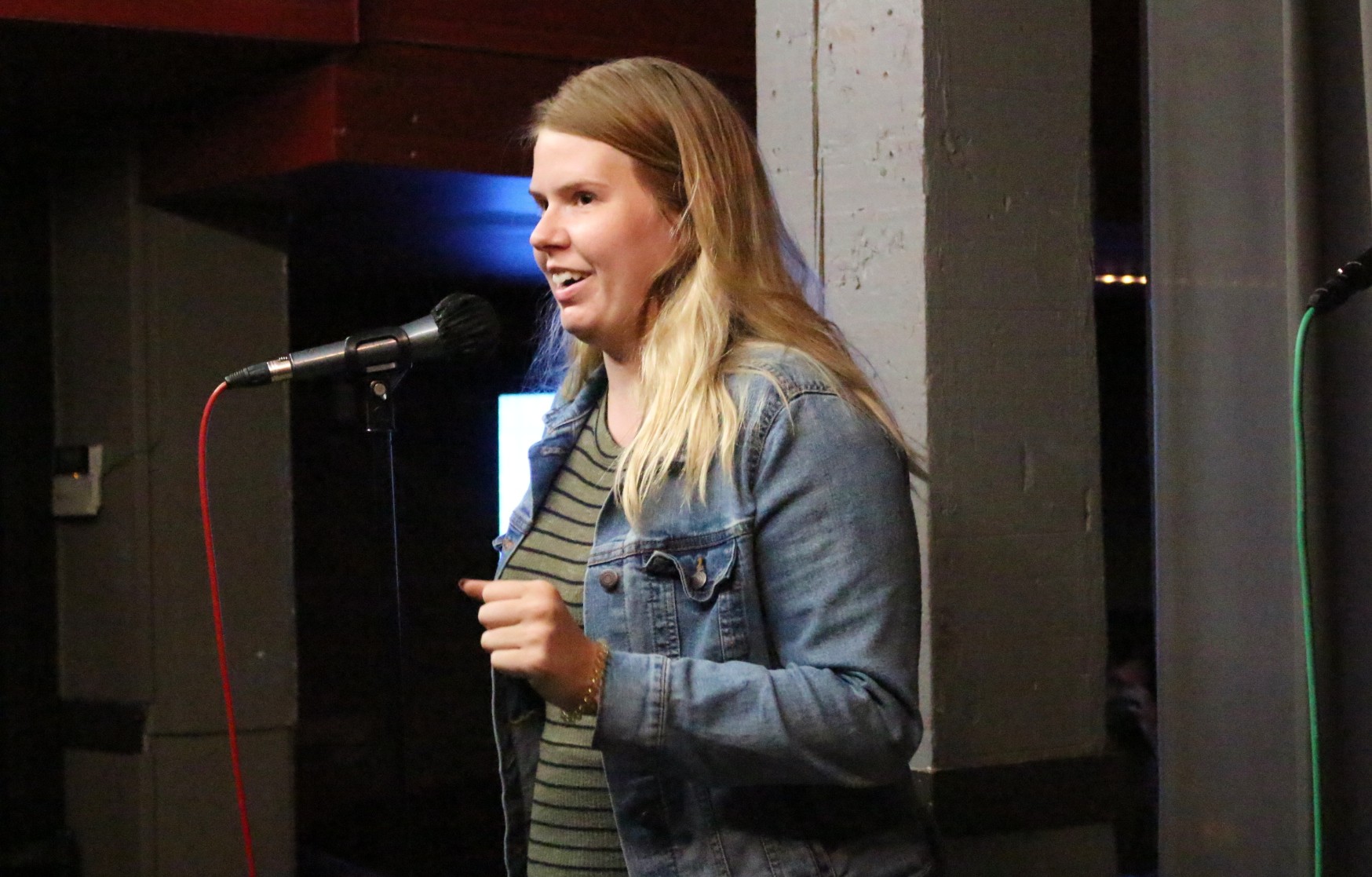 For most comedians, the ultimate goal is to connect with an audience. Tell a joke, get a laugh — an age-old transaction that, since mid-March, has been performed only on a screen.
But with Ontario's move to Stage 3 of reopening in most places — including Ottawa — comedy clubs are once again open for business, albeit with a host of new rules applying to live performance.
Performers must maintain a two-metre distance from all others, indoor gatherings cannot exceed 50 people and plexiglass barriers are required between the audience and the performer — a rule that applies to singers, musicians who play wind instruments and, yes, comedians.
The rule recognizes that anyone projecting their breath in front of a crowd are at greater risk of spreading the virus.
While COVID-19 has changed what live shows look like, many comics, eager to get back to their craft, are adjusting quickly.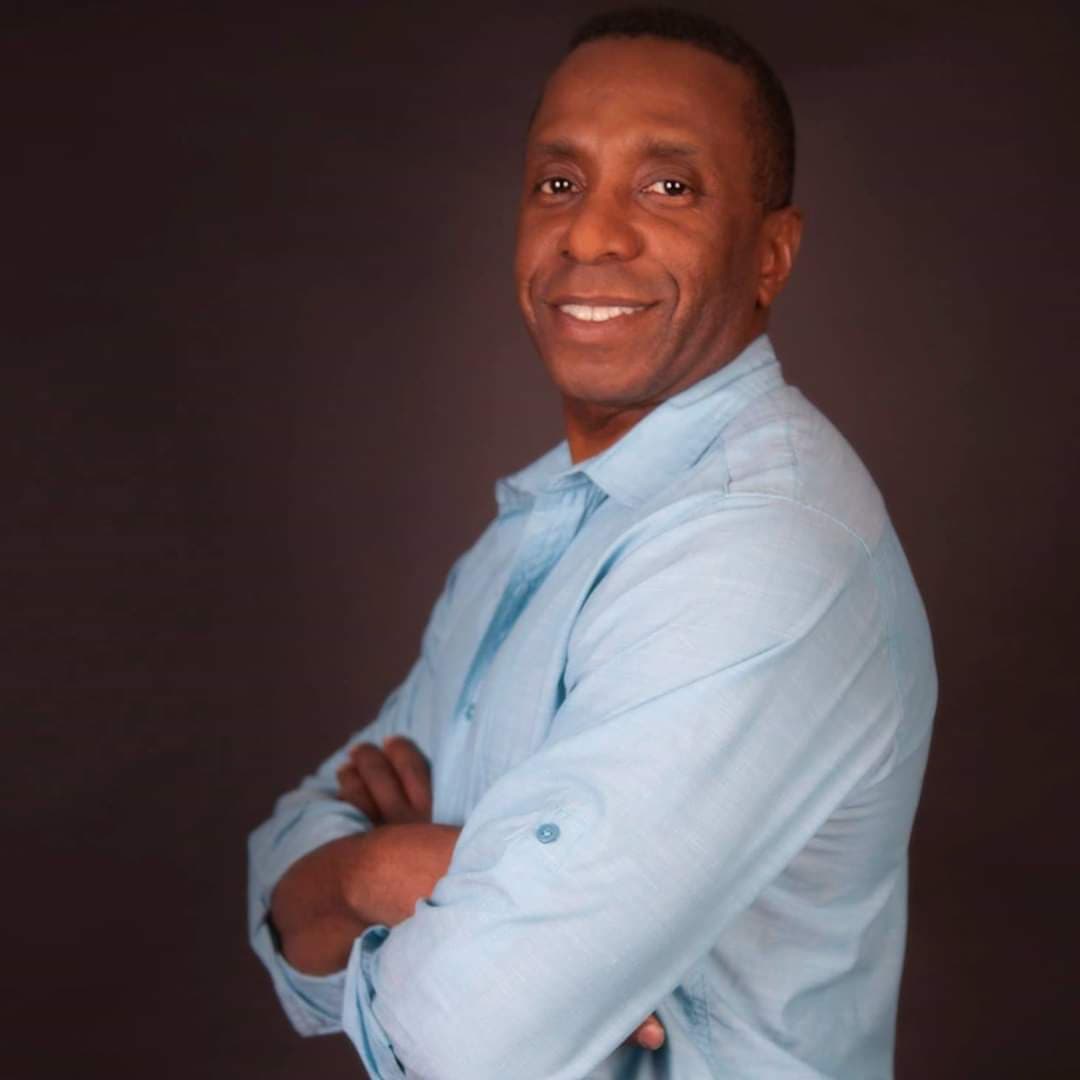 "I'm just so happy to be on stage," said Ottawa comic Alastair McAlastair. "I will comply with whatever the hell I have to do to be on stage."
McAlastair — a 35-year comedy veteran — hosted a show on July 17 at Absolute Comedy on Preston Street, the club's first since early April.
A number of his shows were cancelled in March. While the comic said he used the quarantine to focus on writing, the lockdown left him itching to get back in front of a live audience.
"I was going a little stir-crazy," he said, adding that virtual performances didn't appeal to him. "I've been offered a couple of Zoom shows. I don't know why, but I wasn't very excited by the prospect of that."
Jumping on the opportunity to host last Friday's show, McAlastair said he was tasked with addressing what he referred to as "the elephant in the room."
"We're all wearing masks. There's a big plexiglass around the stage. We all know what's going on. It's the first show in four months," he said. "I certainly couldn't have gotten up there and just gone right into my act."
While masks are mandatory for audience members — except while eating and drinking — Absolute Comedy allows comics to remove face coverings while behind the plexiglass shield, preserving a valuable part of the performance.
"We put in a plexiglass shield for the performers on stage just so that we can do stand up without having to wear a mask," said Logan Avery-Cooper, manager of Absolute Comedy. "One of the biggest things is to be able to convey emotion. We can't do that when there's a mask."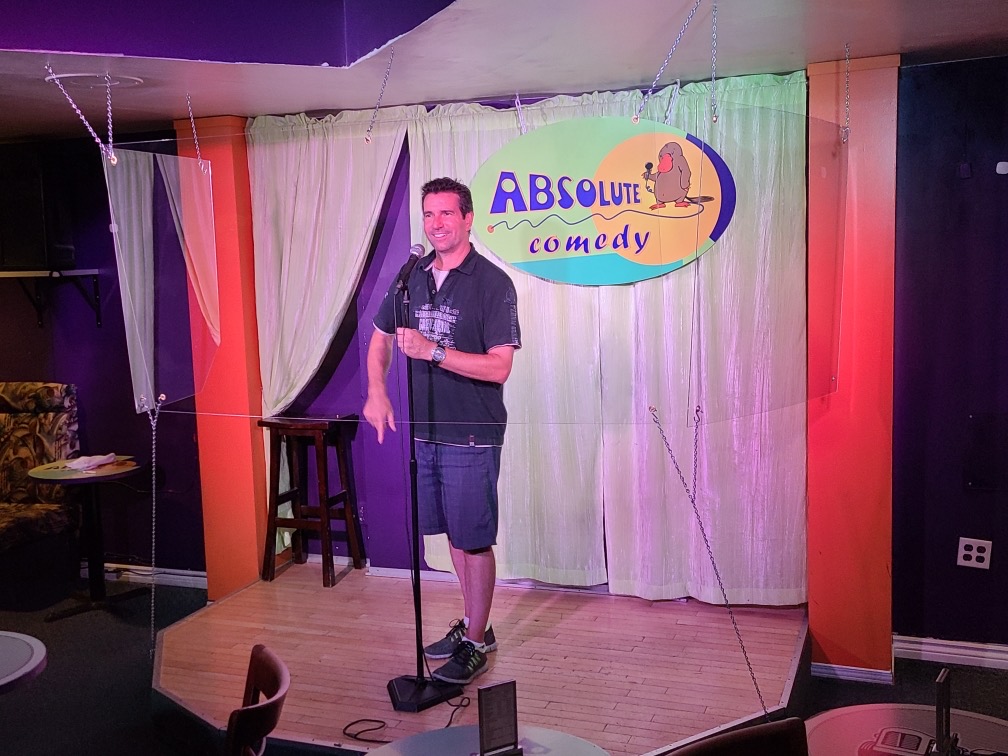 In addition to introducing comics, McAlastair was tasked with a more immediate housekeeping duty: wiping down the mic stand between sets.
He said that while safety protocols naturally disrupted the flow of the show, performers were able to take it all in stride.
"Because comedy is about spontaneity and kind of improvising, we ended up making light of it and having a time," he said. "A lot of comics were joking about how 'seamless' the transitions were."
Absolute Comedy has shows scheduled for July 24-25 with headliner Casey Corbin and MC Jim McNally, and for July 20-Aug.1 with headliner Pierre Brault and MC Kamar Babar. Showtimes are typically 8 p.m. and 10:30 p.m. with a $20 ticket price for each show.
Transition
The transition back to live performance looks slightly different depending on the club.
At Swizzles, a comedy venue on Queen Street, comics are not required to stand behind a plexiglass barrier. The stage is far enough away from the audience to allow for proper physical distancing.
Unlike at Absolute Comedy, Swizzles doesn't sanitize the mic stand — prohibiting comics from touching it in the first place — and instead replaces a plastic microphone cover between acts.
These new rules have made for some awkward adjustments for comics such as KB Hardwood, who performed at Swizzles on July 20. The club has regular Monday night comedy shows starting at 8:30 p.m. (no ticket required).
Like McAlastair, Hardwood said she was thrilled to get back on stage again, but the new normal of live performance is far from what she's used to.
"It took so long for me to feel comfortable to take the mic out of the stand when I first started doing comedy," said Hardwood. "Now I'm being forced to leave it in. I am just like Ricky Bobby at all times. I don't know what to do with my hands!"
Hardwood said that these precautions have not only changed her experience on stage, but also the broader social atmosphere of the comedy club.
"There's definitely a camaraderie part of comedy. You all sit together at a table and you talk and, you know, you riff off of each other," she said. "That is a little bit more stunted because of everything that's happening."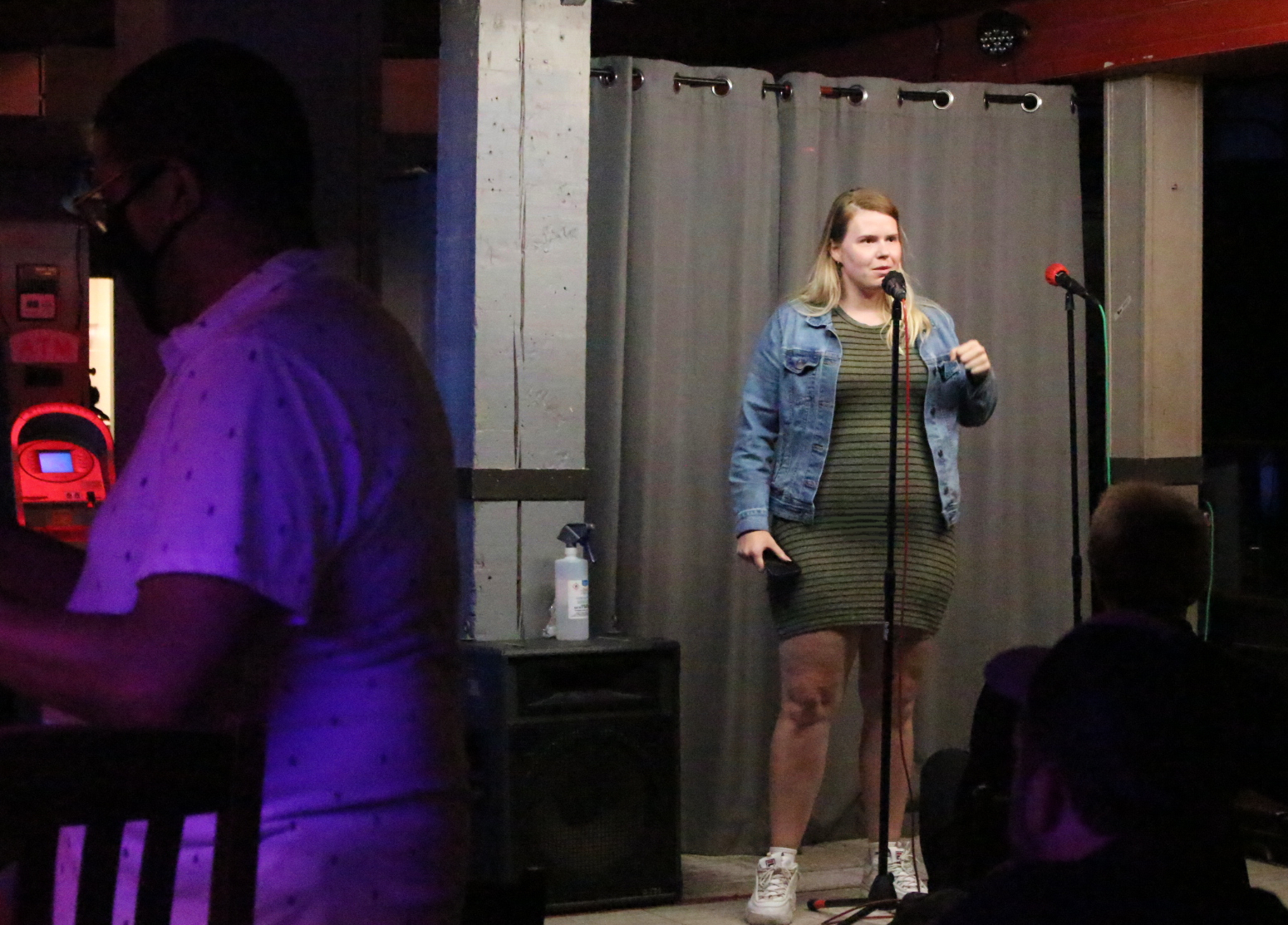 While these changes may be uncomfortable, Hardwood said it's a small price to pay to perform during the pandemic, adding that stand-up comedy is primarily a live medium. She explained that comics need to be flexible to responsibly transition back to the stage.
"I want us, as a community, to keep coming together and finding innovative ways to do comedy," she said. "So we're really going to have to put all of our, like, seven brain cells together and really come up different ways to keep people safe."
---
More Stories