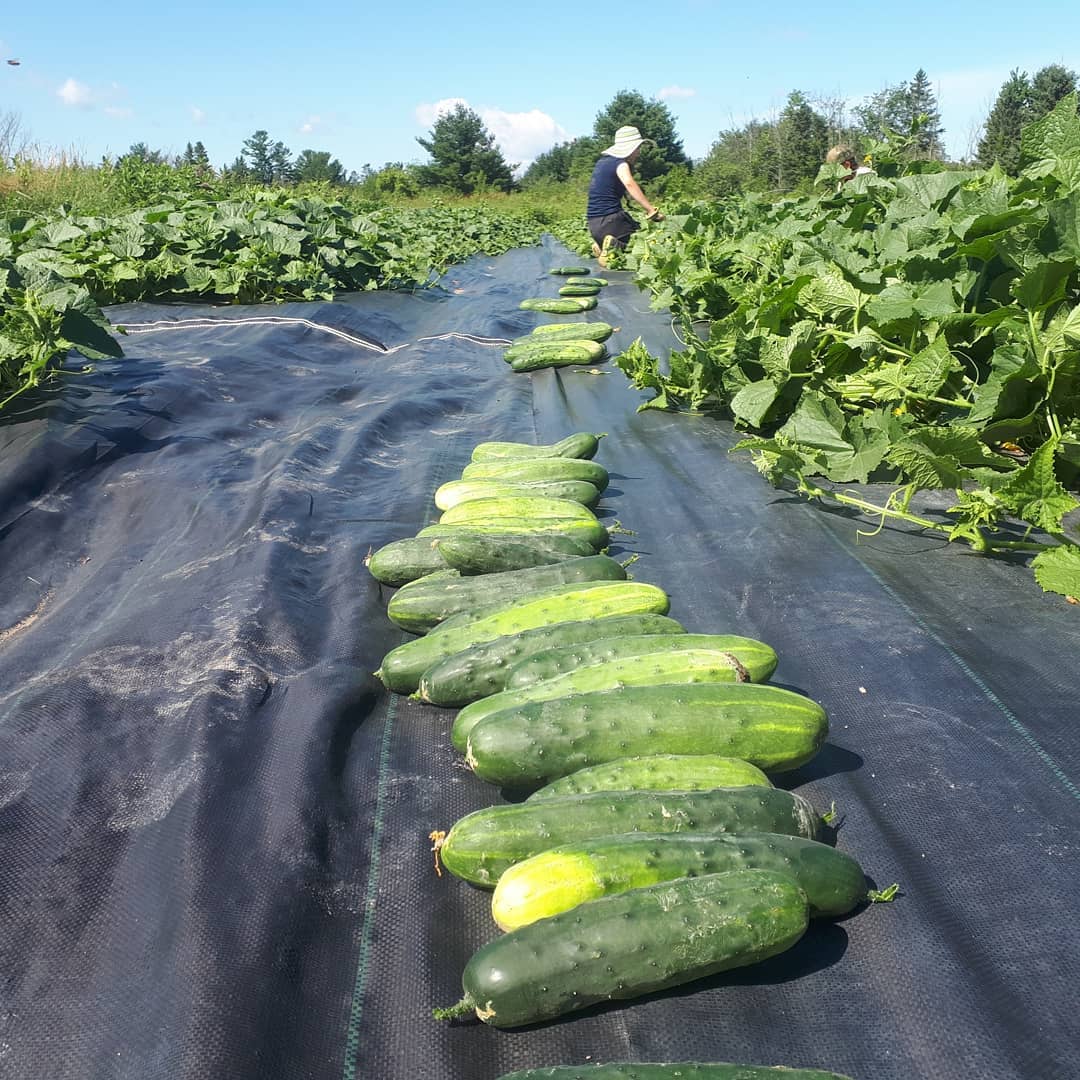 Despite the loud thunderstorm that woke many Ottawa residents at 5 a.m. on July 19, the nation's capital is experiencing an extremely dry summer, which is having a serious impact on local farms.
From May to July 21, there have been 22 days with temperatures above 30C, which is a 54-per-cent increase over the same period last year, according Environment and Climate Change historical data.
July alone has had 13 30C plus days so far.
The senior climatologist at Environment and Climate Change Canada says higher-than-average temperatures mean farmers need higher-than-average amounts of rainfall to properly grow their crops.
"Warmer than normal means (farmers) have got to have more precipitation than normal to satisfy the demands of the atmosphere because of the extra heat," said David Phillips.
The storm on July 19 generated 14.80 millimetres of rain. At that point there had been just 24.1 mm for the month.
"That was the wettest moment of the July (so far)," said Phillips. "I mean it was more of a bark than a bite."
While there have been higher-than-normal temperatures, Ottawa has experienced less-than-normal rainfall. In the past three months, Ottawa has seen only 157 mm of rain, well below the average of 235 mm for that time period.
"Generally, you need about 10 per cent more (rain) for every degree of warming," explained Phillips, meaning that because of the unusually dry weather in recent months, "instead of 235 mm, Ottawa would need 282 mm" for optimal crop growth.
The current high temperatures and lack of rain stand out in contrast to recent years.
"When you get used to having a certain amount of rain and you get far less, then it begins to show its wear and tear. I mean, landscapes become more ugly, gardeners are not happy, the grass is like Rice Krispies, pops as you walk on it," said Phillips.
Local farm owner Brett Weddle said this year has been more challenging.
"I lost pretty much all my pepper plants this year," said Weddle, who manages the Main Farmer's Market every Saturday at Saint Paul University in Old Ottawa East, and owns Cadence Ecological Farm in Blackburn Hamlet, at the western edge of Orleans.
The certified organic farm is an educational market garden that teaches local students about agriculture and support healthy eating. It also works with the Gloucester Emergency Food Cupboard to supply healthier food to those in need.
In the case of Weddle's peppers, it wasn't the heat that initially got them — but a rare, late frost.
"I planted (70 metres of peppers) in early June, pretty much when you're supposed to do it… and then we got near frost-like conditions that weekend," he explained. "I was back on Monday — they were all dead."
The following week, Weddle replanted, but the weather got so hot the plants withered and died.
"Within the span of 10 days we lost two beds of peppers, the first one to cold, the second to heat."
Precipitation in Ottawa has also been sporadic, raining in one part of the city but not in another. Environment and Climate Change Canada evaluates the city's rainfalls around the Ottawa International Airport.
Because of the lack of rain across the city, farmers are relying on irrigation to maintain their crops. However, this adds costs for the farms.
"I've already spent $2,000 dollars on irrigation this year," said Weddle. "Last year, I spent about $1,000 on irrigation for the whole season."
"You can't let your plants die," he said. "It's gonna cost you more in the long run if you don't irrigate."
Besides irrigating, Weddle said a good way to mitigate the effects of dry weather is to diversify production. Some produce requires less water and will make the farm more adaptable.
Phillips said that at this point, Ottawa farmers need a weekend-spoiling rain to maintain the quality of produce.
"I think we're getting to the point where a rain event occurs on the weekend is welcome news even for urbanites," said Phillips.
---
More Stories