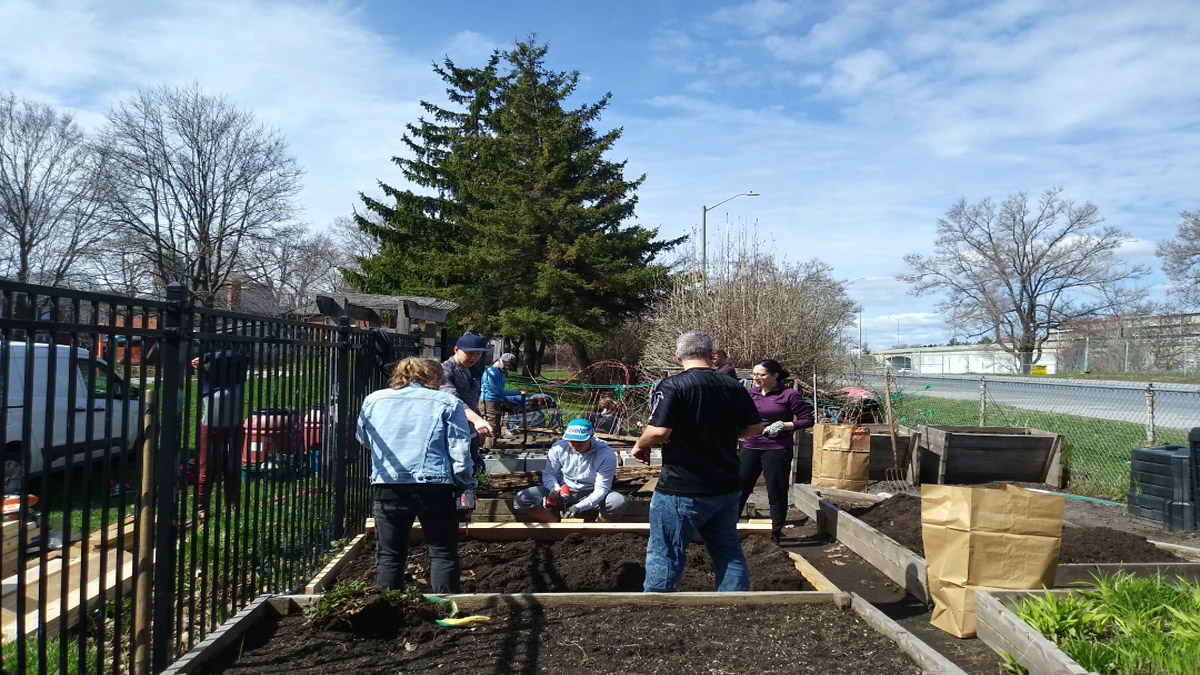 Ottawa's community gardens, which faced delays getting started last spring during the first wave of COVID-19, have proven essential to health and wellbeing and may well expand in 2021, say participants.
More than 90 community gardens saw increased engagement in 2020 and adopted new measures to ensure safety that may also be used in future, coronavirus or not.
"It was a source of pride and joy and a reason to get out of the house every second day to check on the garden. Good for mental health and physical well-being," gardener Monika Ferenczy wrote in a recent email.
Many families rely on produce from these gardens, and some of the gardens help out local food cupboards. According to Just Food, tens of thousands of people across Ontario rely on community gardens.
But in the spring of 2020, as the pandemic arrived, "we got instructions from the city to hold off anything to do with the gardens," said John Scholman, one of two co-ordinators at the West Barrhaven Community Garden.
Ferenczy had a plot at the West Barrhaven location. "I was really concerned because gardening is a form of occupational therapy for me and not being able to do so was going to restrict yet another activity."
Essential service
Soon, however, "there was a push to get (the gardens) declared as essential," Scholman said. The City of Ottawa appointed the Community Garden Network of Just Food to approve garden openings. Specific COVID-19 policies were created so gardens could open in April.
At Bytowne Urban Gardens, one of the smaller gardens, according to co-ordinator Isabelle Carrier, there is space for 29 gardeners and another plot for an early learning centre. Other gardens have hundreds of gardeners, some growing food for food banks, she wrote in an email with Clare Annett, garden public relations co-ordinator.
"We all hoped we were going to be able to open the garden, to give people a place to be outside, get their hands in the dirt and provide a growing space for food they or their loved ones may need," Carrier and Annette wrote.
The West Barrhaven Community Garden has about 28 individual plots as well as a section of produce grown for the local Barrhaven Food Cupboard.
Scholman says that making gardeners aware of new protocols such as scheduling changes and how to share gardening tools safely was the biggest hurdle, but aside from that the season went smoothly, "We actually had more interest this year … I think COVID sort of inspired everyone to do home baking and gardening."
At the Bytowne Urban Gardens, volunteers spent the summer watering all the plots to avoid many gardeners touching the same watering tools.
New practices
"We ensured appropriate sanitizing products for the watering tools, and this group of volunteers was able to facilitate a successful gardening season for the whole garden! We love our gardening community," wrote Carrier and Annette. They said the new watering practice might be used in future, given how efficient it was this past summer.
Amanda Lancaster, chairperson at Nepean Allotment Garden Association, hopes a COVID-19-specific gardening agreement can be put in place so that registration for gardeners and agreements on COVID-19 guidelines happen at the same time in 2021.
As for plans for the 2021 season, "we will continue to encourage gardeners to register online. We will continue to offer soap at all water access points, continue to restrict public seating, and continue to store tools in an easily accessible location for gardeners. We will not be having gatherings or get-togethers and will not be offering services such as portable toilets," Lancaster wrote in an email.
With promise of vaccinations in the new year, Scholman said "even with COVID we had more gardeners come, so I think that'll just help even more."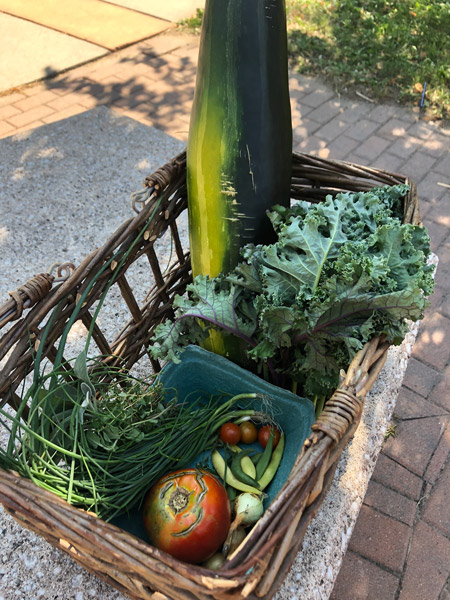 Carrier and Annette had a similar experience this season. "Gardeners were very involved and spent lots of time in their gardens, even more than previous seasons; we grew more produce for the food bank than other seasons," they said.
For safety, not as many people could be physically present in the gardens all at once, but Carrier and Annette said "Even if we were not able to come together all as a group, we still came together through our individual experience."
Based on the demand from this past summer, "our plans are to expand it and grow it," said Scholman of the West Barrhaven Community Garden. Plans to expand by the Barrhaven United Church, another big supporter of the Barrhaven Food Cupboard, are in the works, meaning the ability to provide more food to the cupboard. As well, Scholman said more individual plots will be added.
The Bytowne gardens are also looking to "plan extra growing space for the food bank," according to Carrier and Annette.
Garden growth
In Ferenczy's first season at the garden, she saved money on vegetables that she grew herself, and as for next summer, is "very excited and I want to double my plot size next year and grow more food."
She says she hopes 2021 allows for an earlier opening, "as we missed some key planting times for certain produce."
Lancaster said that community gardens deserve support. "With people facing the prospect of precarious work, rising food prices, and limited recreation opportunities, community gardens are a vehicle for increasing food security and for enhancing physical and mental health. I think Ottawa will continue to see the proliferation of community gardens across the city."
As for Carrier and Annette, "All these measures meant that we were not able to fully immerse in the communal aspect of the garden, but everyone was happy to comply if it meant that people had access to a space to be outside this summer to grow food, but also escape reality for a moment and do something meaningful," they wrote.
---
More Stories